What Twitter Pundits Are Saying About the Wisconsin Primary
Check out the instant spin room.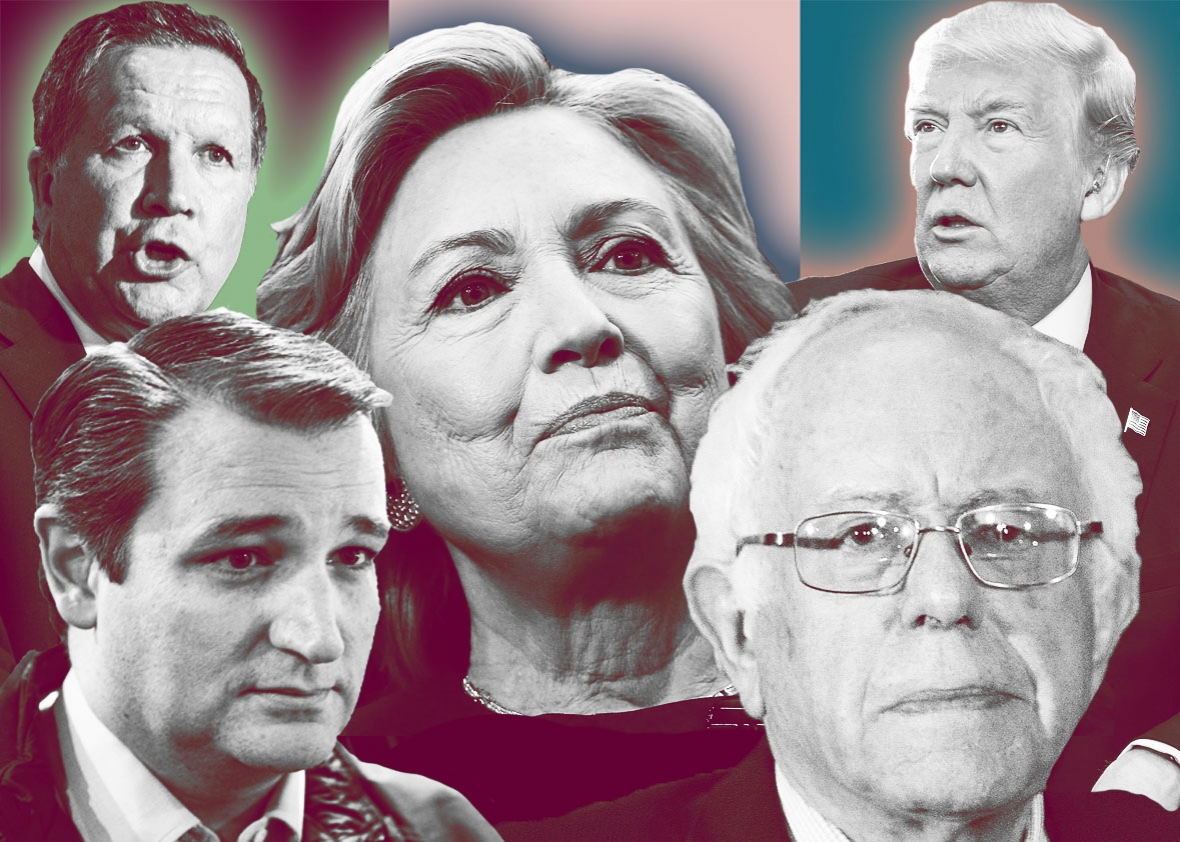 Tuesday's Wisconsin primary may spell bad news for GOP front-runner Donald Trump as the three remaining Republican presidential hopefuls compete for the state's 42 delegates. Trump has a comfortable lead in total delegates, but a defeat in Wisconsin, where the most recent polling has him 4 points behind Ted Cruz, will make it harder for him to collect the 1,237 delegates he needs to prevent a contested convention and clinch the Republican nomination. On the Democratic side, Bernie Sanders polls 3 points ahead of Hillary Clinton, but whether he'll win enough of Wisconsin's 86 delegates to put a meaningful dent in Clinton's sizeable lead in total delegates remains to be seen.
Has the Trump machine run out of steam? Can Bernie get into striking distance of the nomination? Pundits and politicos will be watching closely to find out. Below are their live tweets, drawn from a list of top accounts curated by Slate. Those who lean left are on the left; those who lean right are on the right. Enjoy the instant spin!