What Twitter Is Saying About the Latest Primary and Caucus Results
The instant spin room.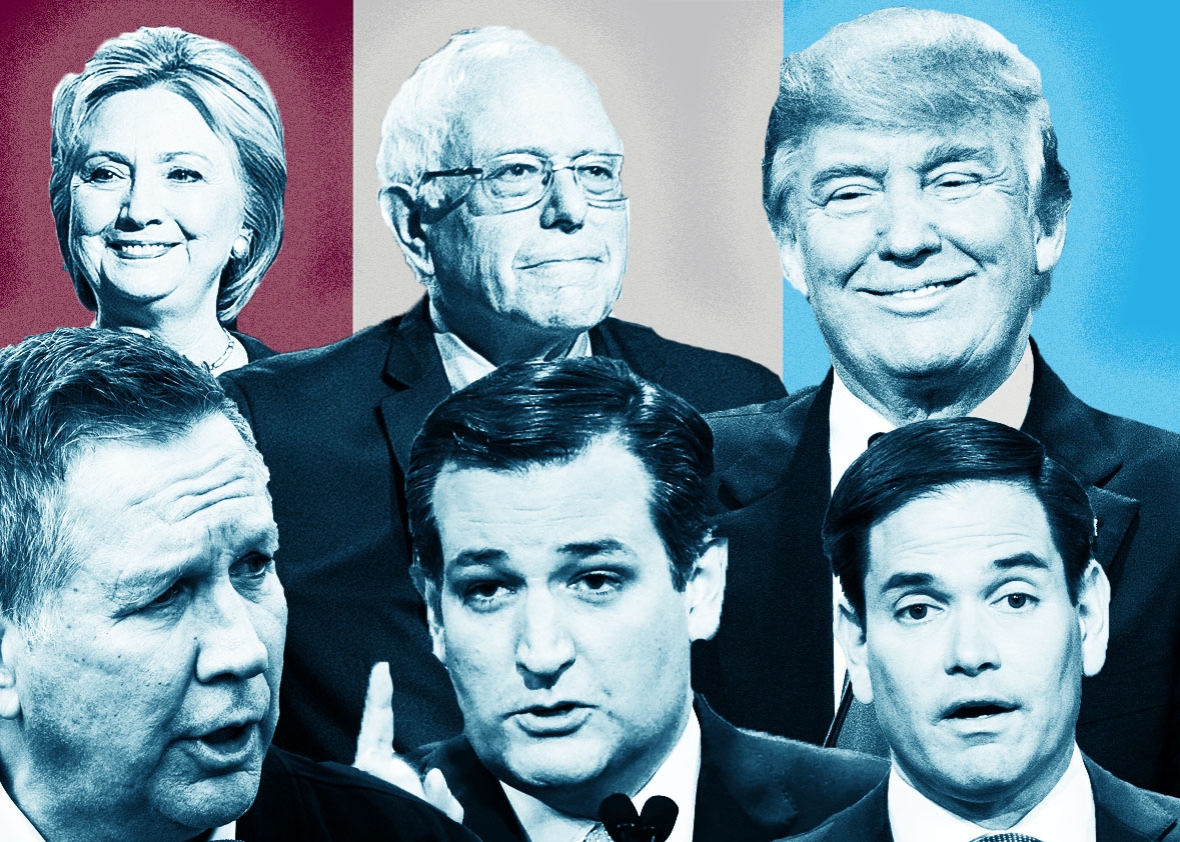 Donald Trump fans, rejoice! Donald Trump nonfans, despair! He's expected to win four more nominating contests on Tuesday. Republicans will be voting in primaries in Michigan, Mississippi, and Idaho and caucusing in Hawaii. Democrats will be voting, too, in Michigan and Mississippi. Hillary Clinton is favored to win both states.
Pundits and politicos will be watching Michigan, where Trump has drawn support from white, blue-collar voters. Those voters have traditionally backed Democrats. If Trump can woo them to the GOP, he may be able to carry the state (and region) in a general election. That's right: We're now talking seriously about Trump's general election strategy.
You can watch the spin in real time as the results trickle in. Below are live tweets drawn from a list of top accounts curated by Slate. You'll see left-leaning commentators on the left and right-leaning commentators on the right. Let the spin begin!