What Twitter Pundits Have to Say About Super Tuesday
The instant spin room.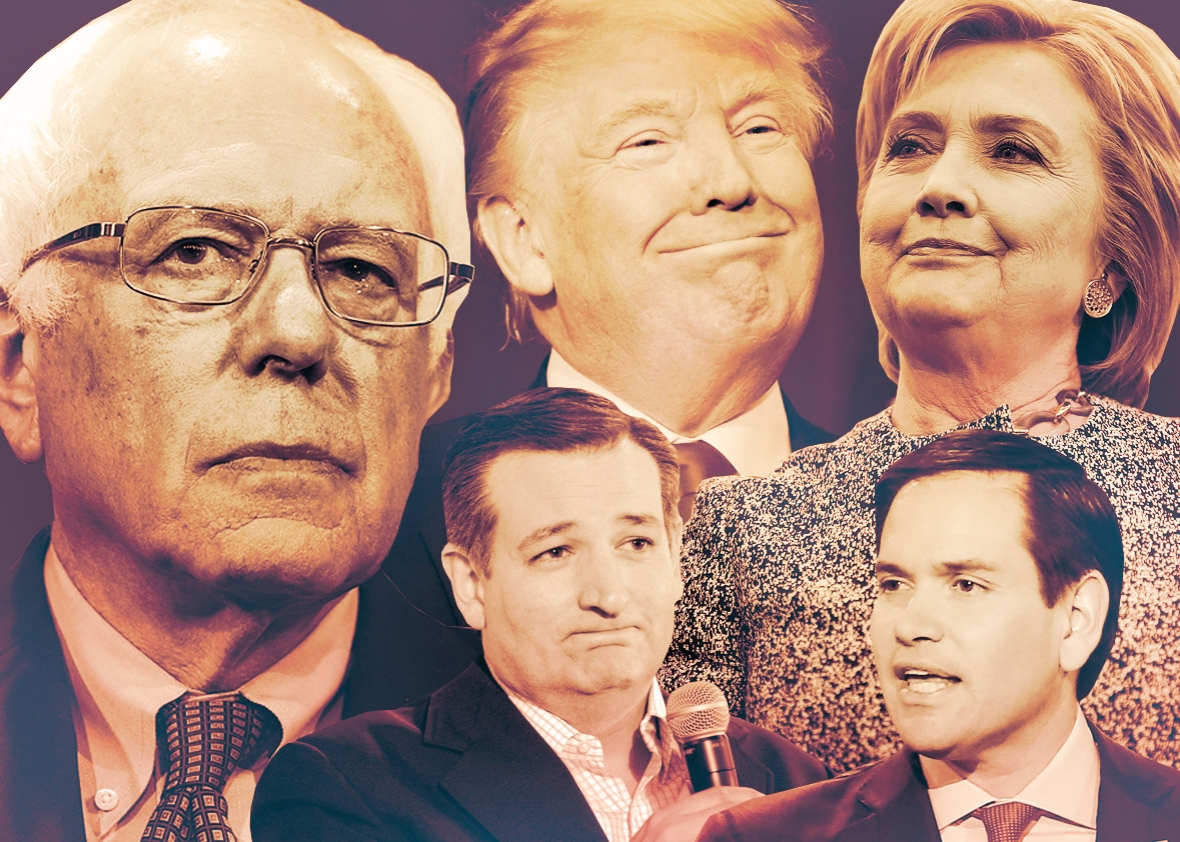 Happy Super Tuesday! After months of speculation and an inconclusive series of early primaries, today's marathon of nominating contests will clarify which candidate in each party has the clearest path to his or her party's nomination. Despite Bernie Sanders' surprising rise in the polls since the start of the year, Hillary Clinton is expected to take home most of the 865 delegates up for grabs across 13 Democratic contests (including American Samoa and the Democrats Abroad primary) and secure the position of the presumptive nominee. If the polls bear out on the Republican side as well, Donald Trump will likely take away the lion's share of the 595 delegates available across 11 contests. The question is: How will other Republican campaigns react if this happens? Who will drop out? Who will dig in and spin?
Now you can watch the spin in real time as the results trickle in. Below, you'll see left-leaning commentators on the left and right-leaning commentators on the right. Let the spin begin!