What Twitter Pundits Are Saying About the Florida, Ohio, Missouri, and North Carolina Primaries
Check out the instant spin room.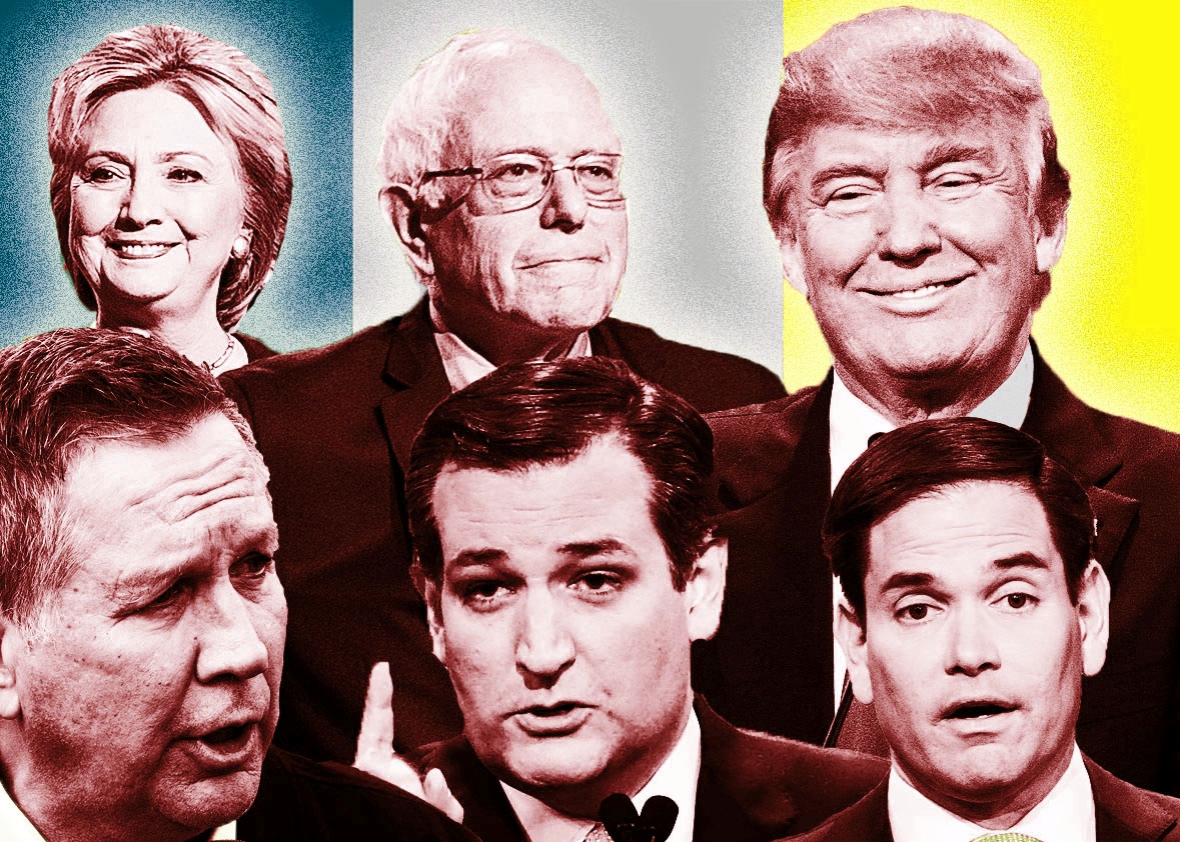 It's Super Tuesday 2, and the stakes are high. Republicans have 358 delegates up for grabs across fives states, and two of them, Florida and Ohio, are winner-take-all. Front-runner Donald Trump leads in polls in all but Ohio, where he and John Kasich are virtually tied. A Trump victory in Florida could prove a fatal blow to Marco Rubio's campaign. Meanwhile, Democratic candidates Hillary Clinton and Bernie Sanders are vying for 792 delegates across the same states. Clinton has cozy leads in Florida, Ohio, and North Carolina, but she's tied with Sanders in Illinois and Missouri.
Will Bernie Sanders surprise the country with another huge upset like the one he pulled off in Michigan earlier this month? Pundits and politicos will be watching closely to find out. Below are their live tweets, drawn from a list of top accounts curated by Slate. Those who lean left are on the left; those who lean right are on the right. Enjoy the instant spin!