What Twitter Is Saying About the South Carolina Primary and Nevada Caucus Results
The instant spin room.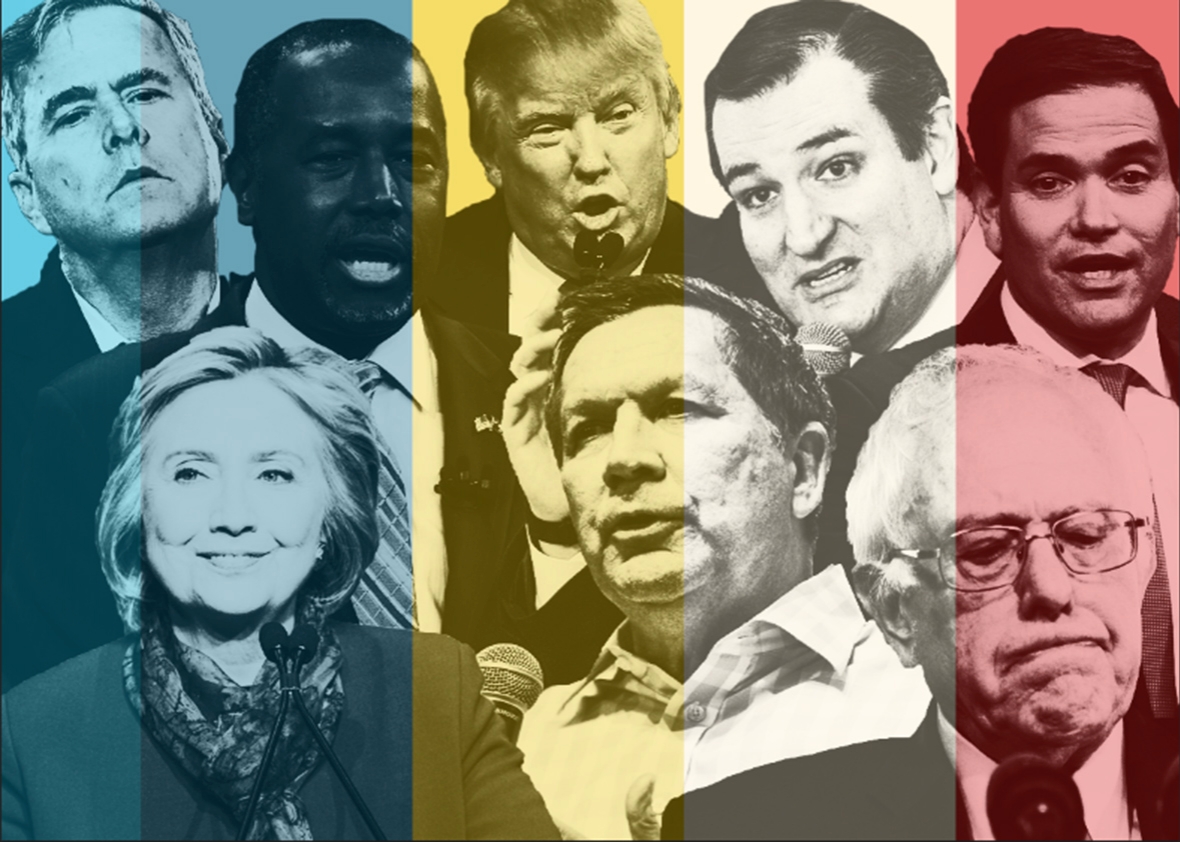 We're about to get a whole lot of information about voters' preferences in the 2016 presidential race. Two nominating contests will take place on Saturday: the South Carolina primary for the GOP and the Nevada caucus for the Democrats. Donald Trump is favored to win in South Carolina, and Clinton has a narrow lead over Bernie Sanders in Nevada. But the runners-up matter, too. A bad performance in South Carolina could put the kibosh on Marco Rubio, who came in third in Iowa and fifth in New Hampshire. And if Sanders gets close, in a state that just a few weeks ago Clinton was expected to win easily, that's going to cause all sorts of hand-wringing at Hillary HQ.
Now you can watch the spin in real time as the results trickle in. Below, you'll see left-leaning commentators on the left and right-leaning commentators on the right. Whose candidacies will survive South Carolina and Nevada? Let the spin begin!