Slate Reader Takeover
Here's your chance to boss us around.

Voting is now closed.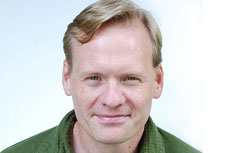 "Help me become a person again."
John Dickerson
Slate Chief Political Correspondent
As a political correspondent, I've had a long year. In this lame-duck period, we're facing another budget crisis, which will steal some of my attention. We're also watching a sex and spy scandal unfold, complete with baby-doll dresses, six-minute miles, and more email than you get from LinkedIn. After the last five presidential races I covered, I used this period to recoup and rediscover the life that I left behind for the last year on the road. But I never know where to begin: There is so much that I missed last year, I get overwhelmed. So, we're employing the Slate Reader Takeover to help me decide which path back to normalcy I should take first, by assigning me one of the following duties to write about in the next week or so.
Now that the election's over, how should I return to normalcy?
Voting is now closed.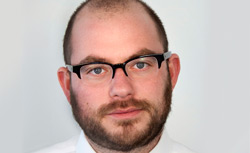 "Alarmed by recent economic trends? Fear not."
Matt Yglesias
Slate Business and Economics Correspondent
Economics news is, for some reason, relentlessly negative. Every day I scan the papers and see a wall of fearmongering about a vast array of pseudo-problems. Sometimes it's just cynics trying to sell more newspapers, but oftentimes it's idealists who think alarming people is a good way to spur action. Either way, it's hard to get the word out about how nonproblematic certain kinds of problems are—the panickers have all the good headlines. During the Slate Reader Takeover I want you to tell me which of these "alarming" economic trends is worrying you the most, and I'll let you know why you ought to relax.
What economic problem should I debunk?
Voting is now closed.
Reader Ideas
Vote for the best!
We asked—and you answered. Slate readers sent in hundreds of assignments for us, ranging from broad editorial directives ("More podcasts") to inspired but practically challenging concepts ("I'd like to see David Plotz and Hanna Rosin participate in a wife-carrying competition") to brief yet specific topics ("environmental impact of pet cats"). Some people suggested stories we've already written (examine Etsy's manufacturing potential, explain the doctor shortage), but overall, we were blown away by your creativity. Here are the seven best assignments we received from readers. Vote for your favorite, and we promise to do it.
Which Reader Assignment Should We Carry Out?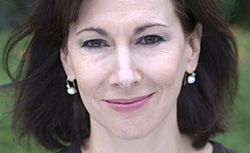 "What happened next?"
Emily Yoffe
Dear Prudence Columnist
Readers have been asking for years for me to find out what happened after people's letters were published in Dear Prudence. Did the correspondents take my advice? Did it help or not? Occasionally letter writers have spontaneously sent me follow-up reports—memorably from the woman who confirmed her mother-in-law was poisoning her. But otherwise how things turned out has remained a mystery. Until now. Recently, we have been asking Slate readers to step into the editors' shoes and decide what stories the writers should do. So for Dear Prudence, we want you to choose the letters that have left you wanting more. From the list below please vote for the letter that has you most intrigued about what happened next. Then this Thursday we will run a special Dear Prudence column consisting of follow-ups from your top vote-getters.
Which Dear Prudence letter should I follow up on?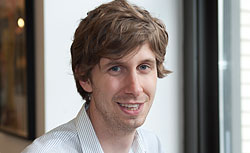 "Where's my hovercar?"
Will Oremus
Slate Staff Writer
As lead writer of the Future Tense blog, I write for the Internet users of my generation, the machine-learning algorithms of the next, and the sentient robots of ever afterward. Some of the innovations I cover are potential world-changers, while others are ... not. Some are ingenious, others ingeniously stupid. Some seem too outlandish to work, others perhaps a bit too familiar. There are always more fascinating and confounding ideas out there than I can ever get to on the blog. The Slate Reader Takeover is your chance to decide which of several futuristic technologies most deserves a write-up—or, perhaps, a takedown.
Which futuristic technology or innovation should I assess?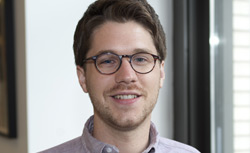 "You name it, we'll GIF it."
Forrest Wickman
Slate Staff Writer
Over on Brow Beat, Slate's culture blog, one of the highest tributes we ever pay to a film is to render it in three animated GIFs. We've encapsulated the psychological terror of Vertigo, the social commentary of La Grande Illusion, and the meticulous wit of Rushmore—all in three short GIFs. Now you're going to tell us which movie to take on next. Would you like to see John McClane versus Hans Gruber, in Die Hard? Bambi versus the hunter, in Bambi? Or Andre Gregory versus Wallace Shawn, in My Dinner With Andre? And then there are the other options, like making us sum up the whole Star Wars trilogy in three snippets-which could come as a handy refresher before Episode 7.
Which classic piece of cinema should we encapsulate in 3 GIFs?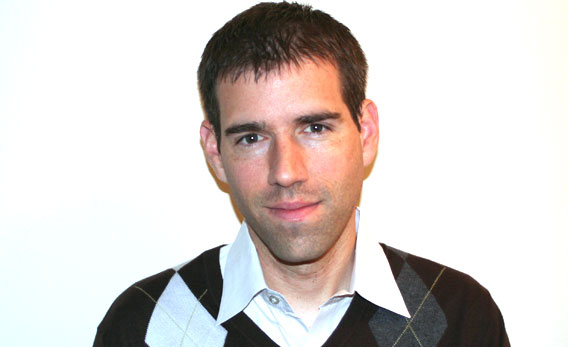 "What do you want to know?"
Brian Palmer
Slate Chief Explainer
For 14 years, Slate's Explainer has been answering your questions about today's news. As Slate's current chief Explainer, I've covered everything from sports ("How Do You Fix a Soccer Game?") to combat ("Could You Beat Up a Neanderthal?") to animal rights ("Is It Illegal to Eat Your Cat?"). Readers are always invited to submit their questions, but the final decision about the day's topic usually belongs to my editor and me. Not today. For the Slate Reader Takeover, you have the chance to tell me what you really want to know about today's news. I've culled five questions from hot news stories, and you get to vote for the one that most piques your interest. By the end of today, the Explainer will have an answer for you.
Which question about today's news should I answer?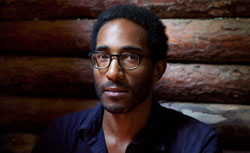 "Please join me for a birthday drink."
Troy Patterson
Slate TV Critic and Drinks Columnist
I write an occasional column about cocktails, and when I'm fishing around for ideas, I first search the calendar for special occasions. For instance, early May might call for an essay on the Mint Julep or on tequila, which might in turn call for el doctor. In general, the pretext shapes the text. My assignment in this Slate Reader Takeover is to spend some hours on the town in New York City drinking a cocktail of your choice and then report on culinary history and barroom anthropology. But also you need to know the special occasion shaping the text. By coincidence, this article constitutes my birthday party. Jägermeister shots are not an option.
Which classic cocktail should I explore?
Need a refresher for those cocktails?
Read their Wikipedia pages here: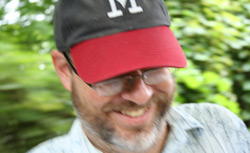 "Assign me a book to review this month!"
Dan Kois
Slate Book Review editor
While I often review brand new hardcovers just like every book editor should, I also really enjoy ferreting obscure, unfashionable, or forgotten books out of America's bookshops, thrift stores, and sidewalk giveaways. Finding Jerry Glanville's terrible autobiography in a North Carolina Goodwill led to this piece about NFL memoirs; stumbling across a great self-published Choose Your Own Adventure novel in Portland led to this awestruck review. I'm always on the lookout for this stuff, which offers a window into what Americans thought was worth reading—or at least owning—in days of yore, but it's hard to shrug off the always-churning release schedule and write about them.
Which Thrift-Store Treasure Should I Review?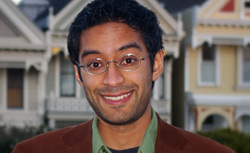 "Send me back in time."
Farhad Manjoo
Slate Technology Reporter
In my weekly technology column, I usually write about new stuff—the latest, and sometimes greatest, blinking thing on the shelves. But I often hear from readers who are stuck in the past. They believe today's gadgets are bloated with features they'll never use, they're too expensive, and they aren't as well-made as the technology of yore. Well, here's your chance to send me back in time. As part of the Slate Reader Takeover, you can name an old-school, perhaps originally overlooked technology for me to assess. I'll peer back at the winning technology (or tech category) and I'll decide whether, in retrospect, the thing was better than we all remember—or perhaps why it's best forgotten after all.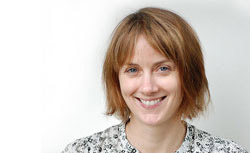 "Help me fill a lacuna in my movie knowledge."
Dana Stevens
Slate Movie Critic
I was delighted when Slate approached me with this Reader Takeover idea: a chance to get off the hamster wheel of new releases, and write about a movie just because a bunch of people want me to! Here is a list of five well-received (one might even say "classic") films that I've never seen, though I may have caught bits on cable over the years. (Before you go shaming me for these lacunae in my movie knowledge, remember what Jesus said about taking out the beam in your own eye.) Cast your vote on which I should see and review next week, and your wishes will be carried out.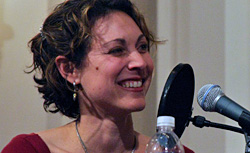 "Tell me which classic case to write about."
Emily Bazelon
Slate Senior Editor
OK, Slate readers, I'm at your mercy, or at least at your service. This year, I'll be covering the Supreme Court term from some new angles, by asking for readers' stories about the issues the court is tackling, and by delving into the history that's most relevant. That's where you come in: I've chosen five historic Supreme Court decisions that are bound to play a major role in the court's jurisprudence this term. Which of these fascinating, gnarly Supreme Court classics should I write about this week?
Which classic case should I write about?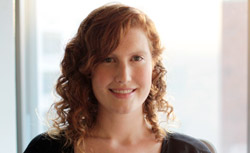 "Tell me what recipe I'm doing wrong."
Laura Anderson
Slate Assistant Editor
Every week in "You're Doing It Wrong," I share my opinion about the right way to prepare a certain ingredient or cook a certain dish. (Recently, for example, I explained why you are making pesto wrong: You're not using potatoes or walnuts.) As you might guess from the column title, I'm fairly confident in my opinions. However, I accept the possibility that occasionally (occasionally) there may be more than one good way to make a make a dish. During the Slate Reader Takeover, I want you to tell me which of the following recipes from the past year you want me to revisit. I'll read through the comments section of the winning recipe, consider the pros and cons of different approaches, and—finally—offer an alternative recipe to appease those who were unhappy with my initial offering.
Need a refresher for those articles?
You can find them here: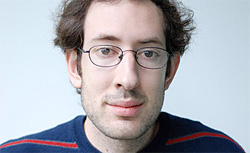 "Too much football, too little time."
Josh Levin
Slate Sports Editor
In the weekly Slate/Deadspin NFL roundtable, we talk about whatever's making news in pro football that week: a dumb coaching decision, a concussed quarterback, and a defensive lineman who's changing how the game is played. But with all the games played each Sunday, we can't possibly cover everything. As part of the Slate Reader Takeover, I want you to tell me which player you want to read about this week. I'll write about whichever fellow gets the most votes.
Which NFL player should I write about?