Slate is an Amazon affiliate and may receive a commission from purchases you make through our links.
Katy Waldman's 10 Favorite Books of 2016
Slavery counterfactuals, death memoirs, and Ramon the cat.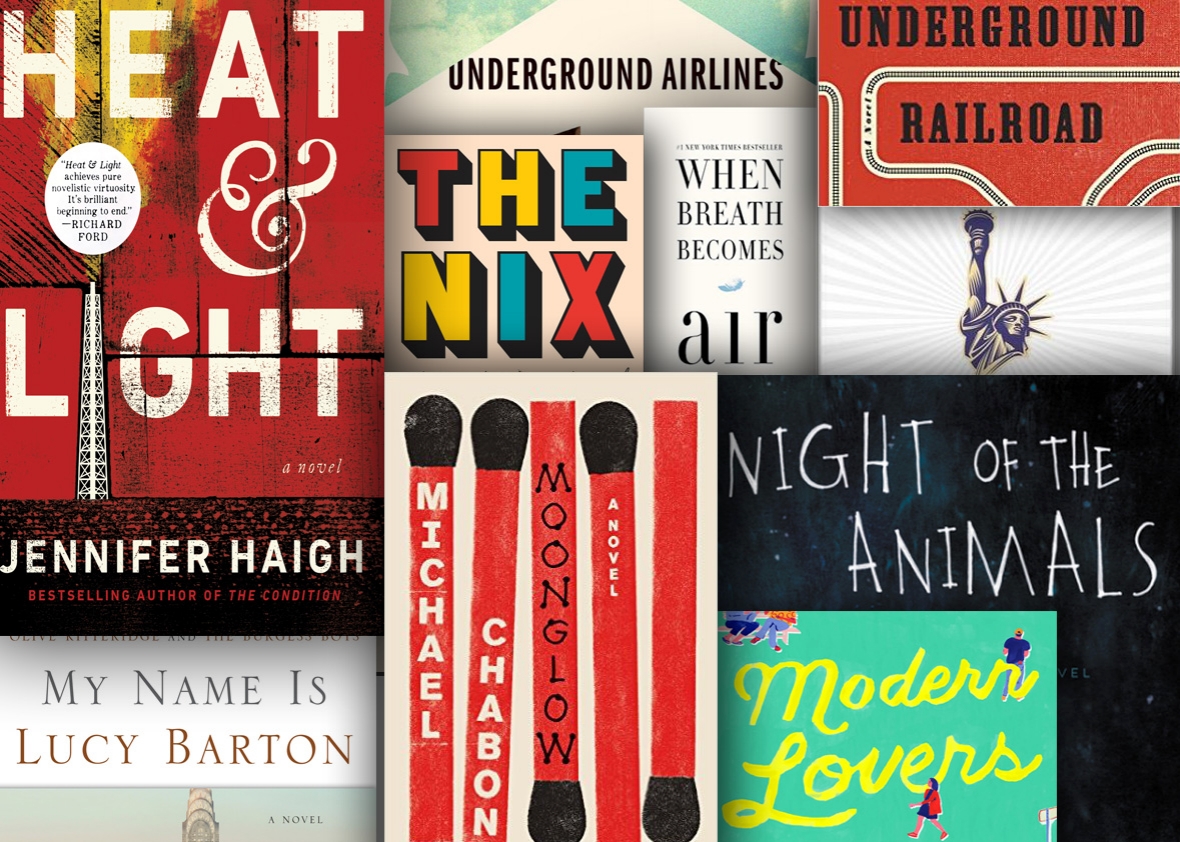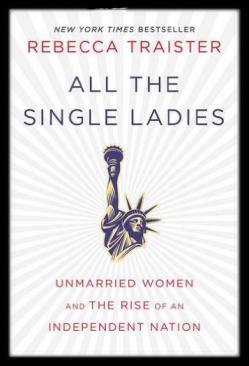 Traister was an indispensable voice during the 2016 election, writing about Hillary Clinton with warmth, lucidity, and insight. All three qualities are on display in her extraordinarily researched, cogently argued investigation into the rise of the single woman, which examines how unmarried women have long spearheaded social change and tracks the uneven line from past progressive movements to our current feminist flourishing. (I only wish she could have included a post-Trump addendum.) Especially notable is Traister's attention to the full racial and economic spectrum of womanhood and to the oft-underrated bonds of female friendship.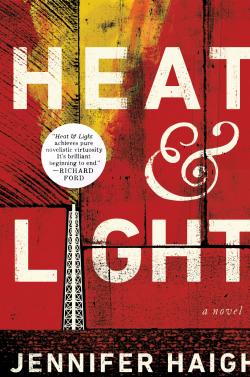 In this sensitive and sweeping novel, Haigh returns to the fictional Bakerton, a mining village overtaken by "fracking frenzy" in the late 2010s. The locals are divided over whether to lease their land to an unscrupulous energy company; transient drillers flood into the bars with their lusts and sorrows; activists descend; salesmen make bargains with the townsfolk, the devil, and themselves. By the end of the book's 430 pages, Haigh's patient, cumulative arguments (about greed, faith, chance, and community) have achieved real sonority, and we feel fully invested in her individual characters. Heat and Light is that rare "ambitious social novel" whose interlocking pieces are as vividly and precisely realized as its panoramic themes.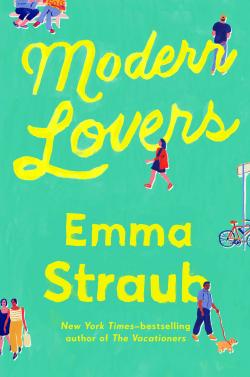 As she demonstrated with her witty The Vacationers, Straub has charm to spare. In Modern Lovers, an ensemble novel about more-or-less forlorn fortysomethings in twee Brooklyn, her trademark nimbleness serves a story of startling emotional depth. Straub's adult characters (some of whom played together in a punk band) can't quite relinquish the dream of youth; their children don't know how to grow up, either. Disruptions small and large break across their interconnected paths, and there is deep satisfaction in watching an author as psychologically astute and empathetic as Straub play out their various responses. But the purest joys of the novel come from rooting for these relatably rudderless people as they attempt to sail into maturity with a modicum of grace.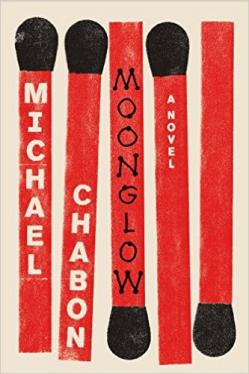 Again, you may be shocked—shocked!—to learn that the latest novel from Pulitzer Prize–winning author Chabon, a shimmering "memoir" about his grandparents, is among the year's best. But the pleasure of surrendering to Chabon's remarkable skills as a storyteller can't be overstated. He excels on every level: his gorgeous, funny, looping sentences; his knack for the harlequin escapade; his deft swerves into emotional honesty and power; his intuitive mastery of suspense, tension, and release. Plus, American hero Ramon the cat deserves all the accolades for his third-act moment of bravery. Go Ramon!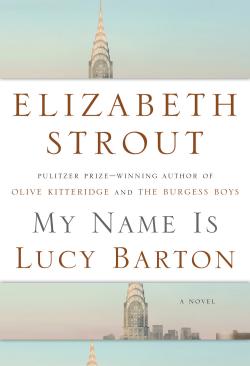 In Strout's deceptively quiet hands, a line of dialogue can seem simple or commonplace until it begins to burn, a glowing coal plucked from the furnace of some character's psyche. My Name Is Lucy Barton is a masterpiece of slow-dawning meaning, an interrogation of family relationships that takes as its occasion an older woman's visit to the bedside of her convalescent daughter. (And that's all I'm going to say about the plot!)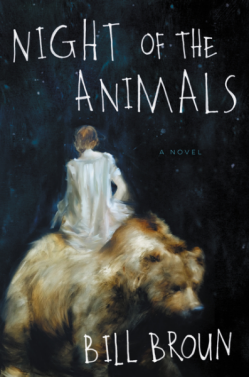 In the England of 2052, an authoritarian king lords over a broken, drug-addled society, while the internet plays directly on people's corneas and suicide cultists seek salvation in the murder of animals. Homeless, nonagenarian addict Cuthbert believes he can save the world by releasing the creatures in the London Zoo, a task that plunges him deep into Celtic myth, the intrigues of the dystopian police state, and the scattered phantasms of his buried past. Broun's "Brexit novel," acquiring new resonance under the sign of Trump, is an eerie, wildly original debut—a blur of beauty and madness, like van Gogh's Starry Night.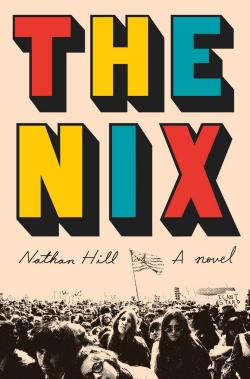 This novel—about an academic malcontent; his accidentally revolutionary mother; and the constellation of students, family members, blowhard politicians, reactionary cops, video game addicts, ghosts, and Norwegian hobgoblins encircling them—is a Thanksgiving banquet of a book, a narrative table groaning with dishes both delicious and overdone. Hill, a gifted satirist whose lambasting of special-snowflake millennials and escapist gamer nerds can feel too broad, slips in tone from intelligent and realist to zanily experimental to lush and dreamy. His 600-page opus is an extravaganza of talent, a beautiful and idiosyncratic mess that for all its flashiness finds its most expressive voice when exploring basic human themes: love, anger, loneliness, regret.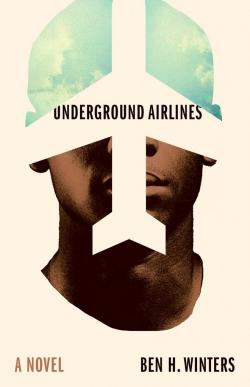 In Winters' speculative portrait of present-day America, slavery persists in four states (the "Hard Four"), and hypercompetent government agents track down fugitives with the amoral aplomb of James Bond. One such operative is Victor, a freed slave whose nightmarish past keeps erupting into his detective work. The book is profligate with its noir tropes, funny, gripping, imaginative, and inexorable as it gradually unmasks the unthinkable evil at its core. The storyline, in other words, doubles as a descent—and there is always further down to go.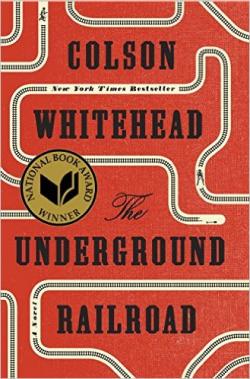 Whitehead, who won this year's National Book Award for fiction, isn't hurting for laurels—and yet it's hard to imagine drafting a list of 2016's mightiest books without including this phantasmagorical slash into the dark gut of American racism. Cora, an escaped slave, travels through the South on a literal subterranean train, each stop an object lesson in a different ghoulish facet of white supremacy. Her resolve and dignity are moving—but it's the author's playfulness and unpredictability that elevate this traditional tale of hardship into something singular, fugitive, and strange.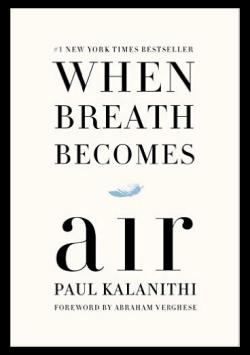 This memoir, from a literary-minded neurosurgeon who is diagnosed with terminal bone cancer in his 30s, is poetic and generous, intimate and profound. In clear and flowing prose, Kalanithi describes his self-formation as a doctor and then the evaporation of that identity as he becomes, again, a patient, starving for time. If some sections of the book are rougher or more abstract than others, the overall work recalls a world of almost pre-Christian luminousness, in which classical concepts like virtue, honor, and excellence still have purchase, chance or fate reigns supreme, and no person can evade the dark forever.
Check out this great listen on Audible.com. Acclaimed New York Times best-selling author Jennifer Haigh returns to the Pennsylvania town at the center of her iconic novel Baker Towers in this ambitious, achingly human story of modern America and the conflicting forces at its heart - a bold, movin...