Trump Argues With Gold Star Widow's Account She Was "Upset and Hurt"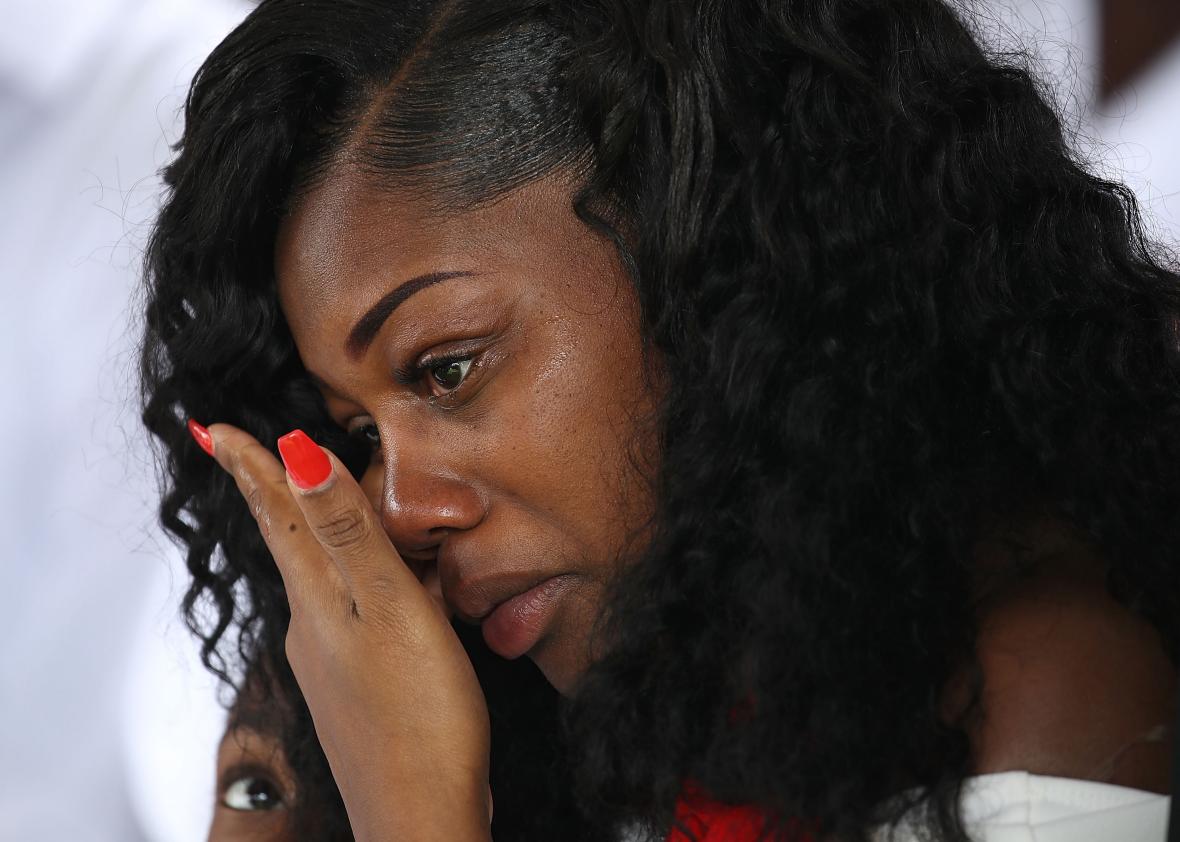 The widow of a soldier killed in Niger at the center of a controversy over an insensitive condolence call has publicly spoken out again about her conversation with Trump, saying it left her "very upset and hurt."
Myeshia Johnson had previously affirmed Rep. Frederica Wilson's account of the call, in which Trump offended the family by saying Sgt. La David Johnson, who was killed in action in Niger, "knew what he signed up for." Trump has since then publicly feuded with Wilson, whom he called "wacky" and accused of lying.
Johnson reiterated that Wilson's account was true in an interview on Good Morning America on Monday. She said that the phone call left her feeling angry. "I heard him stumbling on trying to remember my husband's name, and that's what hurt me the most," she said. "That's what made me upset and cry even more because my husband was an awesome soldier."
Johnson said she didn't say anything to the president during the call and that she was "very angry at the tone of his voice, and how he said it." The call came on Tuesday, the day her husband's body was flown to the U.S. He had been killed in action on Oct. 4, along with three other soldiers, in an attack by al-Qaida-linked militants. Her husband's funeral Saturday saw some 1,200 mourners.
After Johnson's interview, Trump took to Twitter to argue with the Gold Star widow, saying that he "had a very respectful conversation with the widow of Sgt. La David Johnson, and spoke his name from beginning, without hesitation!"