How NFL Players Protested Trump Throughout Sunday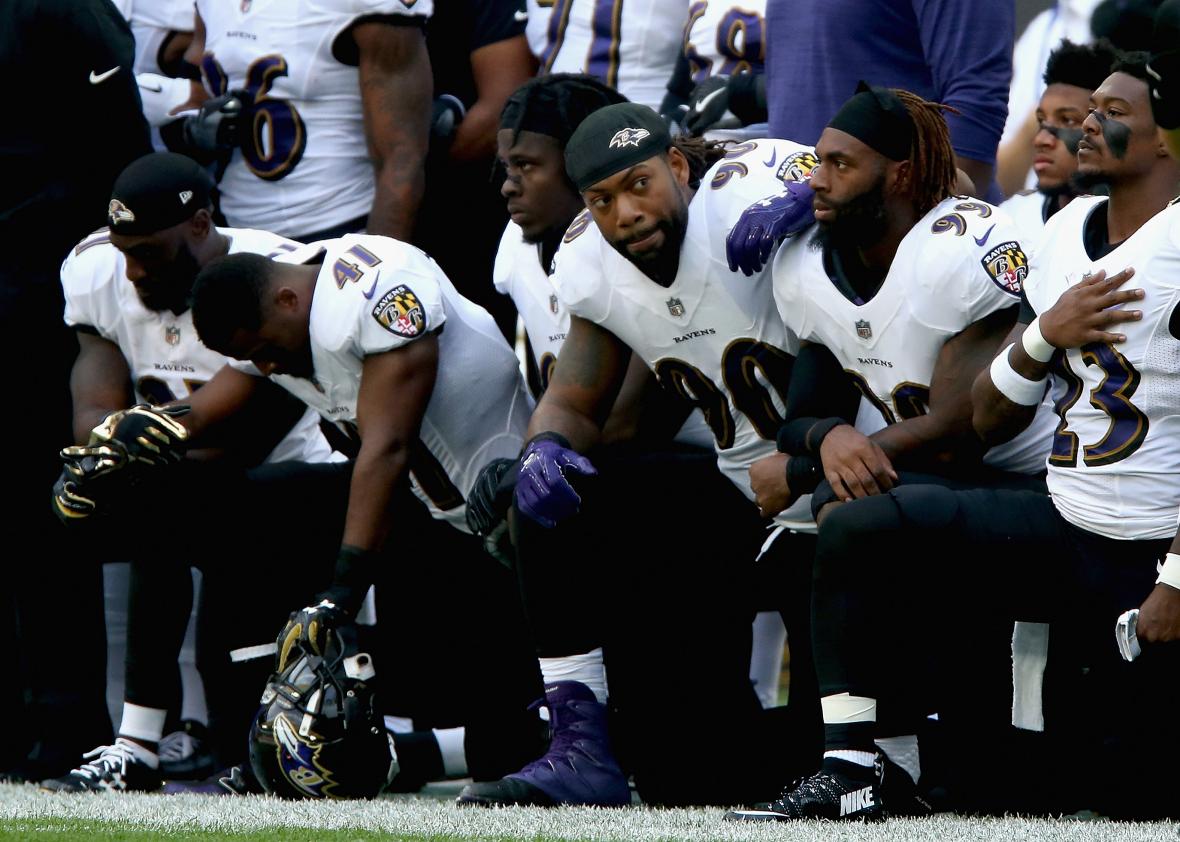 Colin Kaepernick's national anthem protests were never explicitly about Donald Trump, but, thanks to the president's comments at an Alabama rally on Friday night (as well as an ensuing series of tweets), Trump has made sure that he will be the focus of any and all protests this NFL Sunday. "Wouldn't you love to see one of these NFL owners, when somebody disrespects our flag, to say, 'Get that son of a bitch off the field right now, out, he's fired. He's fired!'" Trump said on Friday.
At the early game played in London between the Baltimore Ravens and Jacksonville Jaguars, dozens of players took a knee and many others linked arms in solidarity. Jacksonville won 44-7, and no one was fired. We spent Sunday updating this live blog with other news of protests around the league as the games unfolded. It was a pretty unique day in the league's history. To catch up on all that happened, scroll below.