Join Future Tense for a Free Screening of The Terminator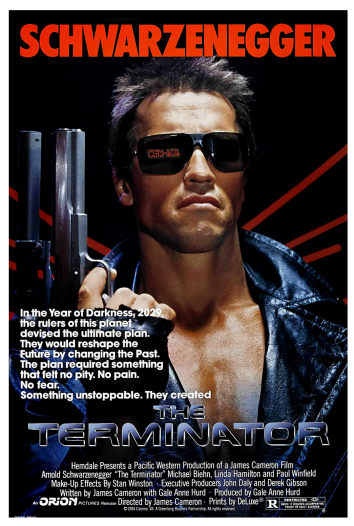 Since The Terminator came out in 1984, Arnold Schwarzenegger has become a respected politician, and people have begun carrying computers in their pockets. But one thing is the same: We're still thinking about the existential threat posted by rapidly evolving artificial intelligence.
Join Future Tense from 6:30 till 8:30 p.m. on Tuesday, April 26, at Landmark's E Street Cinema in Washington, D.C., to watch The Terminator with our experts Kevin Bankston, director of the Open Technology Institute at New America, and Sean Luke, director of the Autonomous Robotics Laboratory at George Mason University.
This is part of the April installment of Futurography, a series in which Future Tense introduces readers to the technologies that will define tomorrow. This month, we're discussing "killer artificial intelligence."
If you would like to attend, please RSVP to futuretensedc@gmail.com with your name, email address, and any affiliation you'd like to share. You may RSVP for yourself and up to one guest. Please include your guest's name in your response. Seating is limited.
Read more from Futurography on artificial intelligence:
Future Tense is a partnership of Slate, New America, and Arizona State University.