Chicago Becomes the First Big City to Enact Drone Regulations, Nails Them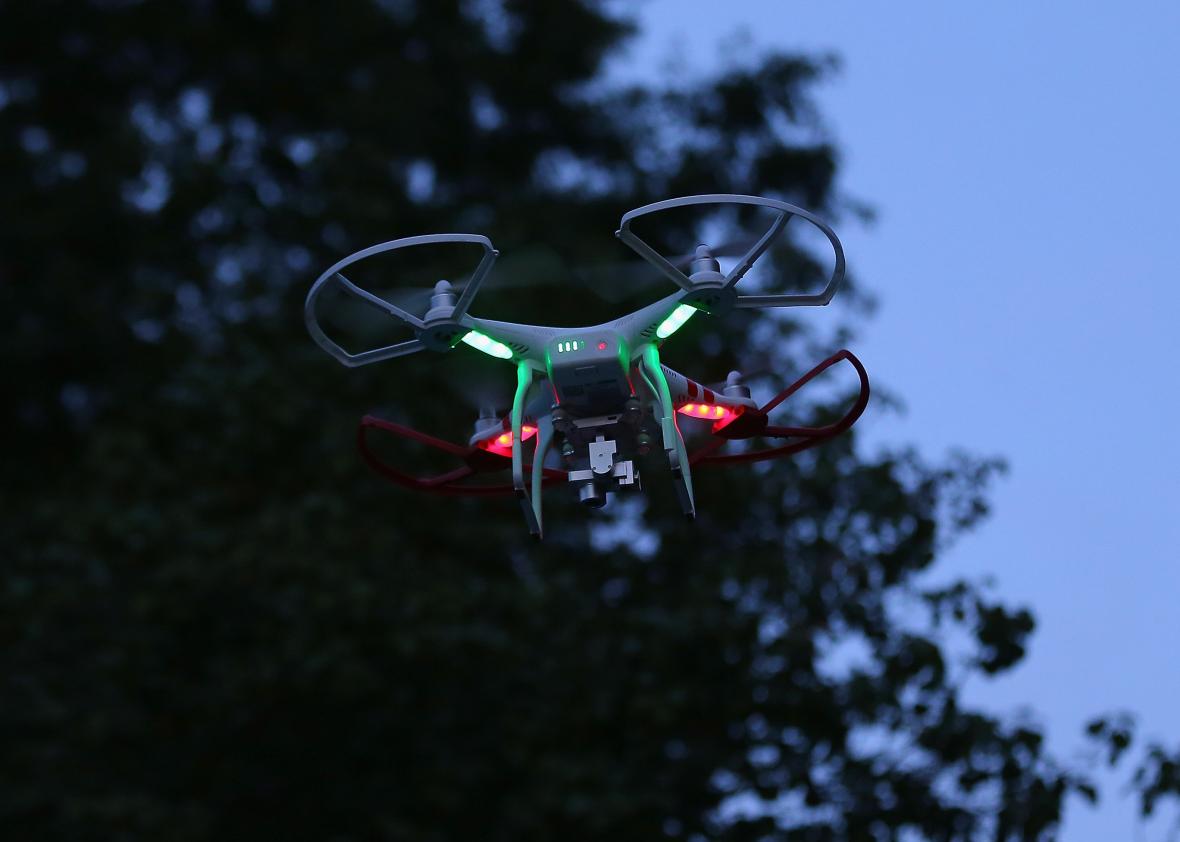 Earlier this week, the Chicago City Council made history, albeit in a very minor sense, when it approved an ordinance setting restrictions on the use of unmanned aerial systems, commonly known as drones, within city limits. The passage of the ordinance makes Chicago the first major American city to approve a comprehensive set of drone regulations. That's notable in and of itself, but perhaps even more notable is that the new rules are sensible and intelligent—which hasn't always been the case when the drone-regulation game has been played in other locales.
Writing in the Chicago Sun-Times, Fran Spielman notes that the city's new regulations are an effort "to strike the appropriate balance between protecting public safety and encouraging innovation and technology," which seems like the right approach to take. Under the terms of the ordinance, a drone cannot fly higher than 400 feet, beyond the operator's line of sight, or between the hours of 8 p.m. and 8 a.m. The rules prohibit drones from flying within five miles of the city's airports, or over schools, hospitals, churches, police stations, outdoor stadiums, and "property the operator does not own." The ordinance basically codifies on the local level many of the common-sense rules that the FAA recommends for drone operators—and, in so doing, gives local authorities the power to punish transgressors. That's important, because the federal drone guidelines in their current form are basically toothless.
The world of drones is in a weird regulatory moment right now. Recreational drones are taking off even as the federal government has done relatively little to govern their use. (The FAA's impending national drone registry will be a big step in that direction.) Similarly, the FAA has not yet issued any comprehensive guidelines to regulate the commercial-drone sector. Right now, commercial drone operators must apply for and receive FAA permission before launching their businesses, but plenty of entrepreneurs have reportedly decided to skip that step and just operate under the federal radar. It's basically the Wild West, except with little flying robots. (And it's also basically Wild Wild West, except without a giant mechanical spider.)
Many state and local governments have tried to fill this regulatory gap with their own laws and ordinances, but these are often reactionary in nature, seeking to impose hard and extensive limits on droning. The resulting laws inevitably please no one—they're either too hard or too soft. But privacy advocates, drone enthusiasts, and entrepreneurs alike seem to be happy with Chicago's new regulations, which is almost never the case.
And this stuff needs regulation. The Sun-Times reports that one Illinois drone entrepreneur spoke to the Chicago City Council about "rogue commercial operators" who "go out and buy a drone online and they start to try to make money immediately off of it. They don't get an [FAA] exemption. They don't get insurance."
By codifying some common-sense drone operation principles, the city now has the power to discipline irresponsible drone pilots—which will only end up being a positive thing for the industry as a whole.
This article is part of a Future Tense series on the future of drones and is part of a larger project, supported by a grant from Omidyar Network and Humanity United, that includes a drone primer from New America.
Future Tense is a partnership of Slate, New America, and Arizona State University.