These Ridiculously Premature Drone Registration Services Look Like a Huge Waste of Money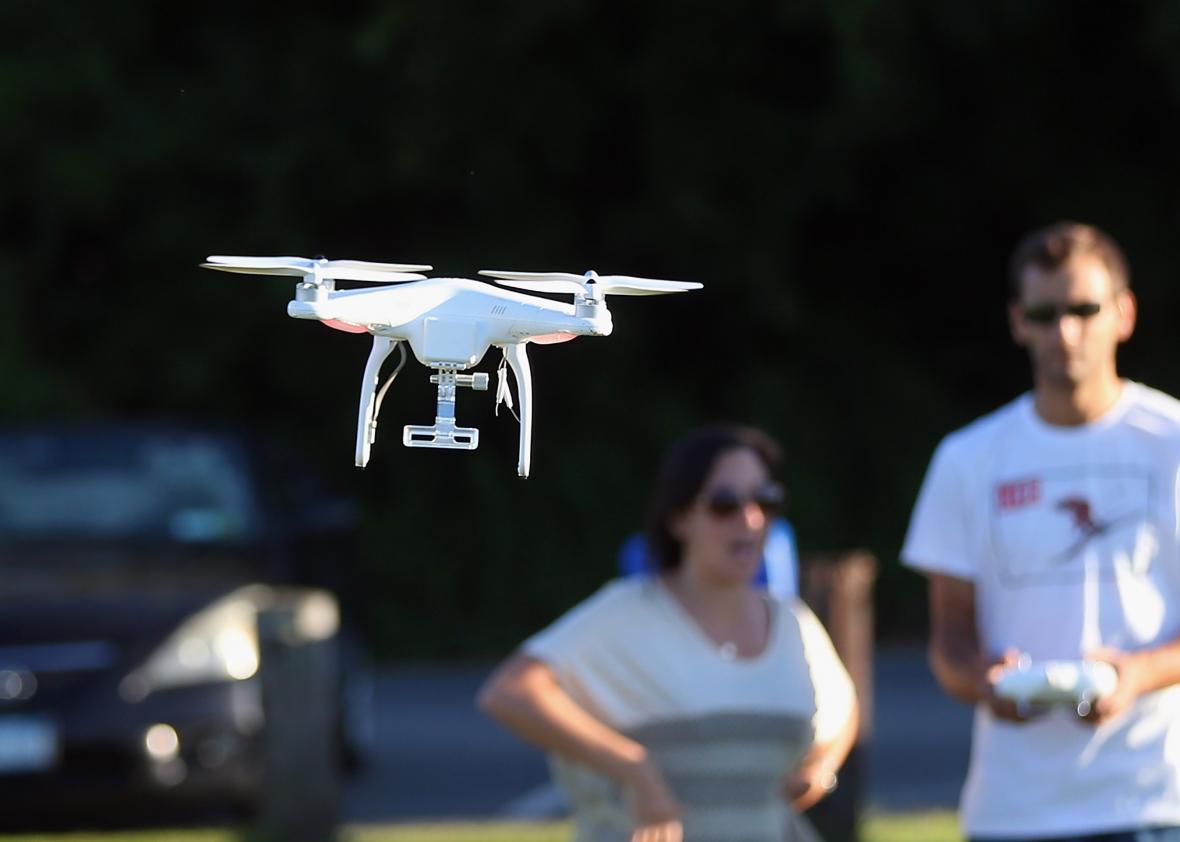 When the U.S. Department of Transportation and the Federal Aviation Administration announced last month that they planned to devise and implement a national drone registration program before the end of 2015, the news prompted an obvious question: How will this work? The government did not immediately answer that question—its drone-registration task force will reportedly release its recommendations this Friday—and this lag has sparked fears that the answer to that question will be not well. According to the FAA, at least one company has already decided to prey on these concerns by offering to handle the registration process for you—for a fee.
Given that the drone registry doesn't even exist yet and that it's difficult to promise to expedite and ease the registration process when nobody actually knows what that process will look like, the need for such a Sherpa service is more than a little premature. The FAA apparently agrees: earlier this week, the agency advised drone users to avoid these services for the time being. "[T]here's no need [for unmanned aircraft owners] to work with a 'drone registration' company to help them file an application for a registration number," the FAA counseled on Monday. "Owners should wait until additional details about the forthcoming drone registration system are announced later this month before paying anyone to do the work for them."
The federal government definitely has a track record of overcomplicating the process of filling out forms, so it's not crazy to imagine that registering your drone might turn out to be an arduous task. Aware of projections that suggest up to 1 million drones might be sold to recreational users this holiday season, the FAA has also said it wants the registration system in place by mid-December, adding an extremely compressed timetable to the mix. So it's not crazy to imagine that the agency might bungle the registry's rollout and implementation. But it just might be crazy to spend money on a service when nobody knows what that service will actually do.
And even though the drone registrations guidelines aren't out yet, it's probably safe to say that the whole thing won't be particularly complex. The FAA really only needs to know three things: your name, your contact info, and some basic information about your drone. It would be very surprising if the registry is much more complicated than that. The drone registry will only be effective if compliance is easy, and the FAA knows this; the agency's administrator, Michael Huerta, has stressed the need for a "registration process that will be simple and easy to complete." If the registry is too complicated, no one will use it.
There are ways in which using a third-party drone registration firm might eventually make sense, I guess. Perhaps you are an eccentric millionaire who enjoys spending money on unnecessary things, like the protagonist of the film Brewster's Millions. Maybe you have an army of drones, and you don't have time to fill out the paperwork (though I'm guessing the paperwork won't be your problem in that case). Perhaps the FAA will just do a really, really awful job implementing this program. Until that day comes, though, save your money.
This article is part of a Future Tense series on the future of drones and is part of a larger project, supported by a grant from Omidyar Network and Humanity United, that includes a drone primer from New America.
Future Tense is a partnership of Slate, New America, and Arizona State University.