Netizen Report: Art, Sex, and the Social Web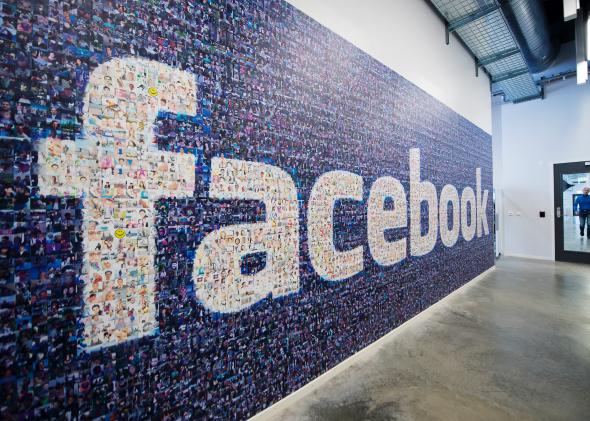 The Netizen Report originally appears each week on Global Voices Advocacy. Ellery Roberts Biddle, Lisa Ferguson, Hae-in Lim, Bojan Perkov, and Sarah Myers West contributed to this report.
Global Voices Advocacy's Netizen Report offers an international snapshot of challenges, victories, and emerging trends in Internet rights around the world.
What makes us describe an image as "graphic"? How do social networks define a line between images that are and are not appropriate for their users? These questions spurred online discussion this week after Facebook blocked a user account for posting the image of a Gustave Courbet painting that depicts a woman's pelvis and vagina.
The news led to conversations about other examples of art censorship on Facebook, including that of Proyecto Kahlo, a contemporary feminist art and media collective with members in Venezuela, Argentina, and Spain. With more than 500,000 likes on the social network, the group regularly uses Facebook to promote their online art and photography projects. On March 12, images of a woman's backside were blocked from the page and the group's administrator had her account suspended. The group responded by chiding the social network for allowing commercial imagery of women's rear ends (consider Kim Kardashian) to remain on the site, while censoring images with clear artistic intention.
Teen arrested for sharing Facebook post in India
A 19-year-old student in the northern Indian state of Uttar Pradesh was arrested and put in judicial custody for two weeks after sharing a post on Facebook. The post wrongly attributed a controversial political statement to local party leader Azam Khan. A member of Khan's staff filed a complaint with police, leading to the young man's arrest.
Hunger strike continues for Vietnamese photojournalist
Vietnamese photojournalist Minh Man Dang Nguyen continued a hunger strike to protest the cruel and inhumane treatment she has received while in jail. Minh Man was sentenced to eight years in prison and five years of house arrest in January 2013 on subversion charges for "activities aimed at overthrowing the government." Her purported crime: taking photos of activist graffiti at a protest in Ho Chi Minh City and posting them online. She has been held in solitary confinement since November 2014.
Malware attacks on rise in Tibet
Tibetan political activists are seeing an increase in targeted malware attacks that are typically initiated through unsolicited emails containing links and attachments. They suspect the uptick was triggered by the anniversary of the 1959 Tibetan uprising, which took place on March 10.
Former FB engineer calls Facebook's real name policy a "big problem"
Facebook released a new guide explaining how it applies its community standards, explaining more clearly how it defines things like nudity, hate speech, bullying, and harassment. It also provided more information on its process for determining whether to comply with local government requests, saying the company challenges requests that "appear to be unreasonable or overbroad," but complies with requests to remove content where it is illegal in that country. Despite these attempts at transparency, Facebook's policies remain controversial. Software engineer Brielle Harrison, who recently left the company, candidly called the company's real name policy "a big problem" that is causing an internal divide in the company. According to Harrison, Facebook CEO Mark Zuckerberg "just doesn't understand the trouble that can come from showing your legal identification in a public forum." Harrison, who identifies as transgender, worked on Facebook's 2014 release of custom gender options and advocated internally for a change to the policy, which she says can leave people vulnerable to abuse and harassment.
Netizen Activism
Lebanese civic NGO MARCH launched a legal hotline for bloggers and netizens to consult if they are summoned or questioned by the Cybercrime and Intellectual Property Rights Bureau for anything they post online. MARCH will connect users to a network of lawyers who will provide legal support free of charge.
Future Tense is a partnership of Slate, New America, and Arizona State University.