Weather Channel Cuts Back on Reality TV Programming, Makes Peace With DirecTV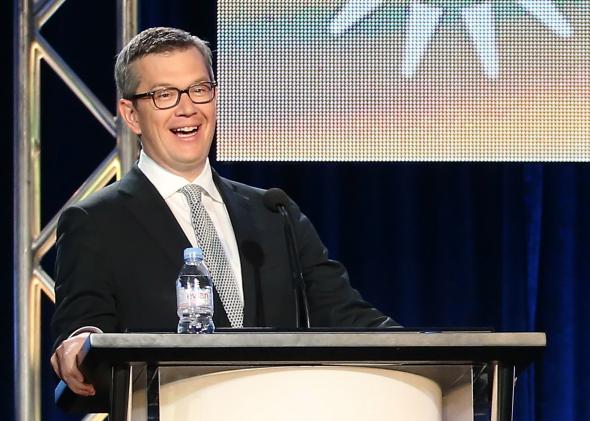 Haters of loosely-weather-related reality TV like Coast Guard Florida and Highway thru Hell, your long purgatory is now over.
As of Wednesday, April 9, the Weather Channel will relaunch on DirecTV with an altered lineup, according to a joint press release issued by the two companies on Tuesday afternoon.
Since the spat began in January, the Weather Channel almost made a sport of mocking DirecTV, even appealing to Congress to intervene at one point. But the press release takes a markedly civil tone.
"Our apologies to DIRECTV and their customers for the disruption of our service and for initiating a public campaign," said David Kenny, CEO of the Weather Company, parent to The Weather Channel. "Our viewers deserve better than a public dispute and we pledge to reward their loyalty with exceptional programming and more weather focused news."
"It's a shame these disputes are played out on a public stage, but I'm pleased that we've been able to work together with The Weather Channel in a way that will benefit everyone," said Dan York, DIRECTV's chief content officer. "I know this was frustrating for many of our customers, but their patience was ultimately rewarded with a better deal and a better product."
Shortly after the Weather Channel was dropped, I spoke with its CEO, David Kenny, about his company's negotiating tactics and overall vision. At the time, he seemed receptive to viewers' desires to see more live weather (and fewer reality shows) on air. Today's announcement is further confirmation that the network is changing tack.
To get back on the 20 million-subscriber service, Weather Channel has agreed to reduce reality programming by half on weekdays; return instant local weather and allow DirecTV customers to watch the Weather Channel's video programming on multiple devices inside and outside the home, so long as they can prove they are subscribers.
According to the Wall Street Journal, the Weather Channel will receive a "small increase" in revenue, but "less than the penny a subscriber" it initially demanded.
Via email, Weather Channel spokeswoman Shirley Powell said that the network has already shifted the 2-5 p.m. block of programming from reality to live weather.
The news comes not even a week after the company decided to re-hire meteorologist Dave Schwartz, a weather nerd hero known for his dry sense of humor. He immediately issued a shout-out to new colleague Sam Champion:
On Twitter, I asked people to share their thoughts on the news of the Weather Channel's about-face on reality programming. Some respondents were indifferent.
@EricHolthaus I gave up on them a long time ago. They don't seem to cater to us "nerds" so much.

-- Carl Anderson (@carl67lp) April 8, 2014
But most welcomed the development.
Alas, Powell confirmed that there are no plans to re-hire other meteorologists, or to phase out that pesky winter storm naming, for that matter. When it rains, it doesn't always pour.
Future Tense is a partnership of Slate, New America, and Arizona State University.