Future Tense Event: How Living Longer Will Change Everything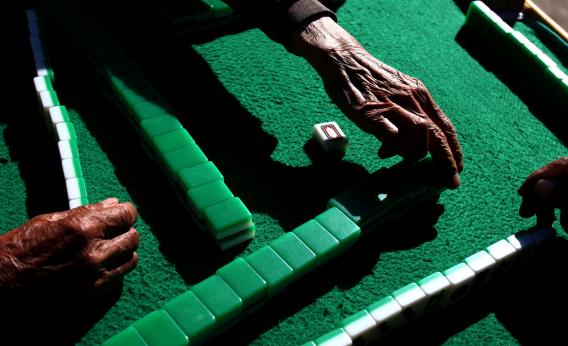 As Laura Helmuth has detailed on Slate, human longevity is drastically increasing. In the coming years, it seems possible that we will live out our extra years or even decades in vitality and good health. But will we be able to keep pace? In an age of rapid technological and scientific progress, our communities, politics, and economic institutions are underprepared for the coming challenge of longer human lives. If the average lifespan extends to 100 or even 150, what will it mean for marriage, the work force, and personal financial planning? What about the economy and entitlement programs? How can we plan now for increased human longevity and its inevitable impact on society and policy?
On the morning of Friday, Oct. 4, Future Tense—a partnership of Slate, the New America Foundation, and Arizona State University—will host an event on how living longer could change society, the economy, and public policy. See below for the full speaker list.
The conference will be held in Washington, D.C. For more information and to RSVP, visit the New America Foundation's website.

Thanks to Prudential Financial Inc. for their support of this event.

Agenda
8:45 a.m.: Coffee and registration

9 a.m.: Welcome

Jacob Weisberg
Chairman and Editor-in-chief, The Slate Group

Joel Garreau
Co-director of Future Tense, New America Foundation
Lincoln Professor of Law, Culture, and Values, Arizona State University

9:15 a.m.: "The Death of Til Death Do Us Part?"

Sonia Arrison
Author, 100 Plus: How the Coming Age of Longevity Will Change Everything, From Careers and Relationships to Family and Faith
TV commentator and lecturer on longevity

Chris Hackler
Director, Division of Medical Humanities, University of Arkansas for Medical Sciences College of Medicine

Moderator
Liza Mundy
Director, Work and Family Program, New America Foundation
Author, The Richer Sex: How the New Majority of Female Breadwinners Is Transforming Sex, Love and Family

10 a.m.: "Can We Ever Retire? Would We Even Want To?"

Lisa Mensah
Executive director, Initiative on Financial Security, Aspen Institute

Jamie Kalamarides
Senior vice president, Institutional Investment Solutions, Prudential Retirement

Mark Warshawsky
Vice chairman, Federal Commission on Long-Term Care
Former assistant secretary for economic policy, U.S. Department of the Treasury
Former director of retirement research, Towers Watson

Moderator
Matthew Yglesias
Business and economics correspondent, Slate

10:45 a.m.: A presentation from Kevin Murphy and Robert Topel on their prize-winning paper, "The Value of Health and Longevity."

Kevin Murphy
George J. Stigler distinguished service professor of economics, University of Chicago Booth School of Business

Robert Topel
Isidore Brown and Gladys J. Brown distinguished service professor in urban and labor Economics, University of Chicago Booth School of Business

11:15 a.m.: "Can We Live Long and Prosper?"

Gary Koenig
Director of economic security, AARP's Public Policy Institute

Michael Birt
Director, Arizona State University's Center for Sustainable Health
Interim co-director, Arizona State University's Biodesign Institute
Executive director, Pacific Health Summit

Wilhelmina Leigh
Senior research associate, Economic Security, Civic Engagement and Governance Institute, Joint Center for Political and Economic Studies

Stephen Goss
Chief actuary, Social Security Administration

Moderator
Will Saletan
National correspondent covering science, technology, and politics, Slate