Seth Meyers Misunderstands Racism, Says Obama Voters–Turned–Trump Voters Possess No "Racist Bones" in Their Bodies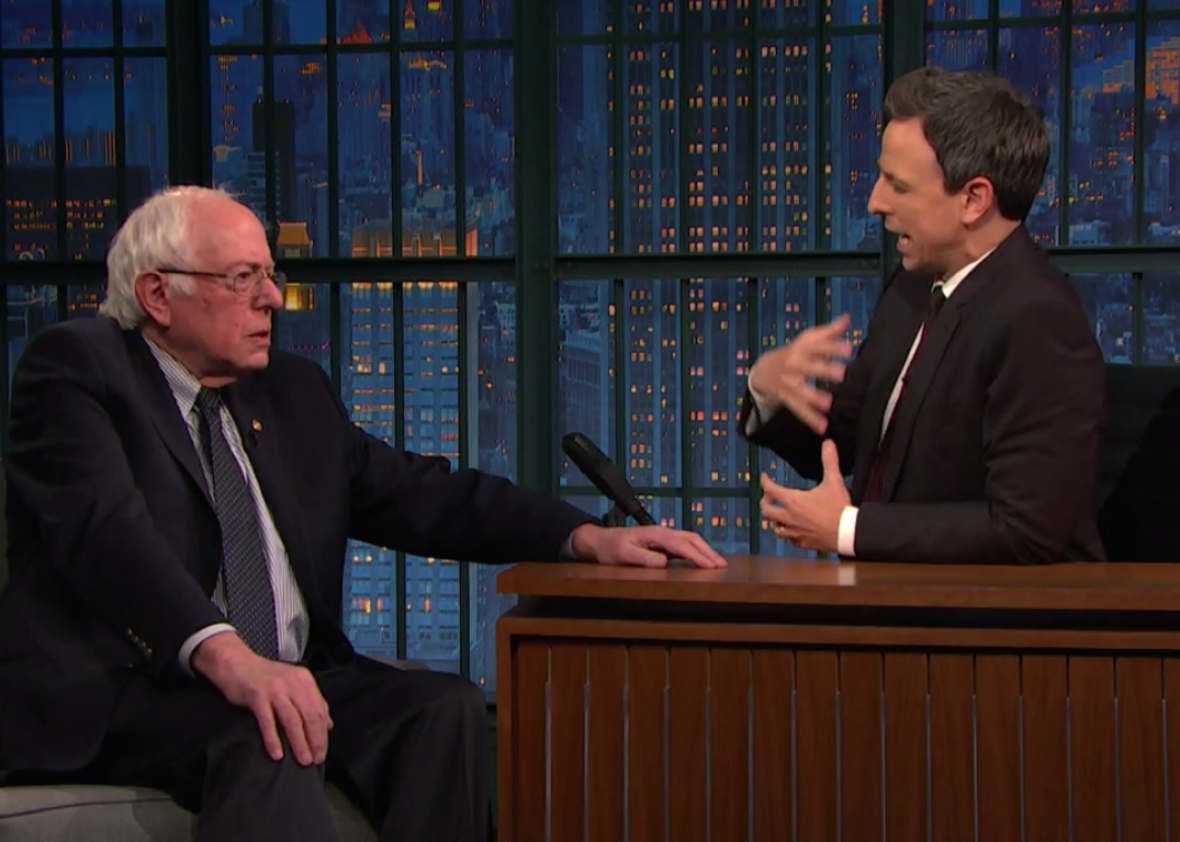 And yet, on Tuesday night's episode, Meyers did a curious and infuriating thing. While interviewing Bernie Sanders, he wondered what the Democratic Party could do to win back the supporters it lost in this election (starting at around 3:00):
There was so much on voters—and we were talking about this backstage—Trump voters who voted for Obama twice, and then voted for Donald Trump. So these people are not racists. They don't have a racist bone in their body.
Replied Sanders, agreeing with him:
The problem with this thinking is that it assumes the only form racism takes is the obvious and unrepentant one, the kind in Trump's Cabinet pick for chief strategist, Steve Bannon—someone who Meyers has never had a problem labeling, correctly, as a white nationalist. It's using racial slurs and proudly waving racist paraphernalia. But that's just the surface, the only inch of bigotry that many white people—particularly self-regarding progressives like Meyers and Sanders—are willing to concede, because they need to believe that the majority of the country (i.e., the majority of white people) are still inherently good people. It's a choice on their part to ignore the luxury that comes with being able to make the conscious, deliberate decision that your personal politics are more important than the welfare of millions of marginalized people—to essentially support and uphold racist structural forces.
As for his lame framing device for describing these Obama-turned-Trump voters, my colleague Jamelle Bouie said it best when responding to Paul Ryan's use of that same phrase: "The only reason to say 'I don't have a racist bone in my body' is to change the subject: from what someone said or did to who he is." Meyers and Sanders, however well-meaning they may be, fundamentally misunderstand how racism works—and that helps no one, least of all the people who have been bearing the brunt of what Trump's election has wrought every day since Nov. 8.