Watch Conan O'Brien's Moving Statement About Orlando and Assault Weapons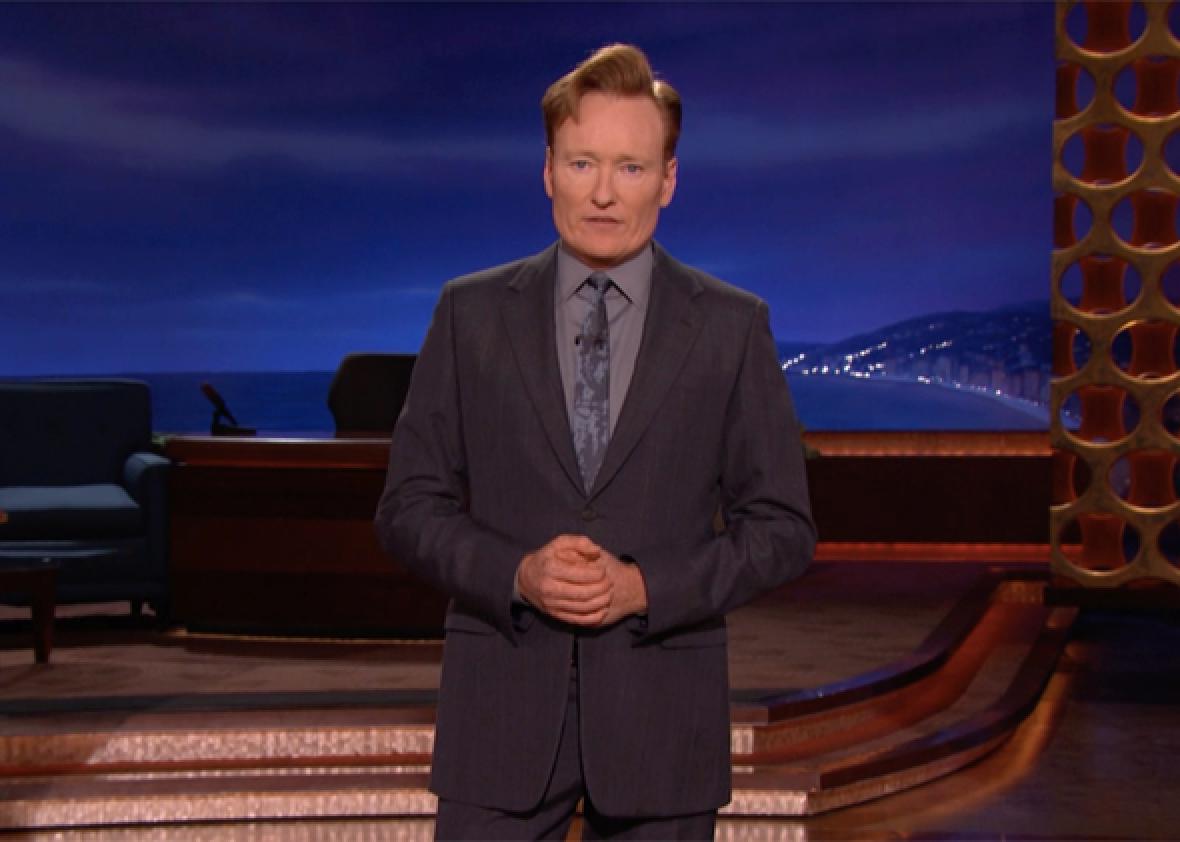 Conan O'Brien had a rare moment of seriousness Monday night in the wake of the Orlando shootings. While he's far from the only person to address the tragedy, he offered more than thoughts and prayers or a moment of silence. After explaining that he has tried to keep his opinions to himself over the years, he broke his silence to talk about assault weapons:
I simply do not understand why anybody in this country is allowed to purchase and own a semi-automatic assault rifle. It makes no sense to me. These are weapons of war and they have no place in civilian life. I have tried to understand this issue from every side and it all comes down to this: Nobody I know, or have ever met in my entire life should have access to a weapon that can kill so many people so quickly. … I wanted to take just a moment here tonight to agree with the rapidly growing sentiment in America that it's time to grow up and figure this out.
It's one thing to hear this kind of statement from a host like John Oliver, who offers policy prescriptions weekly, but it's something else from a host who never speaks up like this. O'Brien went on to encourage his viewers to donate to the victims of the Pulse Nightclub shooting via this GoFundMe, set up by Equality Florida. Then after a commercial break, he went back to his usual jokes and foolishness.