Nicki Minaj Teams Up With Skylar Grey for the Heartbreaking, Deeply Personal "Bed of Lies"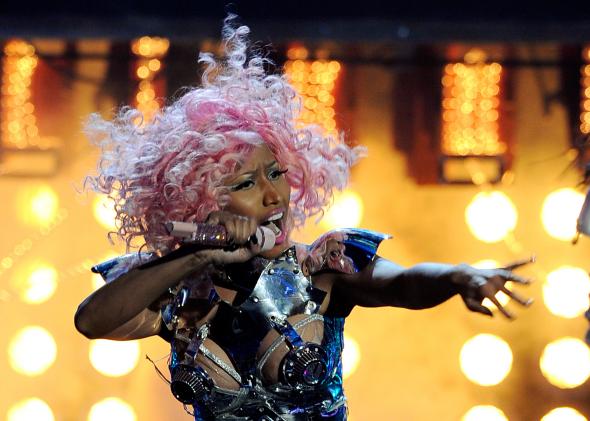 We've heard a handful of singles off Nicki Minaj's much-delayed new album, The Pinkprint, and while they've ranged from slyly subversive to playfully hard-hitting, they all feature the rapper's trademark bluster and rapid-fire flow. The fourth single, "Bed of Lies," is different. Skylar Grey sings the hook, while Minaj—who's not exactly known for anecdotal lyrics—slow-raps a deeply personal rebuke to a scummy ex-boyfriend. It's perhaps the most confessional song Minaj has ever made.
It's not just heartbreak that Minaj is expressing, though we get that in spades ("When the tears rolled down it's like you ain't even notice them/ If you had a heart I was hoping that you would show it some"). We learn the whole arc of a relationship, from the one-sided courtship ("You could never make eye contact/ Everything you got was based off of my contacts") to the bitter, depressing break up ("Couldn't believe I was home alone/ Contemplating overdosing"). And though it's a rare, moving peek at a more vulnerable Minaj, this is no pity party: She's quick to note that her ex is "a fraud, but I'mma remain icon-stat." As it should be. The Pinkprint is out Dec. 12.