Nicki Minaj Returns With an Emotional New Single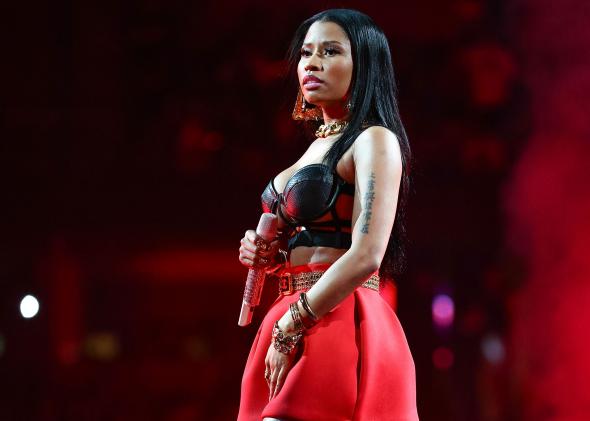 When asked earlier this year if Nicki Minaj's upcoming third album, The Pink Print, would resemble the pop-leaning juggernauts from her previous album—"Super Bass" and "Starships"—she responded with a resounding: "Hell no." That, coupled with her recent toned-down image and hard-hitting street tracks like "Lookin' Ass" and "Chi-Raq," suggested her next album might be a return to the more hip-hop roots of her early mixtapes—the ones that first caught Lil Wayne's attention. But Minaj is a chameleon, and the album's first single, "Pills N Potions," released today, sounds like yet another pop win for the artist and her most personal single yet.
The Dr. Luke-produced song opens with a simple drum beat over which Minaj sings, "Pills and potions, we're overdosing" in an echoed, cooing tone. But as it moves towards its infectious hook, adding a sweeping piano and violin arrangement, "Pills N Potions" becomes an emotional, introspective pop ballad with instant hit potential. And Minaj does rap on the track—"Even though you out here lookin' so ungrateful/ I'ma keep it movin', be classy and graceful"—but in a far more tame manner than she's deployed on other tracks this year. Sonically, the song recalls the more subdued singles from her first album—"Moment 4 Life" and "Your Love"—which could mean she'll be going back to basics on The Pink Print. And that would be a good thing.