New Key & Peele Parody Taps Into Everything You Loved About Bad '90s Action Movies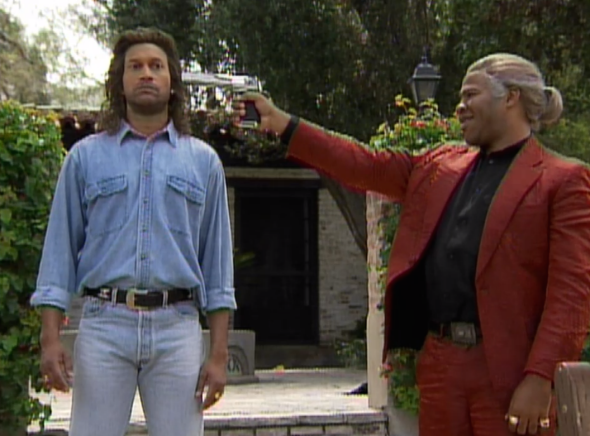 Everything you've ever loved about terrible action movies from the '90s—the wild hair, the cheesily choreographed showdowns, the synthesizers ominously alerting you to impending danger—is parodied with flair in Key & Peele's latest sketch. "Strike Force Eagle 3: The Reckoning," which will air on next week's episode, finds the hero Jamison Teague (Keegan-Michael Key, as actor "Cal Flavell") facing off against drug kingpin Fernando Escubado (Jordan Peele as "Kris Baucom"). His challenge? To save Dr. Carol Roberts (Anna Camp as "Barbara Van Kraft") from Fernando's clutches.
As pitch-perfect as the parody is, Key and Peele can't spoof the genre without throwing in their own weird twist—and it's a great one.