Spoiler Special: World War Z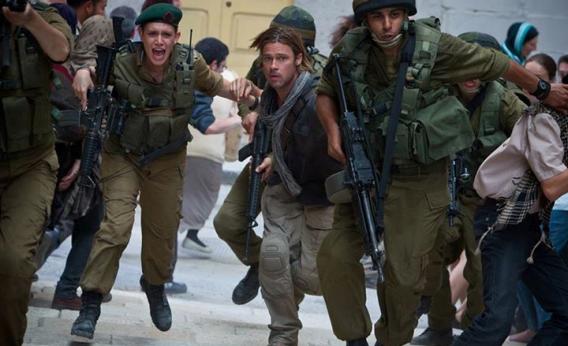 On the Spoiler Special podcast, Slate movie critic Dana Stevens talks in spoiler-y detail about new movies with a guest. You can listen to past Spoiler Specials here, and you can also subscribe to the podcast on iTunes. Note: As the title indicates, each installment contains spoilers galore.

In this week's episode, Stevens discusses World War Z with Slate political reporter David Weigel. Does the Brad Pitt-starring zombie movie live up to the promise of the book? Does it interestingly examine the geopolitics of a zombie apocalypse? Was the film hampered by its much-discussed production problems? Learn the answers to these questions and more by listening below.