How Do You Pronounce "Bon Iver"?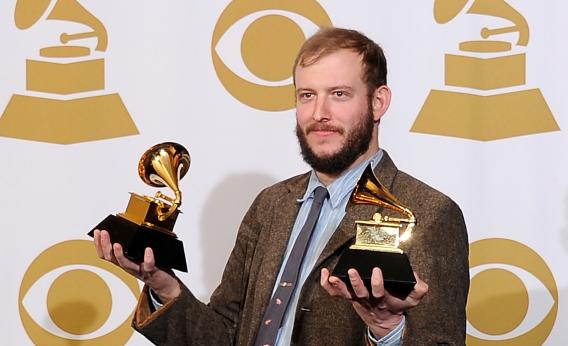 Last night Bon Iver's Grammy win for best new artist left many Twitterers asking, "Who Is Bon Iver?" But judging from the night's frequent verbal stumbles—even rocker Jack Black mispronounced the name of the Wisconsin indie band—a better question might have been, "How do you pronounce Bon Iver?"

"Bone-ee-VARE." The name Bon Iver is based on the French bon hiver, meaning "good winter," but it's not really French. Songwriter, singer, and founding member Justin Vernon explained the name in an interview with Pitchfork:
When I was living up north I wrote a letter. I'd come across a story about this Alaskan town that the people, the first snow of every year, they come out of their houses and gather in town square. They hug and kiss each other and they say "Bon Iver." I was like, "whatever that is, that's cool!" … Then I found out how it's spelled and it was sort of disappointing. I didn't like how it looked. It didn't have any emotion. Looking at it didn't make any sense. I wanted to look at it and feel something. It was sort of a compromise. I sorta wanted it to be like "Bon Iverre," sort of like how I saw it, but that didn't look good either, so I just decided to chop off the "h."
Advertisement

TODAY IN SLATE
War Stories
The Right Target
Why Obama's airstrikes against ISIS may be more effective than people expect.