The Overlooked Books of 2013
Slate Book Review critics suggest 19 great books you never heard about—but should've.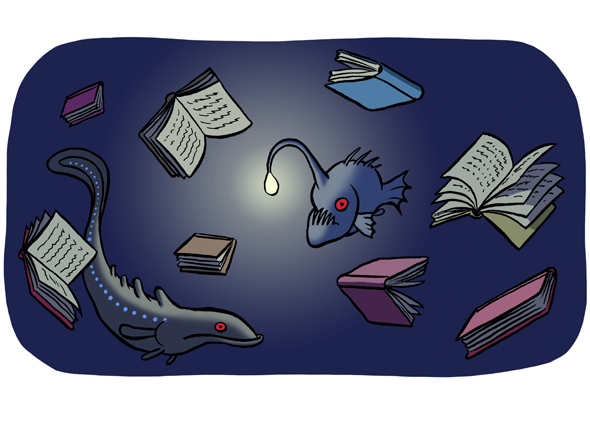 The Slate Book Review runs just 15 pieces a month. But when 33 books are published every hour, it's hard to keep up. We asked SBR writers what 2013 titles they felt were criminally underappreciated. Check out the buried treasures they unearthed.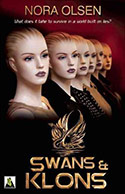 Nora Olsen's novel Swans and Klons is billed as lesbian YA, but it has less in common with adventure stories like Harry Potter or The Hunger Games than it does with the high-concept science fiction of folks like Ursula K. Le Guin or Philip K. Dick. Set in a world where men are rendered childlike by a genetic plague and women reproduce through cloning, the book is a meditation on the nature of difference between genders, classes, and cultures. A lesbian novel that makes an impassioned plea for the humanity of men and a coming-of-age story that embraces as a moral touchstone the treatment of those who never grow up, this is a subtle, intelligent, and beautiful book, whatever your age, gender, sexuality, or difference.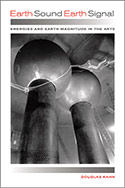 Thomas Watson, Alexander Graham Bell's assistant, tuned into otherworldly radio sounds at night, long before radio was invented. Watson was hearing "natural radio," the sounds of the Earth, pinging through telephone lines. In this intriguing book, Douglas Kahn, the sound scholar and author of Noise Water Meat, traces how the Earth's energies permeated the arts. Earthquakes, outer space, and atomic explosions all figure in to Kahn's wide-ranging story. He discusses 20th-century art and music—from the cosmic light art of James Turrell to the brainwave compositions of Alvin Lucier—reading the works through a broader narrative of electromagnetic energies.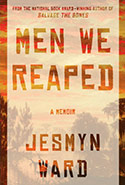 I keep waiting for the discussion to explode on this book, a memoir from National Book Award winner (for Salvage the Bones) Jesmyn Ward. It's a beautiful treatment of the young black men from Ward's hometown in Mississippi who were "reaped" by poverty and hopelessness of the rural South. That is a sort of person that literature doesn't address often enough, let alone address with the beautifully ambivalent lyricism that Ward does. I can't help feeling it'd be a better world if books like this provided the sparks for public discussion that, say, Jonathan Franzen's latest musings on social media could.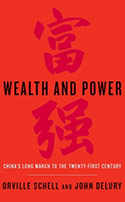 2013 has been a tumultuous year for Chinese politics, what with the blockbuster trial of ousted Party chief Bo Xilai and breakthrough reforms proffered by the country's new president, Xi Jinping. For outsiders, it is one thing to read the headlines and quite another to comprehend their significance. Orville Schell and John Delury's informative and insightful analysis of Chinese struggle for social and economic progress is a must-read for anyone with an interest in the world's fastest rising superpower because it contextualizes the country's changes within a larger historical continuum and explains the pragmatic precept by which the most recent crop of Chinese leaders live: "If a wise ruler masters wealth and power, he can have whatever he desires."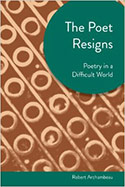 Before I read The Poet Resigns, I might have started this by noting that most readers succeeded in overlooking pretty much any book I could have picked. But Archambeau presents a complex and convincing case for the ways in which the current situation of poetry springs from and responds to its economic and cultural context—one which makes such ahistorical gripes seem lazy. That Archambeau does this and much more in prose that's consistently welcoming, curious, and free of the anxiety that marks so much criticism more than makes up for its occasional redundancy.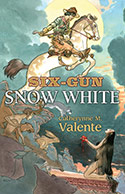 A smart and elegantly written tall tale, Six-Gun Snow White follows in the tradition of Angela Carter to deliver not only a thrilling Western retelling of the ubiquitous fairy tale, but an exploration of womanhood displaced. Like so many fairy tales, this is a story of abuse and survival, in which finding a prince isn't the end game: In this world of silver barons, gunslingers, and wronged women, rebuilding a life on one's own terms, in new territory, is the quest. Fans of Valente's popular books for middle grade readers will find denser prose and more violent fare in these pages, as the author strips the classic story down to its raw, wounded heart.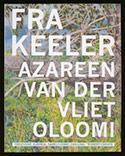 A disorienting look at monomania, this slim, chilling novel explores an anonymous narrator's investigation into the death of the titular Fra Keeler, an obsession that quickly turns everything outside his own body into a portent of death and disturbance. Oloomi enters so fully and sympathetically into the mad logic of her narrator that scenic detail, chronology, cause and effect, and even such mundane props as cactus, mailman, and ringing phone are bent, doubled, or subsumed by the paranoid geometries of meaning he draws. "Not like a light bulb, I thought, this cactus … It is a green mass of death, I thought." Reality, as in Alain Robbe-Grillet's La Jalousie, can only enter the novel slantwise, in streaks. Subtly menacing, but not without humor, the novel derives momentum and tension from the space between its clear, intelligent language and the absolute unreliability of its narrator.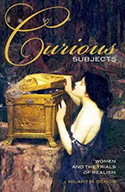 The joke about overlooked academic books is that they might actually all be overlooked. It's a shame too. For while readers might rightly circumvent esoteric and problematic texts in avoiding academic publications, they also miss out on what can often be rich, creative, and profoundly relevant scholarship as well. USC Literature professor Hilary Schor's newest book Curious Subjects: Women and the Trials of Realism came out in January and it is a dazzling, funny, and overwhelmingly insightful exploration on a fundamental theme—that of female curiosity—which pervades realist fiction as well as life more generally. Schor examines Charles Dickens and George Eliot alongside the more unlikely Marquis de Sade, and while reading how carefully Schor follows her curious subjects through their plots, you will find yourself too growing as a reader: a more generous and curious one. The end of her opening paragraph exemplifies the clarity and fun in Schor's prose: "The princess walked on roads and rode in automobiles and went wherever she pleased and did whatever she liked, and in all the land there was only one law, and it was 'Thou shalt not be curious.' " Intrigued yet? You'll want to keep reading, I promise.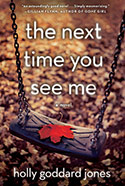 A serious and thoughtful first novel from a bright young author with a real sense for small-town life. Jones pays close attention to her characters: A shy high-schooler with a secret; a forgotten factory worker glimpsing his first chance at affection in a long time; a schoolteacher in search of her missing, hard-drinking sister. But Jones is also unafraid of a juicy, enjoyable plot, and the result is a heartfelt mystery that's as sad as it is nerve-wracking.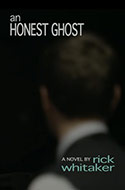 Whitaker ends the first chapter of this remarkable book with a line from Christopher Priest: "This is my own story, told in different voices." An apt introduction given that the author constructs his hypnotic autobiographical novel entirely of quotations drawn from more than 500 volumes, all in his personal library. Indeed, though Ghost is a story with characters and plot, it's also the memoir of an impenitent bibliophile, his visions of unexpected fatherhood and domestic life ineluctably bound up in well-worn bindings. But you don't necessarily need to throw yourself into the literary rabbit-hole mismarked as an appendix of sources to appreciate this book: After all, every writer hosts voices in her head—Whitaker is just being honest about the many haunting his.