Wool, Gathering
How self-pubbed best-seller Hugh Howey overturned the author-reader relationship—and wrote the next great sci-fi saga.
The disenfranchisement of silo residents contrasts interestingly with the way the stories themselves invert the traditional power dynamic between author and fan. By reaching out to Howey and leaving reviews that asked for more, fans helped conjure the fictional world that has come to mean so much to them. And through the power of self-publishing and social media, Howey converted interest in the first story into dedicated fandom and hundreds of thousands of e-book sales. By publishing Wool serially, he was able to deliver stories quickly, building readership, excitement, and Amazon reviews that often resulted in Wool stories occupying multiple slots on the same Amazon best-seller lists. He has extensively blogged about his progress, posted videos on his website, and responded personally to his readers via email, social media, and meetups. He hid his phone number on the cover of one of his self-published print editions as an Easter egg to fans, and he's taken the time to have phone conversations with fans that have called him. He's even sprinkled a few references to specific fans in his more recent stories, including a mention of the navy ship USS The Sullivans, whose crew—living themselves in something of a "silo at sea"—wrote to him about how much they loved Wool.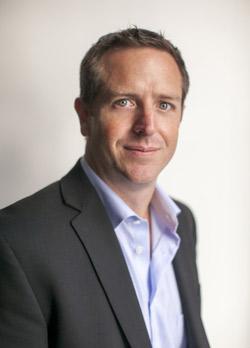 Most intriguingly, Howey has encouraged readers who want to develop their own Wool stories to self-publish and sell their works. In an interview, I asked Howey about why he's not just encouraging fan fiction but actually endorsing it. "There's room for readers to become writers and play in this world," he said. "I view fan fiction as the opportunity to teach readers how much joy there is in creating worlds instead of just living in them." Right now—much to Simon and Schuster's chagrin, one has to imagine—the first two of what are sure to be many Wool-related fan fiction stories are available for sale on Amazon.
But Howey is making some changes with Dust, the Wool sequel he's currently writing. First, it likely won't be a serial. "I think I'm going to write it as a single work," said Howey. "In fairness to the reader, I think it's going to be nice to give them the entire work so they don't have to wait in between pieces." The sequel also promises to be darker than Wool: "At what point does an uprising cause more harm than an evil totalitarian regime?" asked Howey. "That's not a fun question to ask, because we're used to telling stories where we overthrow the bad guys and everyone lives happily ever after."
Will fans tolerate a Juliette who does as much harm as good? Will fans tolerate a Howey who does not solicit feedback and encouragement as he creates the next (and final, he says) installment of their favorite series? Perhaps not, and it's fascinating that Howey's planning on exercising his authorial power without necessarily seeking buy-in from readers. It's a little bit more silo-like than what he's done in the past.
"That's a challenge," Howey noted. But he promised an apology to readers at the end, and an opportunity that will continue his stories' reimagining of the author/reader relationship: "Like, 'Thank you for suffering through all of this; here's a glimmer of hope. Now go write some fan fiction and tell me what happens next.' "
Wool by Hugh Howey. Simon and Schuster.