Endless Run
Romance in a hail of bullets.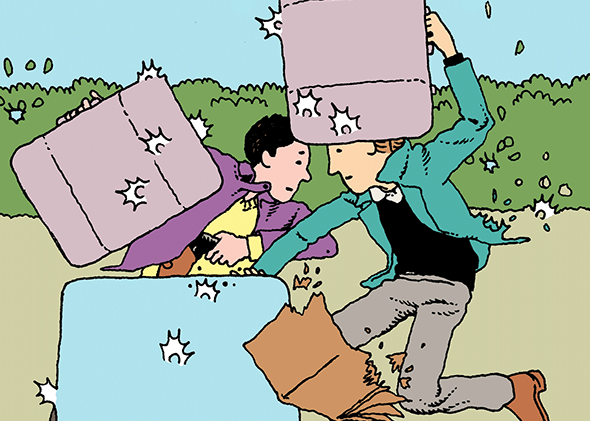 This week's action-packed comic is a romantic thriller with a noir edge. There are bullets, a bar fight, a breakup, and even an existential crisis—not bad for 12 panels! If you've never read Joe Lambert's work, you're in for a treat. Joe is an exceptionally talented cartoonist whose books include I Will Bite You and Annie Sullivan and the Trials of Helen Keller.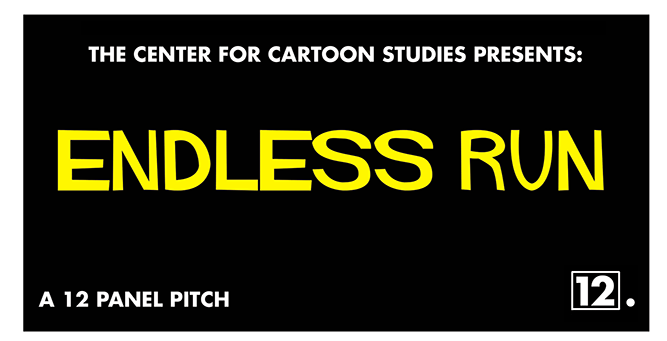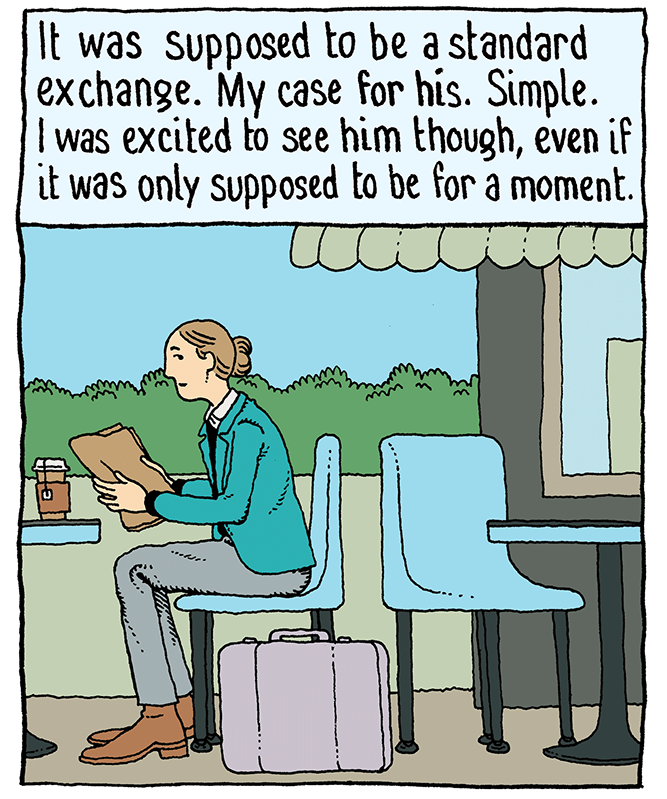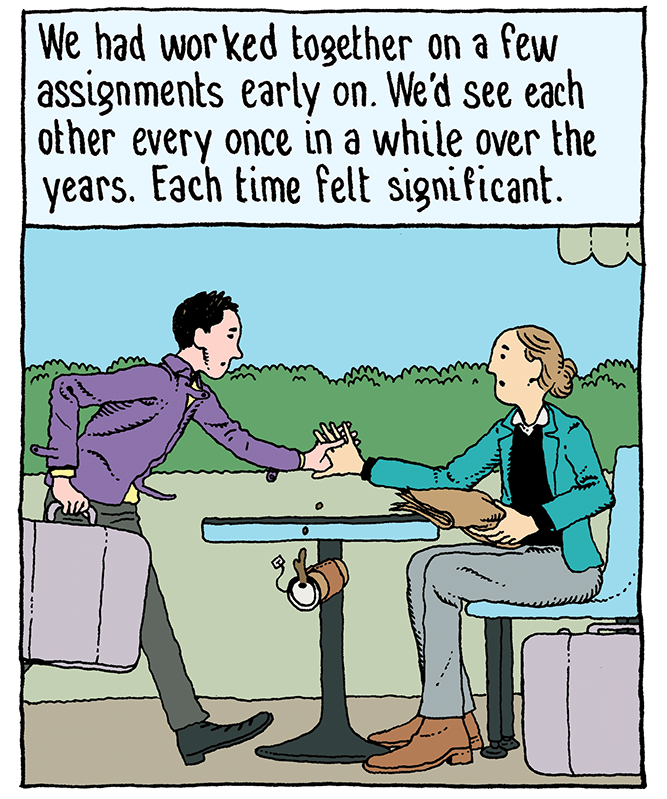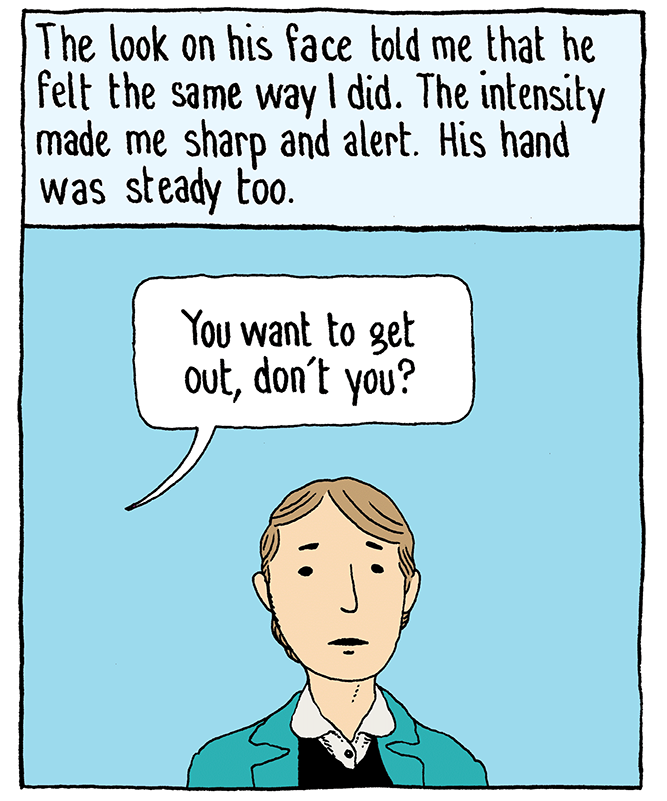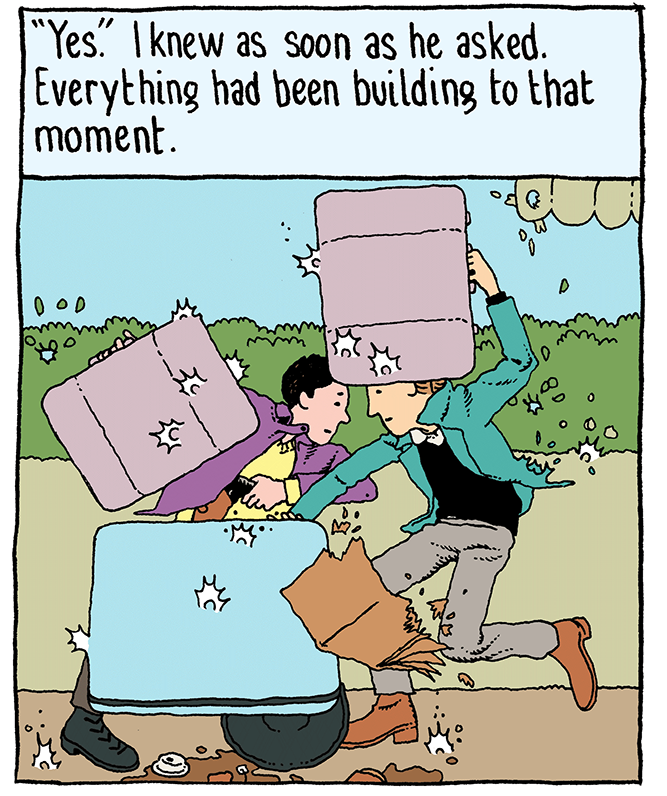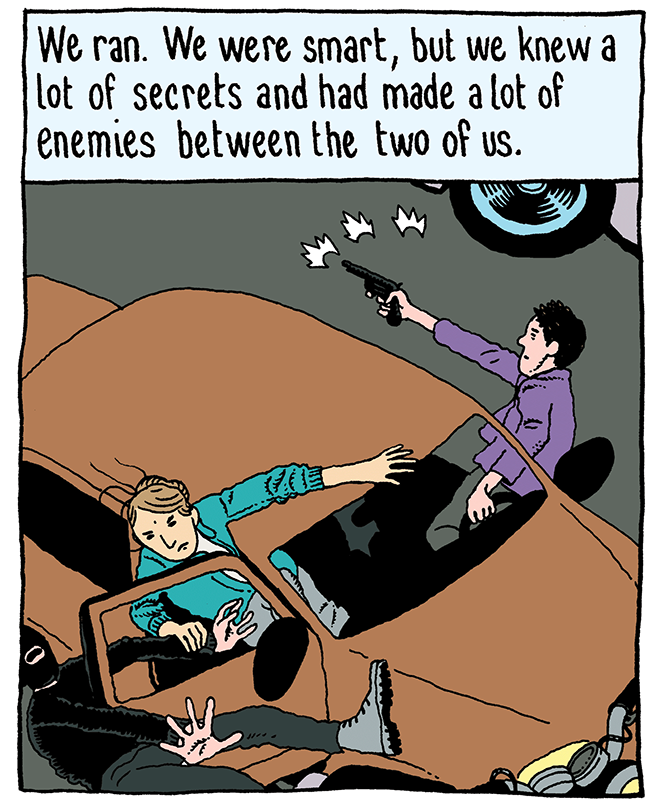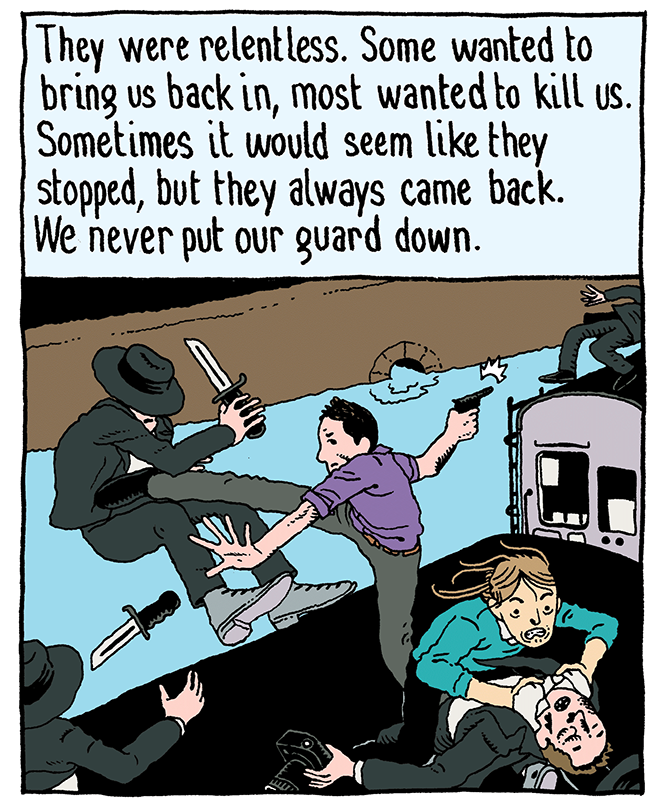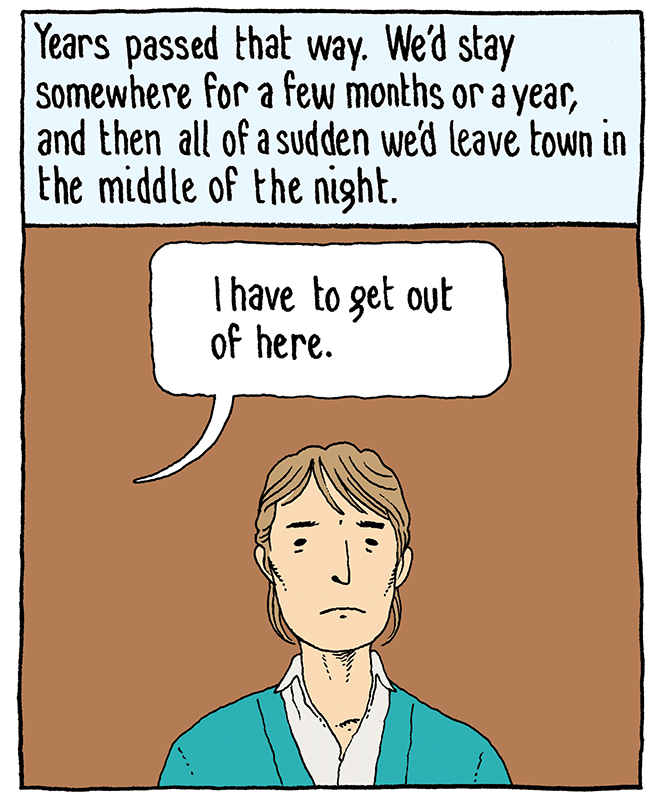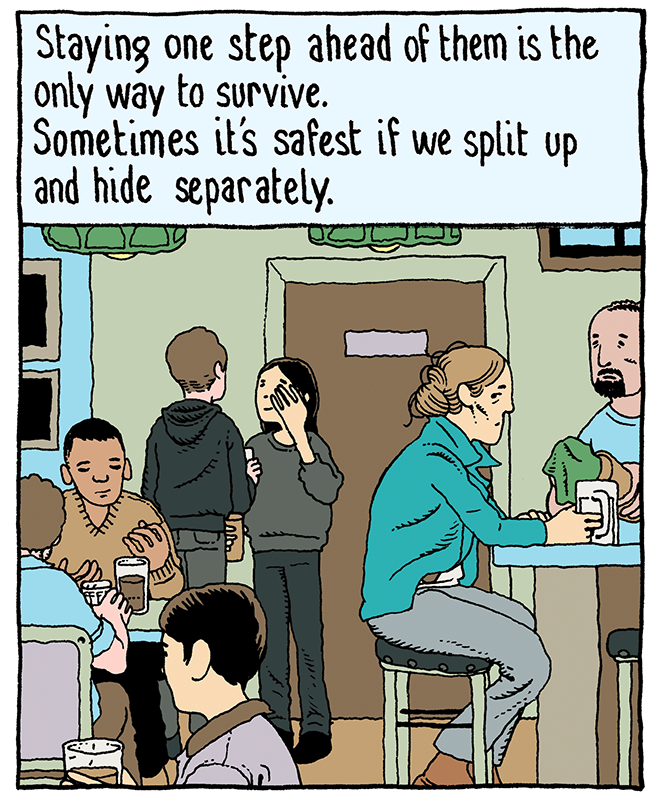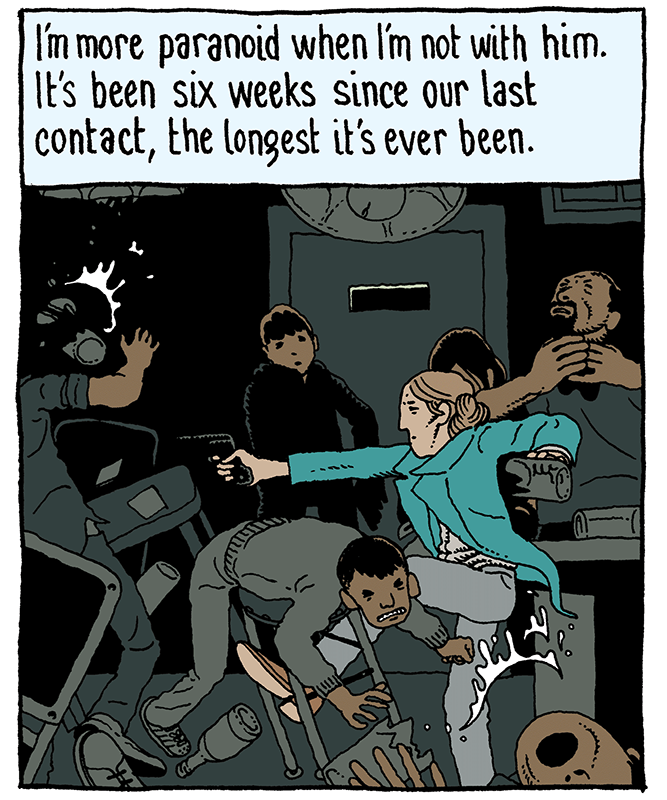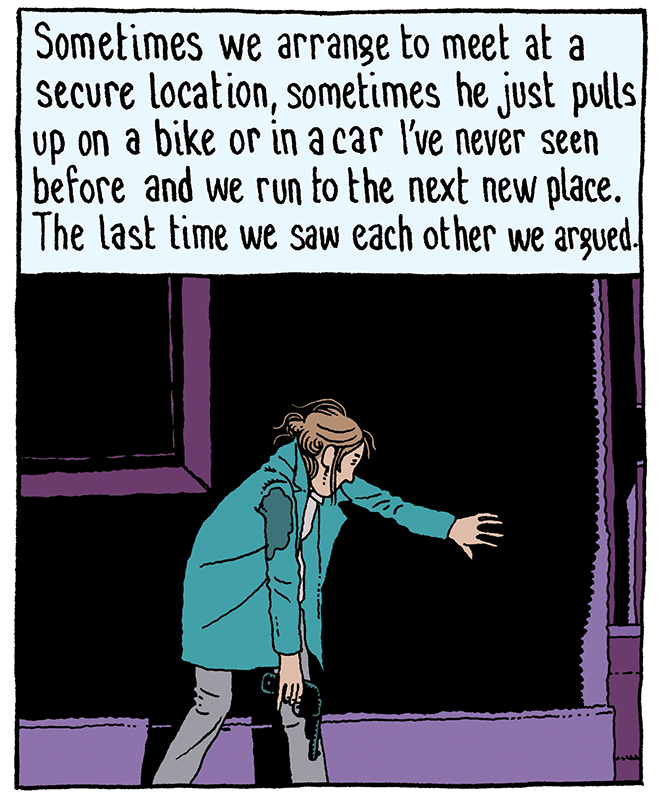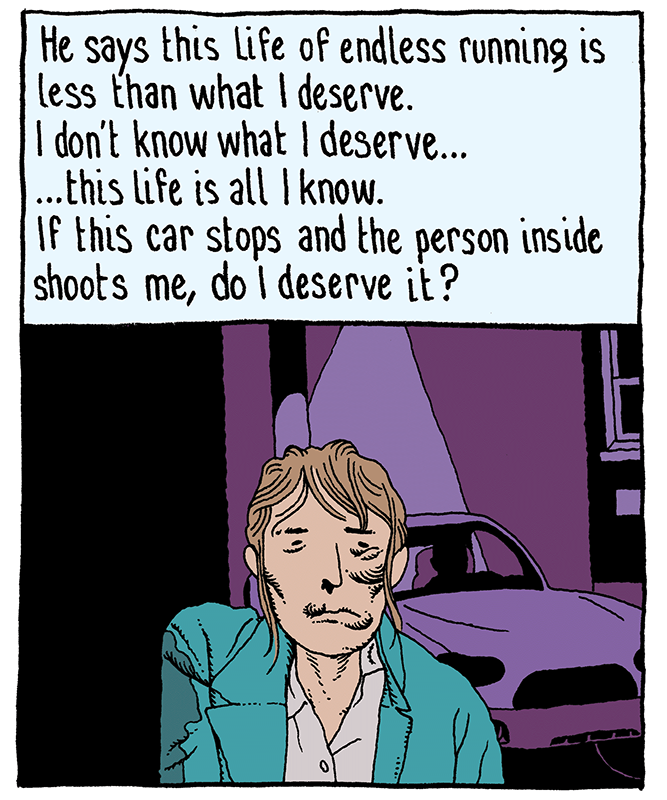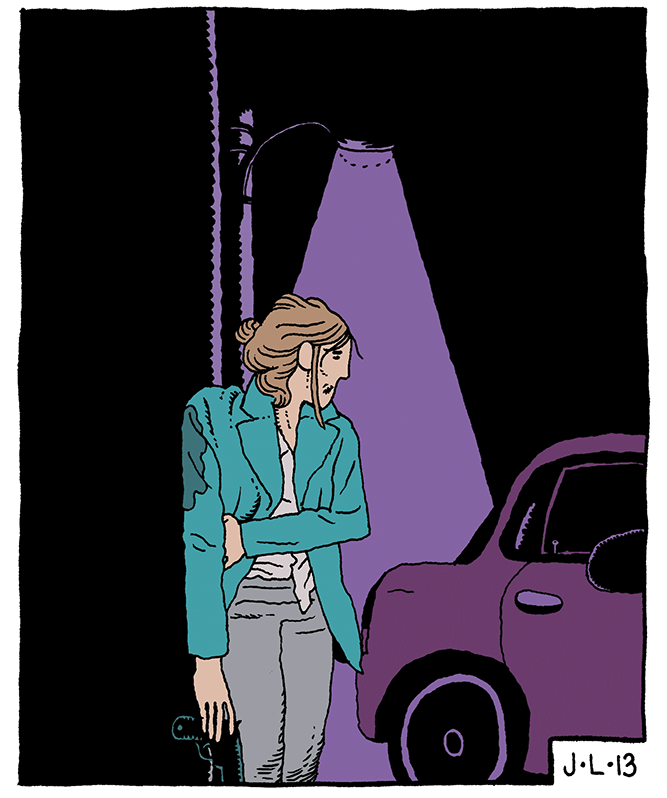 TODAY IN SLATE
Politics
Talking White
Black people's disdain for "proper English" and academic achievement is a myth.
Operation Backbone
How White Boy Rick, a legendary Detroit cocaine dealer, helped the FBI uncover brazen police corruption.