Vampires vs. Zombies
In a war between the two, which side should mankind side with?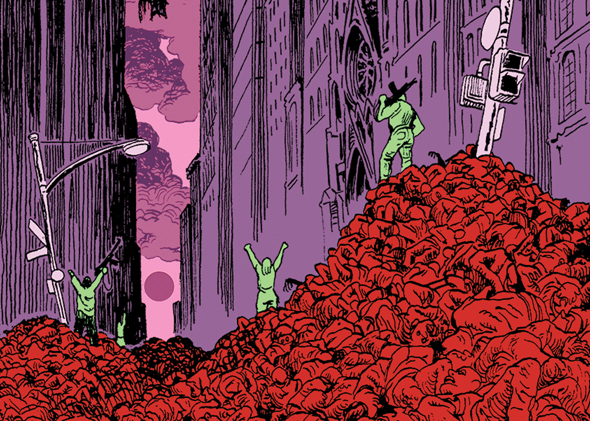 Can you imagine Steven Spielberg telling moviegoers that if they don't like his film, they should go ahead and try writing one themselves—and he'll film it? Here at 12 Panel Pitch, that's exactly what we are doing. So, to Slate commenter "MessyONE," who found Spy Mice "lame," and to "wise-willow," who pronounced Lost and Found a "shitty, cliché rom-com," I say: It's time to put up or shut up! The 10th and final installment of 12 Panel Pitch will be a script written by a Slate reader. The great Jim Rugg will draw it. The submission deadline is Dec. 13. Details are here. The gauntlet has been thrown.
This week's feature, Vampires vs. Zombies, is drawn by Connor Willumsen, one of the great young cartoonists working today, and written by 12 Panel Pitch's very own Sasha Steinberg. Video game is certain to follow. Enjoy!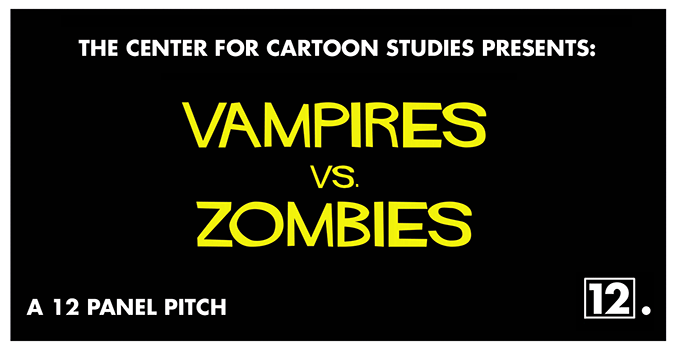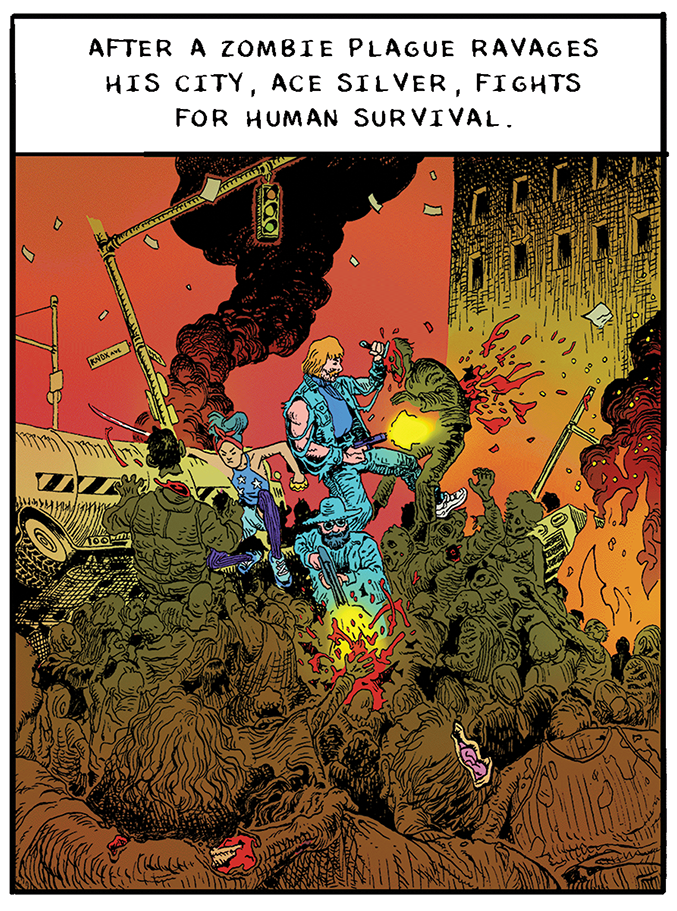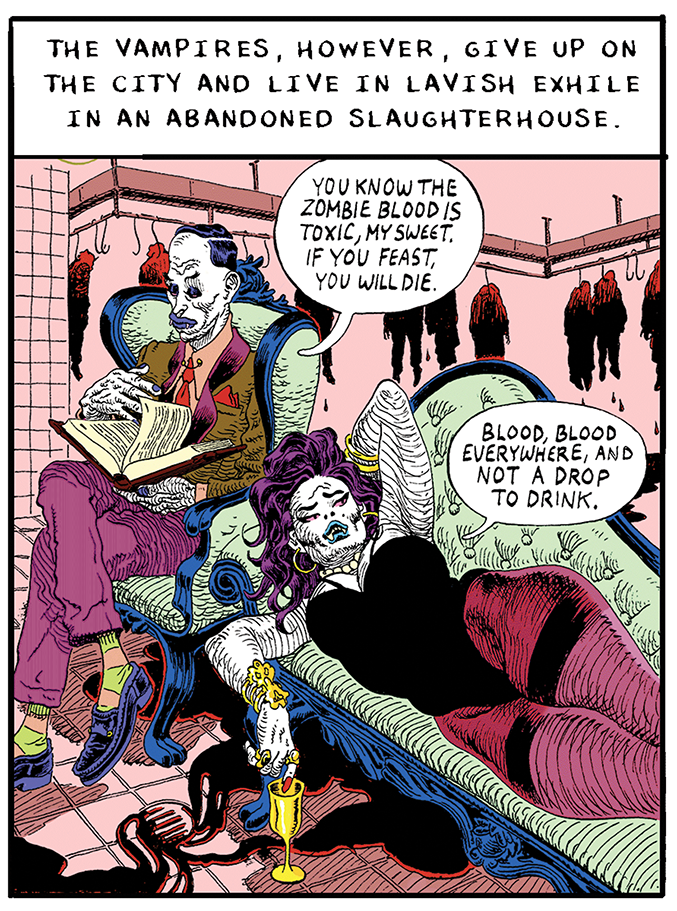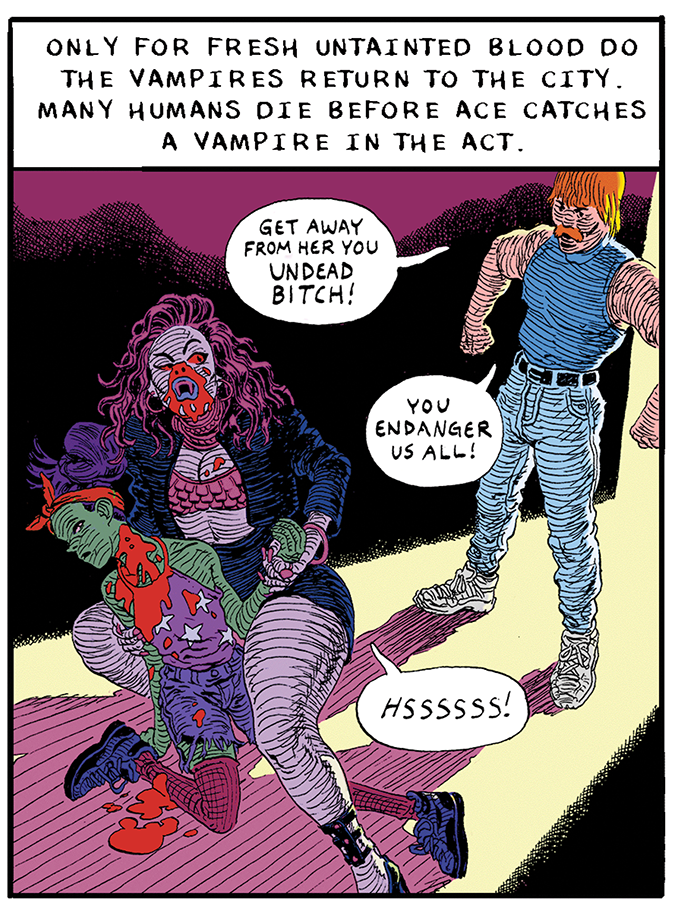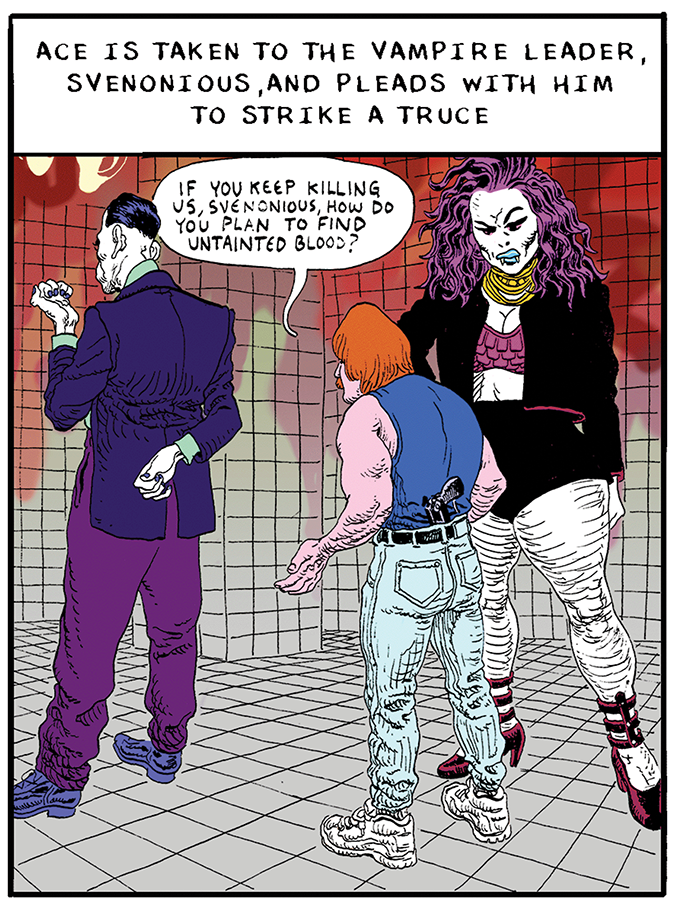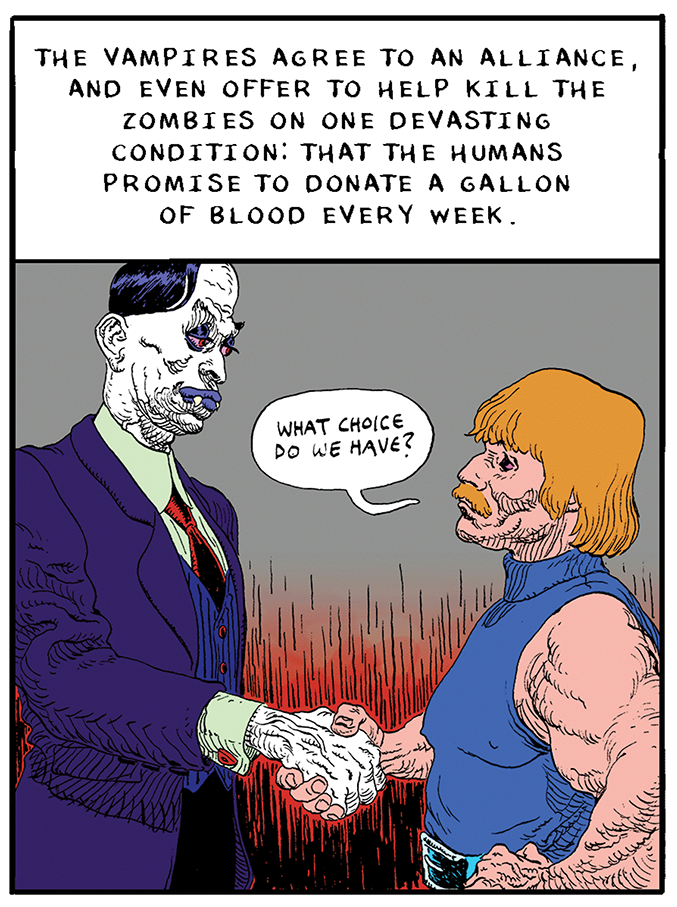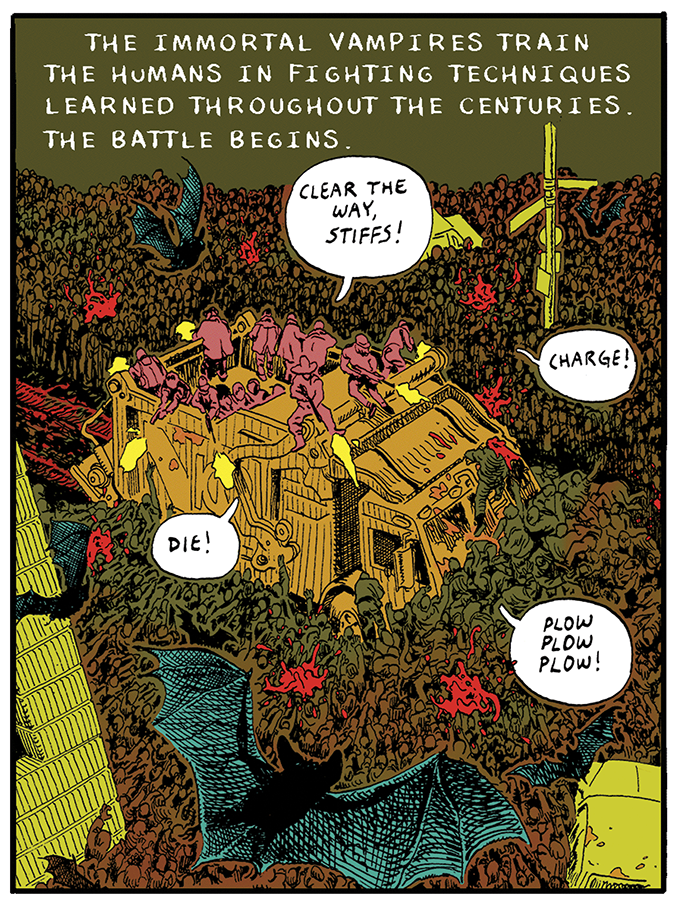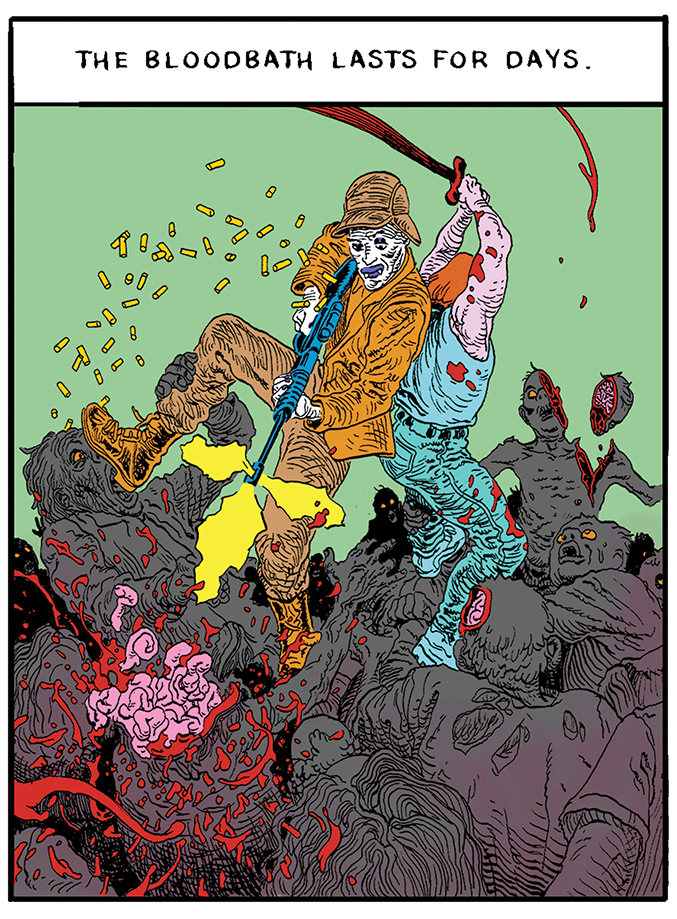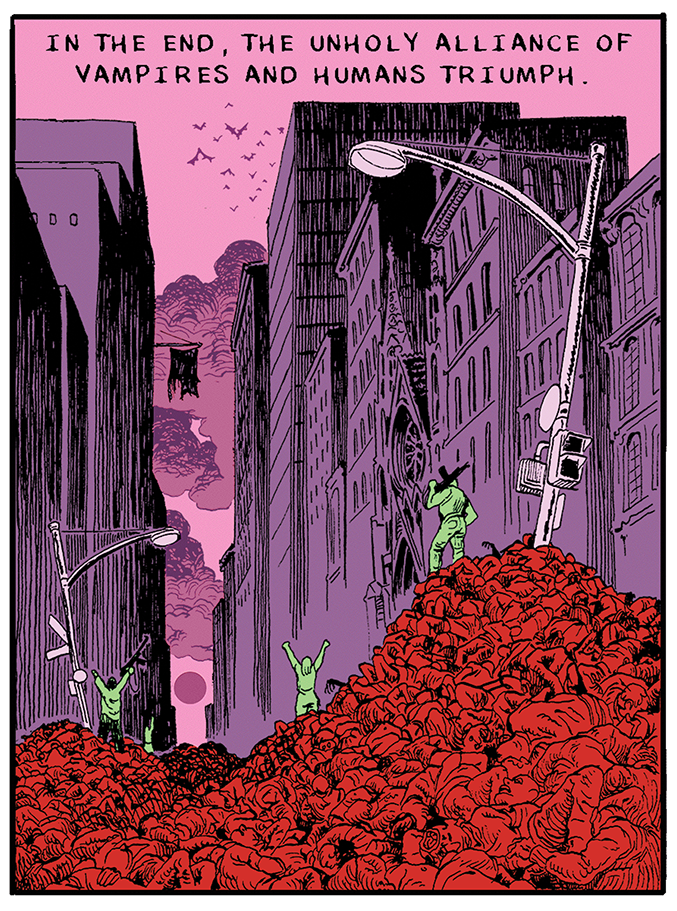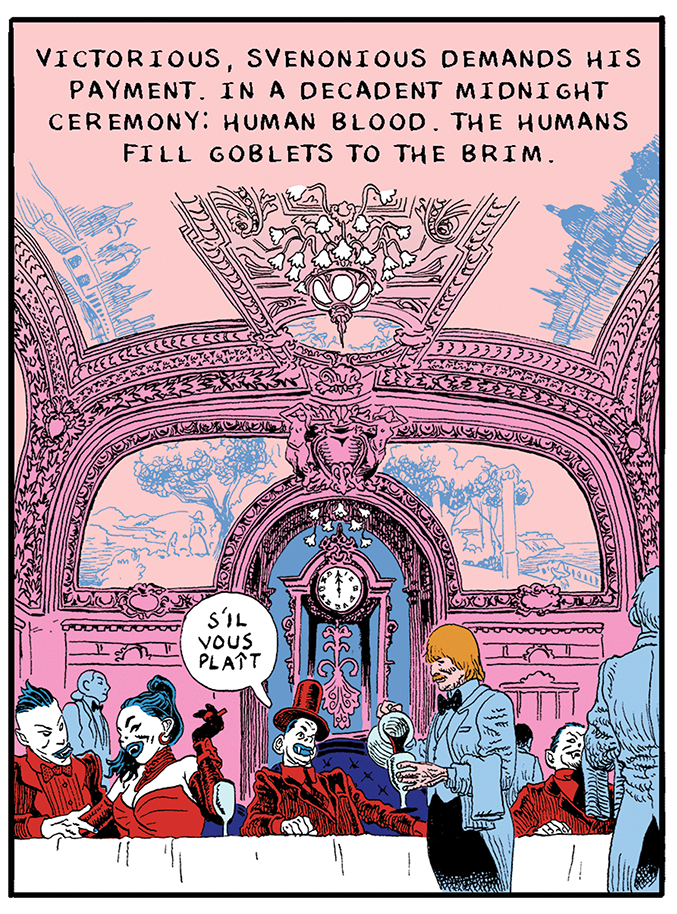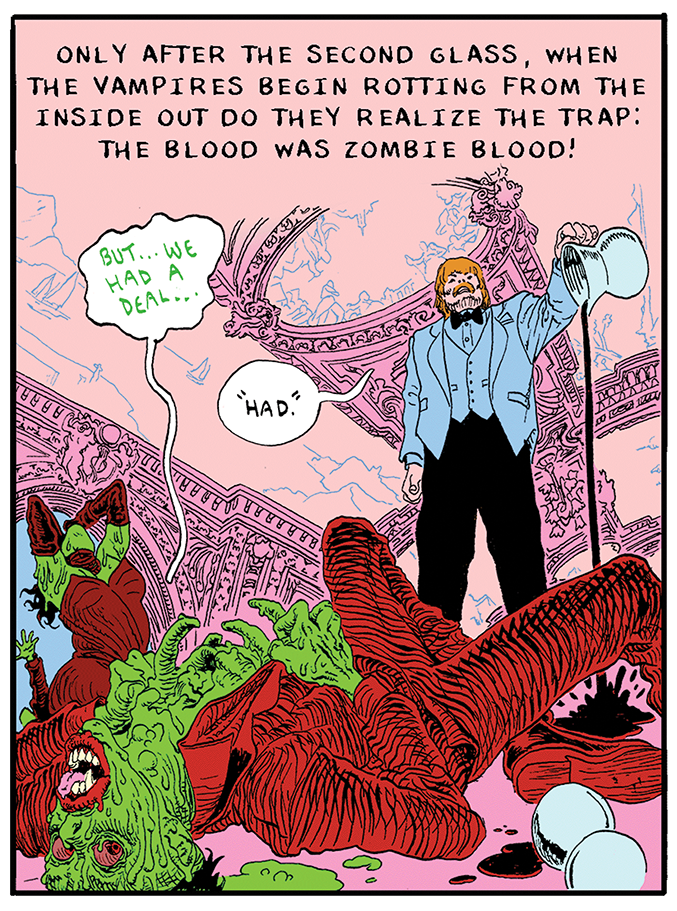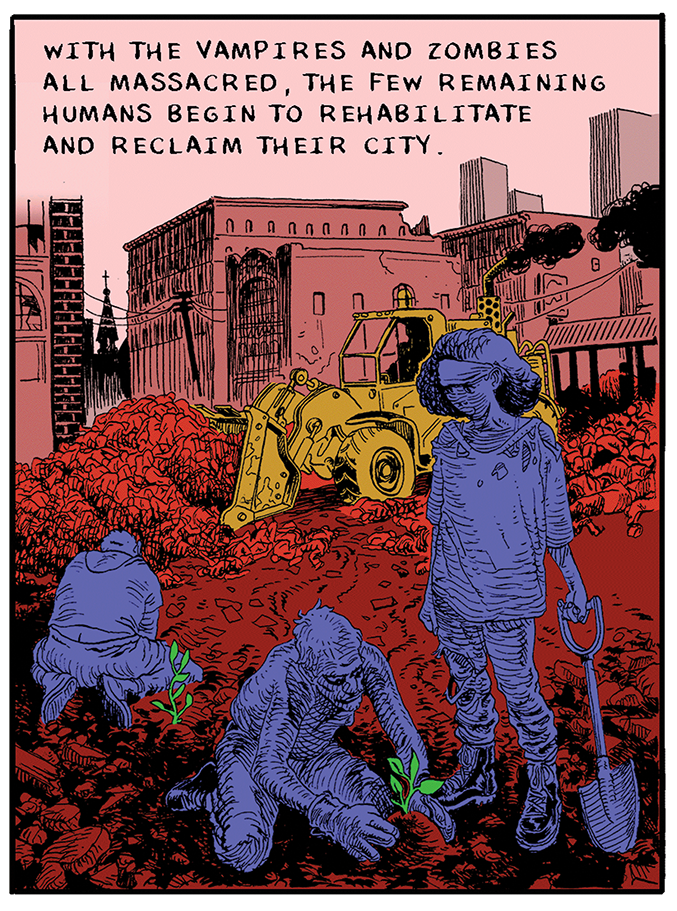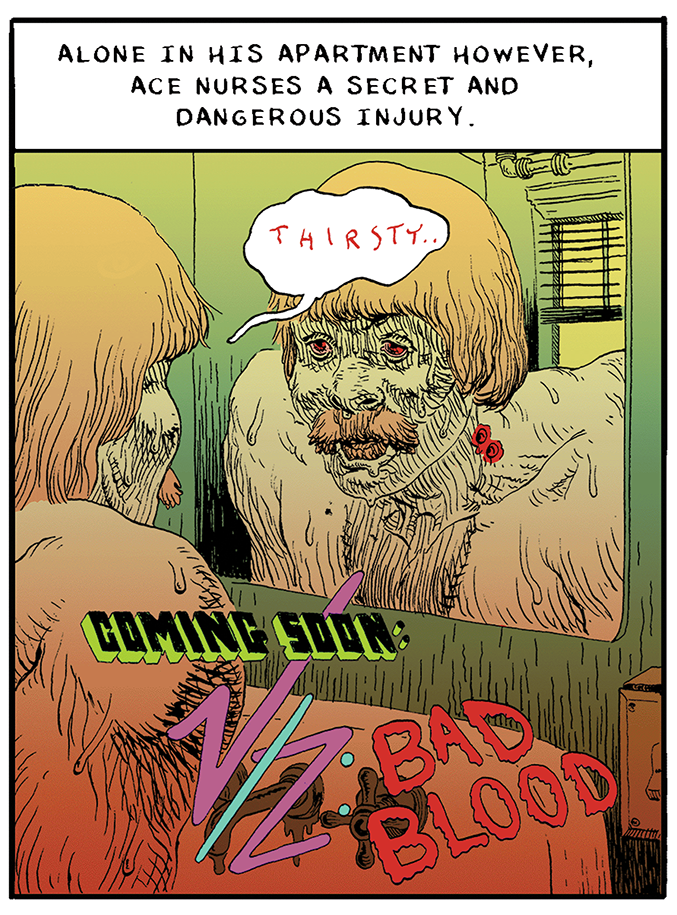 TODAY IN SLATE
Politics
Blacks Don't Have a Corporal Punishment Problem
Americans do. But when blacks exhibit the same behaviors as others, it becomes part of a greater black pathology.
Lifetime Didn't Think the Steubenville Rape Case Was Dramatic Enough
So they added a little self-immolation.