Good News for Kanye West: California Bans Paparazzi Use of Drones to Spy on Celeb Homes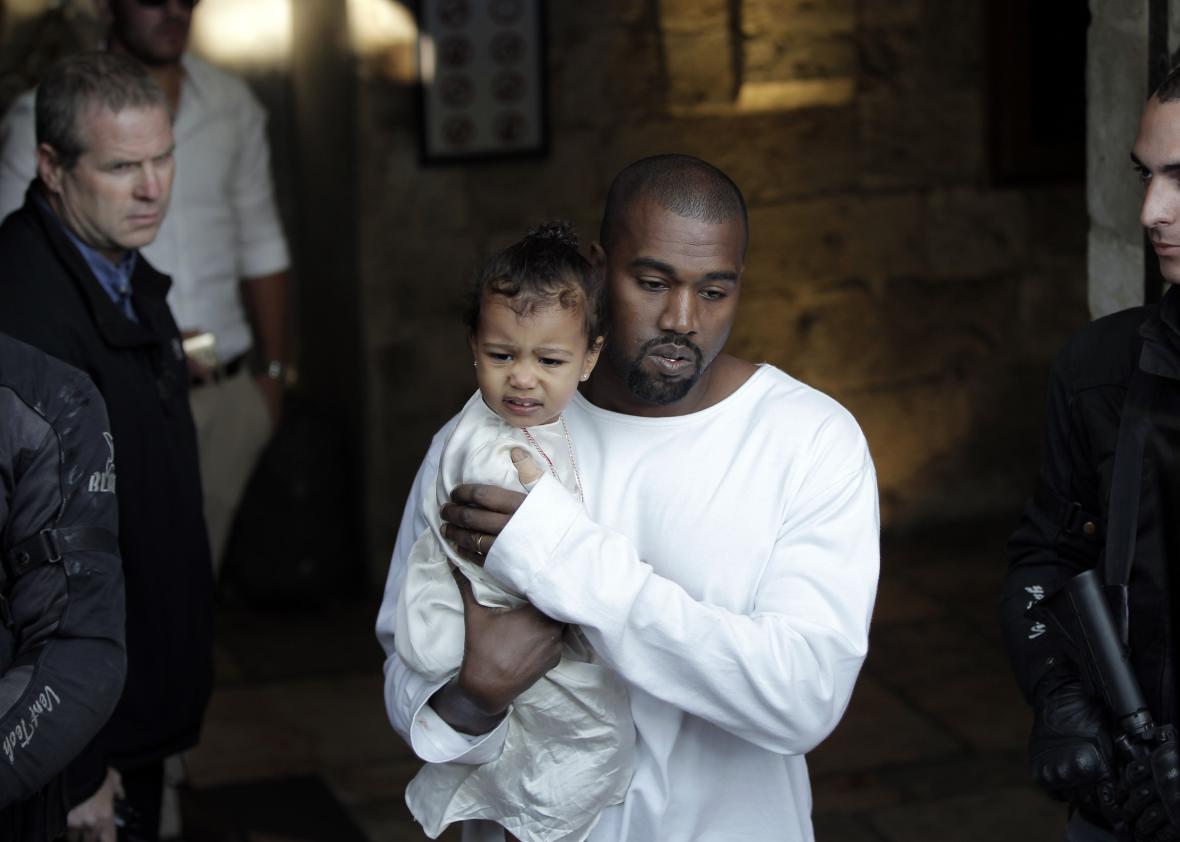 In 2014, Kanye West made headlines when he said that he feared being accidentally electrocuted by an out-of-control drone. (Celebrities! They're just like us!) In a deposition that was later made public by the gossip site TMZ, West implied that his family was regularly stalked by camera-equipped drones and that he worried that an incompetent paparazzo might one day lose control of his drone and cause grievous injury to West and his loved ones. "Wouldn't you like to just teach your daughter how to swim without a drone flying?" West asked. "What happens if a drone falls right next to her? Would it electrocute her?"
West might not know much about how electrocution works, but his fear of being beset by unscrupulous photographers and their airborne robo-cameras is real. Paparazzi have been among the earliest adopters of drone technology, and the appeal of the gadgets is obvious: Why hide in a tree with a telephoto lens to catch Jessica Lange sunbathing in her backyard when you can send a drone to do your dirty work for you?
Golden State lawmakers have long been sympathetic to celebrities' complaints about overzealous paparazzi. Their complaints and fears about drone photography were apparently loud enough to catch the ear of California Gov. Jerry Brown, the man who never met an anti-drone bill that he didn't want to veto. On Tuesday, Brown signed into law AB 856, a bill to prevent paparazzi from using camera-equipped drones to photograph unsuspecting celebrities in their own backyards. Brown's signature on the bill came mere days after he vetoed three bills that would have prohibited Californians from flying their drones in and around prisons, public schools, and emergency-response operations.
The legislative optics at work here do seem a bit weird. At first glance, it looks like Brown is saying that it's not a huge problem when drones bother a firefighter who is attempting to extinguish a deadly wildfire, but it is a problem when a drone bothers Kim Kardashian's husband. But, as usual, what's good for Hollywood celebrities is also good for the rest of us. The new Kanye West Law, as I intend to call it, stipulates that violating the airspace above private property to photograph or record a private citizen below qualifies as trespassing. This clarification benefits all Californians, not just celebrities. Now, you don't have to resort to shotgun diplomacy when your neighbor sends his drone over your backyard to peek at what you're cooking on the grill. You can just call the cops and cite Section 1708.8 of the state's civil code. Everybody wins under AB 856, even if celebrity sunbathers are claiming a disproportionate share of the victory celebration.
The urge to prevent drone-related airborne photography was underpinned another bill Brown vetoed in September, which would have prevented people from flying drones at low altitudes over private property without permission. That particular bill was fairly expansive, which was one reason why it met Brown's displeasure. When he vetoed the three drone bills last weekend, Brown explained that he did so because the measures added new crimes to the state's already-convoluted code of laws.
The new Kanye West Law differs from its predecessors in that it doesn't create a new crime—it merely clarifies the verbiage of an existing privacy law. The bill was more deftly conceived than its failed brethren, in other words, and that seems to be a big reason why Brown signed it. There are lessons here for lawmakers who are mulling drone-control bills of their own. Don't try to do too much with your bill, and don't legislate under the delusion that your bill will be the last word on the topic. Be specific in your ambitions, be concise in your solutions—and try to get the Kardashian family on your side.
This article is part of a Future Tense series on the future of drones and is part of a larger project, supported by a grant from Omidyar Network and Humanity United, that includes a drone primer from New America
Future Tense is a partnership of Slate, New America, and Arizona State University.