The Sochi Games Are Already the Craziest in Recent Memory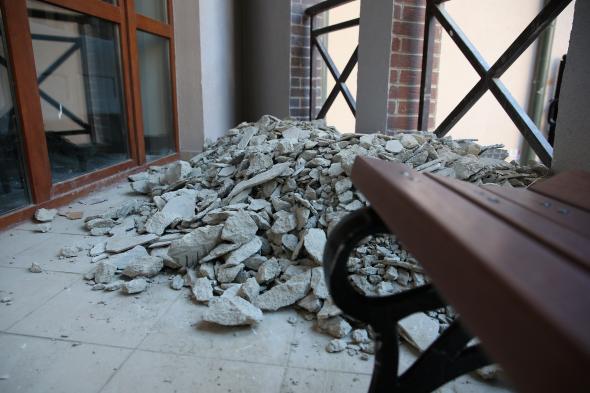 Hi, everyone! Justin Peters here, Slate's intrepid crime correspondent and resident Olympics fanatic. For two and a half magical weeks in 2012, I blogged the London Games for Slate, during which time I rated Olympic jerks, profiled archery announcers, and praised aging Bulgarian Ninja Warriors, among other things. Now, for the second Games in a row, I'll be helming the Five-Ring Circus blog until the curtain has closed on Sochi 2014 and the city is handed back over to its feral dog overlords. With the help of the rest of the Slate staff and other contributors, Five Ring Circus will bring you wall-to-wall coverage of what promises to be the weirdest Olympics in recent memory.
To outsiders, Russia can be disorienting even under the best circumstances. Sochi 2014 is Russia under the worst circumstances. The city is a summer resort destination that has been expensively—and ineptly—transformed into a weird Potemkin village of a Winter Olympics venue. Though Russia has spent an estimated $51 billion on getting Sochi ready for the Games, much of that money seems to have gone straight into corrupt executives' pockets, with little left over to spend on, say, functional doorknobs and shower curtains. Sochi is not at all ready for prime time, and the Western reporters streaming into the city have been documenting their discombobulation with a series of incredulous tweets on everything from their unfinished, oddly decorated hotel rooms:
To the terrifying tap water spewing from their faucets:

To the unfamiliar toilet etiquette:
To the early-morning Cossack choirs blithely disturbing reporters' sleep:
Tweets like these are hilarious, sure. But they also present a counternarrative to the tired old official Olympics storylines of sportsmanship, cooperation, and the virtues of semi-amateur athletics. Every Olympics is a disaster in its own way. Sochi's dysfunction is so evident that reporters can't avoid commenting on it—and, hopefully, eventually tracing that dysfunction back to the official corruption from which it stems. This will be the most interesting story of the Sochi Games: the ways in which reality subverts official cliché.
In the weeks to come, I'll be watching as many Olympic events as possible and providing quick reactions to whatever catches my wandering eye. I'll be reviving some popular features, like the Olympics Jerk Watch. And I'll be reporting on the debut of such exciting new events as slopestyle snowboarding, team figure skating, and two-man defecation. But I'll also be paying close attention to the broader story of Sochi, the City That Couldn't. Feel free to send me tips, thoughts, questions, or hate mail at justintrevett@fastmail.fm.