Spoiler Special: Django Unchained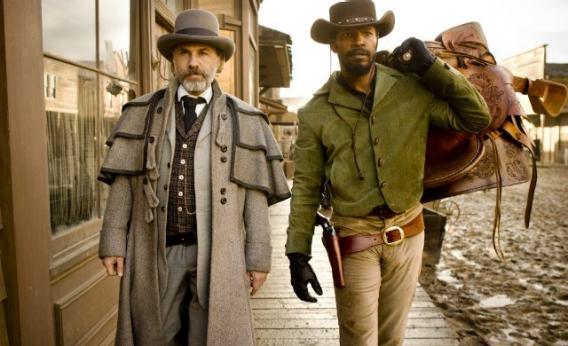 Slate is now posting its Spoiler Special podcasts—in which Dana Stevens talks in detail about new and forthcoming movies with a guest—here on Brow Beat. You can listen to past Spoiler Specials here, and you can also subscribe to the podcast on iTunes.
For the latest podcast, Dana Stevens and Tanner Colby discuss Django Unchained, Quentin Tarantino's slave revenge story set in the Old West, which stars Jamie Foxx and Christoph Waltz. The movie has not hit theaters yet, so if you do not want to know what happens before you see it, flag this post and podcast for a future visit. (And if you do want to know what happens, you can also read the script online.) Dana Stevens' review of the movie will be published on Slate next week.
The audio for the podcast is below. Spoilers ahead!