Getting In
A podcast about the college admissions process.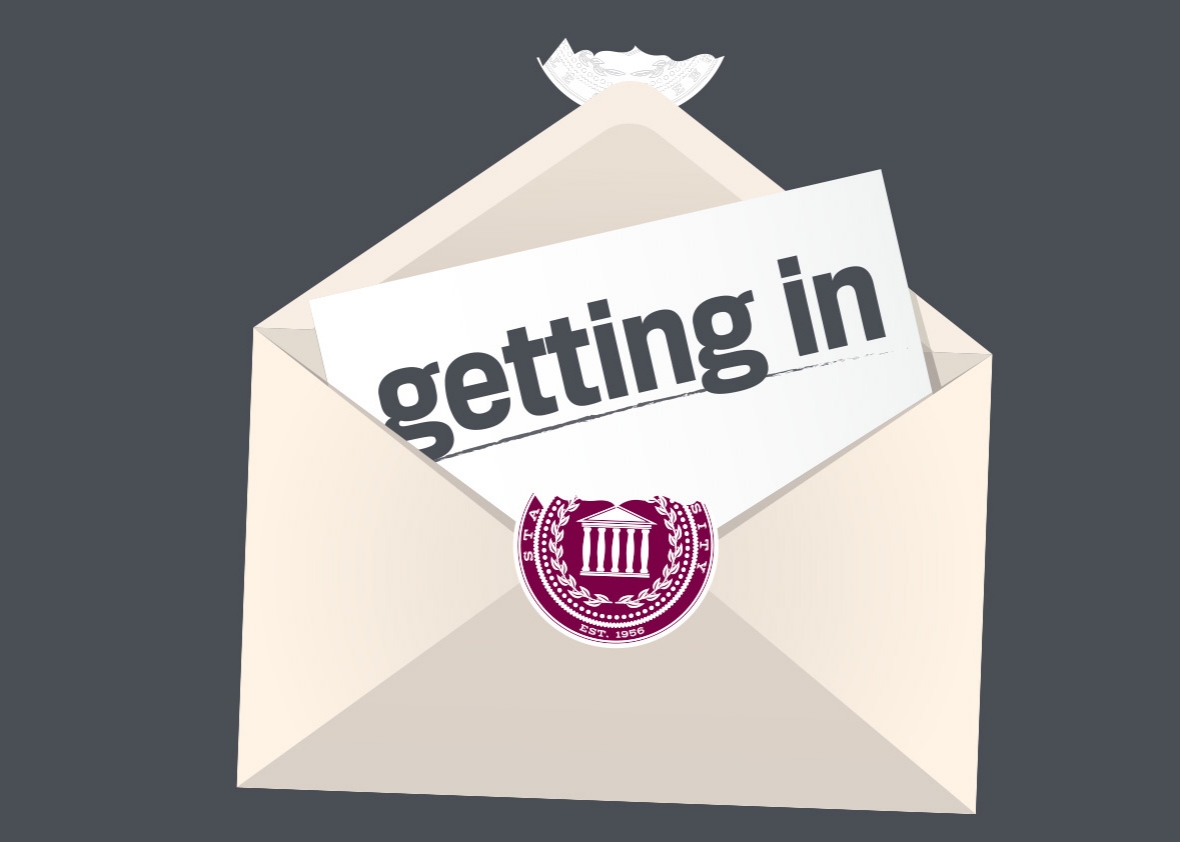 Listen to episodes of Getting In with the audio player below:
For millions of American teenagers and their parents, adolescence is increasingly defined by one all-consuming goal: getting into the right college.
Getting In is a real-time podcast following a diverse group of New York–area high school seniors through the exhilarating and harrowing process of applying to college. Over the next school year, the show will chronicle all the important steps along the way, from applications to (we hope) acceptances.
It's hosted by Julie Lythcott-Haims, the former dean of freshmen at Stanford University and author of How to Raise an Adult.
Check out the first episode here.
Meet the host, experts, and students of Getting In here.

The Back Story, by Andy Bowers, Slate/Panoply's Chief Content Officer
I realized there was something wrong with me when I noticed myself scrutinizing the extracurricular activities of my daughter's friends, and wondering how they'd look on a college résumé. How would Model U.N. stack up against Mandarin? Would playing a violin or a lute stand out more? What about foreign service trips vs. summer "nerd camp" vs. Indian cooking classes? Archery, fencing, or diving—which would be more likely to catch the admissions officer's eye?
We were talking about a bunch of seventh-graders.
I'd been infected with the pandemic afflicting many American parents (and many non-Americans as well): the obsession with getting our kids into the "right" colleges. It hits different parents at different times—in certain upscale enclaves, it's received wisdom that your child's university fate is sealed by what preschool she gets into—but it's spreading. And the sickness is nourished by the annual release of U.S. News and World Report's Best Colleges rankings. (This year's just came out Wednesday—spoiler alert: Princeton, Harvard, and Yale are the top three.)
This academic equivalent of the Sports Illustrated swimsuit issue has been widely assailed as meaningless and misleading by high schools, parents, and colleges themselves, even though some have reportedly gone to extreme lengths to improve their own rankings. Whether U.S. News's data tell us anything useful at all about the relative merits of these schools, they certainly don't tell us which ones would help our own children thrive. Yet in today's data-driven world, a number—however it's determined—can overshadow what our own eyes and instincts tell us.
We decided to launch a podcast series about the college admissions process to help students and parents understand, and cope with, this national anxiety disorder. Getting In will follow a group of New York–area high school seniors through their own college-admissions journeys and try to give them and their parents practical advice and real-world wisdom about the process. The series, which will run through the end of the school year, will connect these families (and the podcast audience) with a stellar group of former college admissions officers and high school guidance counselors who know the application game from the inside.
In conversations with the students and their families over the summer, we kept hearing the same questions: What are colleges looking for? How can I tell them what's special about me? How can our family manage the stress of a perplexing and expensive process? And how will we pay for college?
After talking with our counselors and the students themselves while preparing this series, I at least am feeling more relaxed about my own family's impending journey into the world of dueling GPAs, personal essays, and standardized tests. And I swear this is the last year I'm going to look at that U.S. News chart.
Meet the Host: Julie Lythcott-Haims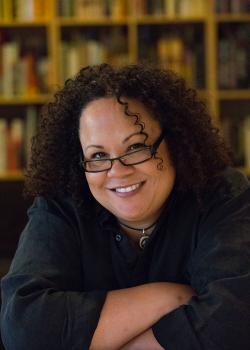 I am deeply interested in humans—all of us—living lives of meaning and purpose, which requires figuring out what we're good at and what we love and being the best version of that self we can be. So I'm interested in what gets in the way of that. I wrote How to Raise an Adult because too many adolescents and young adults seem to be on a path of someone else's making, while being subjected to a lot of hovering and lot of help to ensure that particular path is walked, all in furtherance of a very limited and narrow definition of "success." I come at this issue from the dual vantage points of former university dean and parent of two teenagers and with great empathy for humans.
I majored in American studies at Stanford University (1989) and studied law at Harvard (1994). I practiced law in the Bay Area in the 1990s before returning to Stanford to serve in various roles including dean of freshmen, a position I created and held for a decade. In my final three years at Stanford I was associate vice provost for undergraduate education and dean of freshmen and undergraduate advising, and in 2010 I received the university's Lloyd W. Dinkelspiel Award for "creating the atmosphere that defines the undergraduate experience." Since leaving Stanford in 2012 I've been pursuing an MFA at California College of the Arts in San Francisco.
In addition to nonfiction I write creative nonfiction, poetry, short stories, and plays. My work has appeared on TEDx talks and in the Chicago Tribune, Forbes, the New York Times, Slate, Time, and the Huffington Post. I live in the San Francisco Bay Area with my husband, our teenagers, and my mother.
We aren't promising that Getting In will magically make all your anxiety melt away, but we will explain, demystify, and provide companionship through the major milestones of applying to college. Our experts have even agreed to answer your questions along the way.
Find out what happens.
Sign up for the Getting In newsletter and get the latest episode sent to your inbox.