Meet the People of Getting In
The host, experts, and students in the new Panoply podcast.

Getting In is a real-time podcast following a diverse group of New York–area high school seniors through the exhilarating and harrowing process of applying to college. Over the next school year, the show will chronicle all the important steps along the way, from applications to (we hope) acceptances.
Here are the people you'll hear on the podcast.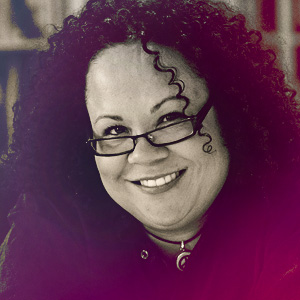 I am deeply interested in humans—all of us—living lives of meaning and purpose, which requires figuring out what we're good at and what we love, and being the best version of that self we can be. So I'm interested in what gets in the way of that. I wrote How to Raise an Adult because too many adolescents and young adults seem to be on a path of someone else's making, while being subjected to a lot of hovering and lot of help to ensure that particular path is walked, all in furtherance of a very limited and narrow definition of "success." I come at this issue from the dual vantage points of former university dean and parent of two teenagers, and with great empathy for humans.
I majored in American studies at Stanford University (1989) and studied law at Harvard (1994). I practiced law in the Bay Area in the 1990s before returning to Stanford to serve in various roles including dean of freshmen, a position I created and held for a decade. In my final three years at Stanford, I was associate vice provost for undergraduate education and dean of freshmen and undergraduate advising, and in 2010 I received the university's Lloyd W. Dinkelspiel Award for "creating the atmosphere that defines the undergraduate experience." Since leaving Stanford in 2012, I've been pursuing an MFA at California College of the Arts in San Francisco.
In addition to nonfiction, I write creative nonfiction, poetry, short stories, and plays. My work has appeared on TEDx talks and in the Chicago Tribune, Forbes, the New York Times, Slate, Time, and the Huffington Post. I live in the San Francisco Bay Area with my husband, our teenagers, and my mother.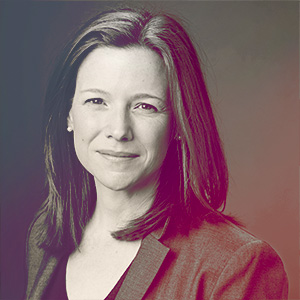 Amy Young began her career in college admissions working at her alma matter, Reed College, in Portland, Oregon, as an assistant dean of admissions. Since then she has spent more than 10 years working in college admissions and college counseling, with multiple hiatuses to pursue graduate work in Middle Eastern history. She is founding director of college counseling at the New York City campus of Avenues: The World School, which opened in 2012 and welcomes it first graduating class this year. Amy has been influential in school design and in developing a college counseling program that integrates with Avenues' collaborative, project-based curriculum.
Amy received a B.A. in history at Reed College and an M.A. in Middle Eastern studies at Harvard University, where she also did work in history and Middle Eastern studies at the doctoral level. Along the way, she studied Arabic at Hebrew University and the University of Chicago, as well as at Middlebury College's Summer Language Schools. Prior to joining Avenues, she was associate director of college counseling at Riverdale Country School in the Bronx and worked as a college counselor and history teacher at the Severn School in Severna Park, Maryland.
When asked what draws her to college counseling, Amy replied, "I genuinely enjoy working with teenagers. I believe the college process has a great deal of educational value for students who engage in it thoughtfully and remain open to taking risks and learning something about themselves." Outside of work, Amy enjoys spending time with her husband and her 3-year-old-son. She also enjoys cooking her two favorite cuisines—Persian and Moroccan—and "spends too much time listening to podcasts."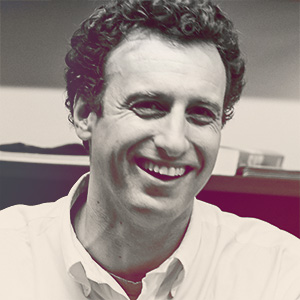 Joshua Steckel has been working as a teacher and school counselor in New York City public and private schools since 2000. Josh is currently the college counselor at the Brooklyn School for Collaborative Studies, a small, progressive public school serving students grades 6 through 12. Brooklyn Collaborative is a member of the NYC Outward Bound Schools network.
Josh's writing and work on college access have been featured by the New York Times, the Atlantic, the Chronicle of Higher Education, Al Jazeera America, Washington Monthly, the New York Daily News, the American Prospect, the Hechinger Report, PBS NewsHour, and NPR. Josh was selected as a thought-leader for the White House's Reach Higher initiative, and is a board member of Let's Get Ready and College Access: Research and Action, two nonprofits dedicated to increasing opportunity in higher education.
Josh and his wife, Beth Zasloff, co-wrote the award-winning book Hold Fast to Dreams, a narrative nonfiction account of the lives of 10 New York City public school students told over six years, as they work to make it to and through college. Through their stories, the book offers an up-close look at what it's like to be a low-income student trying to make good on the promise of opportunity through education in America. The paperback edition of Hold Fast to Dreams will be released in December 2015.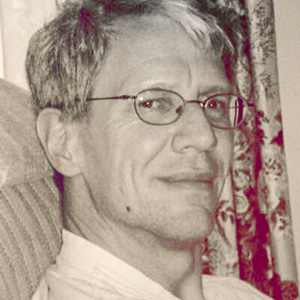 Josh earned his bachelor's degree in English from Duke University. He was an Andrew W. Mellon Fellow at Johns Hopkins University, where he earned his master's degree in English. He currently serves on the advisory board for school counseling at Hunter College, where he earned his master's in education.
Josh lives in Brooklyn with Beth, and their three children.
After 28 years serving in the Office of Admission at the University of Virginia, Parke Muth now offers his expertise as a full-time consultant. He works with companies, schools, families, and students. While at Virginia, he led several successful programs and served as an associate dean as well as director of publications, director of marketing, director of selection and recruitment of honors scholars, director of application assessment training, and director of international admission.
Parke also served for more than 20 years as a member of the Jefferson Scholars selection committee at the University of Virginia. This four-year, full scholarship is among the most elite programs in the U.S. Selection is based on students' qualities of scholarship, leadership, and citizenship. Parke has also served on the selection committee for the Ron Brown Scholars Program, an elite scholars program that provides financial support and leadership training, networking, and career services for underprivileged black students.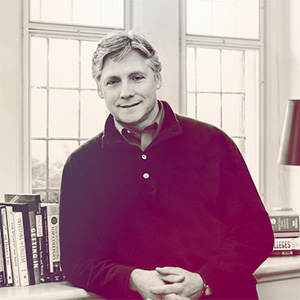 Because of his deep expertise in admissions recruitment, enrollment, and continuous reputation and process improvement for higher education institutions, Parke is a highly sought industry speaker frequently called upon by the College Board, the Overseas Association of Admission Counselors, the National Association of Admission Counseling, and the National Association of Foreign Student Advisors. His recognized thought leadership has also led him to be interviewed and profiled by the New York Times, the Washington Post, Forbes, U.S. News & World Report, Bloomberg, the Associated Press, NBC, National Public Radio, and CCTV in China. He has been named a top writer on the popular website Quora in 2014 and 2015. His answers have received more than 1 million views.
Parke holds a Phi Beta Kappa Honors Bachelor in English Literature from the University of Virginia, where he was a student athlete (ACC Scholar Athlete—highest graduating grade point average in the conference), chairman of the University Judiciary Committee, a member of the Omicron Delta Kappa leadership fraternity, and a member of the prestigious Raven Society. He was a Hoyns Fellow in Creative Writing at Virginia and has an MFA in poetry.
Steve brings a wealth of knowledge and expertise at the university level and is a highly regarded leader in U.S. college and university admissions, having served for many years as the director of admission at Princeton University. He spent 24 years at Princeton in senior leadership roles, not only in the Office of Admission but also in the Office of the Executive Vice President, the Office of the Vice President for Campus Life, the Office of Communications, and the Office of Development. Steve has presented at numerous national conferences, including the College Board, the National Association for College Admission Counseling, and the Independent Educational Consultants Association. Prior to Princeton, Steve was a high school teacher and basketball coach in Massachusetts. He is a graduate of Bowdoin College (A.B.) and Harvard University (Ed.M.) and is an active member of his community, having served as chairman of the Board of Trustees at Stuart Country Day School of the Sacred Heart in Princeton, New Jersey. He currently serves on the Board of Advisors for the American Gap Association.
August Graves, 17, is a senior at NEST+M (New Explorations into Science, Technology and Math), a public high school in lower Manhattan. She's a serious soccer player (this year she's attended several pre-college soccer clinics across the Northeast) and loves to write and travel. This summer she lived in Italy for a month on a study-abroad program. She's not sure yet what subjects she wants to study in college, but right now she's interested in journalism as a possible career. August is a hard worker and turned her grades around after a bumpy academic year in ninth grade. Right now her dream schools are Pomona and Bowdoin.
Alessandra Le Pera, 17, is a senior at Villa Walsh Academy, a Catholic high school in Morristown, New Jersey. She is passionate about drama and musical theater, and has been performing in school and community productions since she was 10 years old. This past summer she played Mrs. Banks in a local production of Mary Poppins and was recently cast as Robin Goodfellow (Puck) in William Shakespeare's A Midsummer Night's Dream. She opened up to us about some personal struggles she's facing right now, including the recent diagnosis of late-stage chronic Lyme disease. This may have an impact on her admissions process and school performance. She tries to live by the words "I am stronger than this challenge. And this challenge is making me even stronger." Her dream schools are Juilliard and NYU Tisch.
Jonathan Diaz, 17, is a senior at the Brooklyn School for Collaborative Studies, a progressive public high school in New York City. He loves playing video games and drawing his own original superheroes. His parents are from the Dominican Republic, and he will be the first in his family to attend college. Jonathan has thrived at his high school, has strong grades, and he's interested in studying sociology in college. This summer Jonathan attended a pre-college program at Skidmore College and launched a successful GoFundMe campaign to help offset some of the costs. He wasn't so happy with his spring SAT scores and says he may retake them this fall. Right now Jonathan is interested in applying to Skidmore and the University of Rochester.
Ellis Wells, 17, is a senior at Avenues: The World School, an independent school in Manhattan founded in 2012. Ellis is interested in a wide range of subjects, including fields related to math and science. For a self-directed study project during sophomore year, he combined his academic and athletic interests by designing and building a golf putter. Last year he and a friend collaborated on designing and building a drone. This past spring Ellis' ACT scores improved over his original results and encouraged him to expand his college search to include more competitive schools. This summer he attended a summer program at Brown and worked with children at a summer camp in Maine. He also volunteers as a counselor at a camp for bereaved boys who've lost parents and siblings. Ellis is looking at schools the South, including Duke, Vanderbilt, and Wake Forest.
*Update, Oct. 19, 2015: The bio for Joshua Steckel has been updated to include additional information.