Getting In Episode 1: Meet the Students, Meet the Experts
Slate's podcast about taking the anxiety out of college admissions.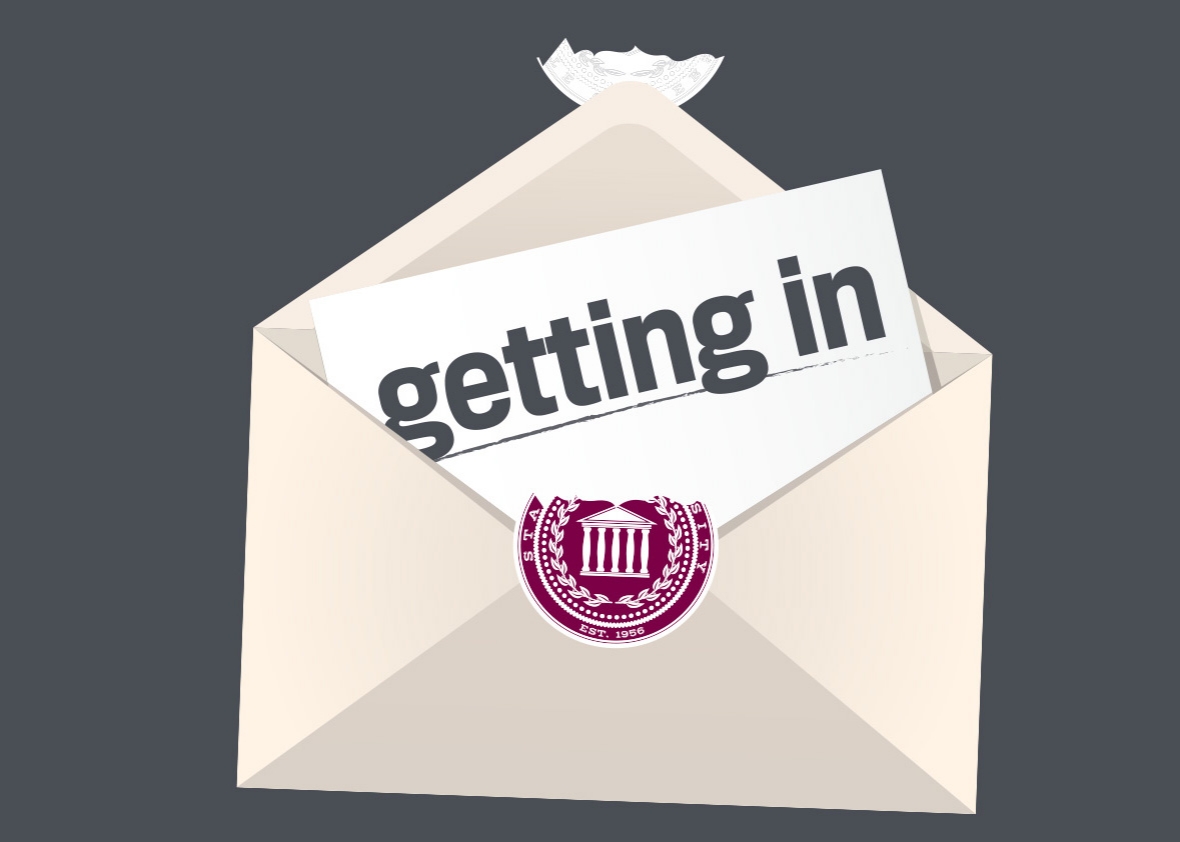 Senior year is supposed to be the highlight of a high-schooler's life. It's taken four long years to get to the top of the heap—but the journey isn't over yet. With competition for getting into college at an all-time high, how is a student supposed to enjoy this time?
Getting In is a real-time podcast following a diverse group of New York–area high school seniors through the exhilarating and harrowing process of applying to college. The series is hosted by Julie Lythcott-Haims, the former dean of freshmen at Stanford University and author of How to Raise an Adult.
In this first episode, you'll meet our panel of experts—former college admissions officers from elite colleges and universities and veteran high school guidance counselors—who will help our diverse group of New York–area seniors make their way through the college admissions process. You'll hear the students' anxieties about college at the end of their summer break, and their hopes for where they'll get in and how they'll do it. Our experts will help debunk some of the most common misconceptions about the admissions process and offer concrete tips on how students can help set themselves apart, and get into the right school for them.
Our experts will also answer questions from students and parents in the audience on future episodes. To submit yours, leave a voicemail on our hotline: 929-999-4353 or send an email (preferably with a voice memo attached) to gettingin@slate.com.