Alabama Robocall Impersonates a Washington Post Reporter Willing to Pay for Dirt on Roy Moore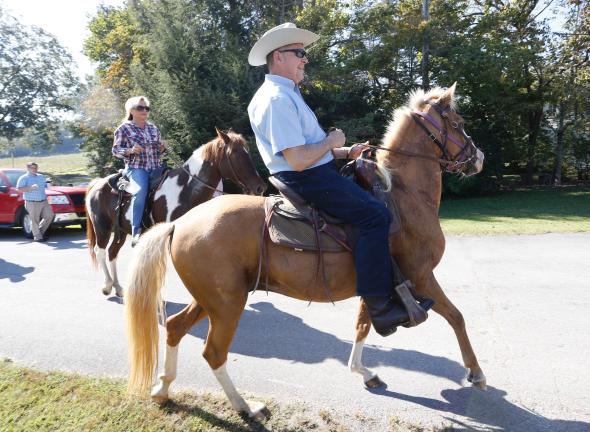 Adding further muck to the already deeply icky Alabama Senate race is local CBS affiliate WKRG-TV's report Tuesday that a robocall by someone posing as a Washington Post reporter had been caught on the voicemail of a local pastor. During the 25-second recorded call, a man posing as "Lenny Bernstein," a Washington Post reporter, says he's looking for women "willing to make damaging remarks" about Roy Moore in return for "a reward of between 5,000 and 7,000 dollars." Everything about the portrayal of the reporter is cartoonish down to his unrecognizable, vaguely Bostony accent.
Unsurprisingly, the call is a hoax that comes in the wake of the Washington Post's bombshell of story last week about Roy Moore's alleged sexual interactions with teenagers that yanked the rug out from under the special election race scheduled to go to the polls on Dec. 12. Washington Post Executive Editor Marty Baron said in a statement* that paying for information is not within the bounds of the Post's (or most any newspaper's) reporting. "The Post has just learned that at least one person in Alabama has received a call from someone falsely claiming to be from the Washington Post. The call's description of our reporting methods bears no relationship to reality," Baron said in a statement Tuesday. "We are shocked and appalled that anyone would stoop to this level to discredit real journalism."
Here's the full text of the call:
"Hi, this is Lenny Bernstein, I'm a reporter for the Washington Post calling to find out if anyone at this address is a female between the ages of 54 to 57 years old willing to make damaging remarks about candidate Roy Moore for a reward of between 5,000 and 7,000 dollars. We will not be fully investigating these claims however we will make a written report. I can be reached by email at lbernstein@washingtonpost.com, thank you."
Recorded campaign calls are not uncommon in closely contested elections. National politicians, like President Trump and President Obama before him, often call and put in a good word for their candidate of choice in the closing days of a race. Sometimes negative calls are also sent out. But all calls are regulated by the Federal Elections Commission and, like a campaign TV ad, require disclosure of who has paid for the call. This particular call is a bit different, because like a push poll its goal is more covert. It's not clear how many households received the recorded call nor the exact intent of the call, but it certainly appears to be an attempt to discredit the earlier reporting by the Washington Post. The Roy Moore campaign has struggled with the fallout from the accusations and the call appears to be an attempt to sow doubt about the claims made against Moore as the work of a coastal media paying for dirt. Roy Moore and his supporters have said as much in public responses to the accusations.
*Correction, Nov. 14, 2017: This post originally stated there is no reporter named Lenny Bernstein at the Washington Post. The Post's Lenny Bernstein informs me that is not, in fact, the case.