Earthquake Death Toll Rises in Mexico as Hurricane Maria Pummels Puerto Rico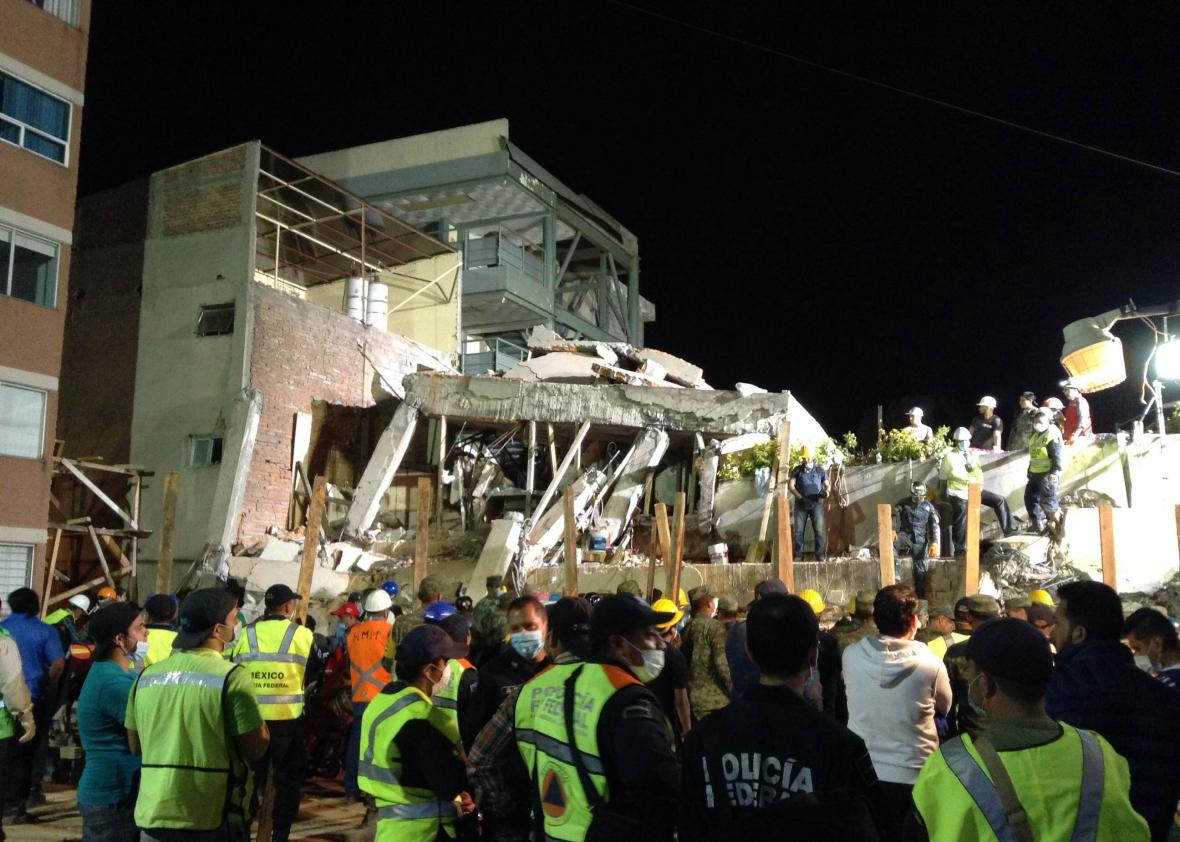 The death toll from Tuesday's earthquake in Mexico has risen to more than 200 people.
Rescuers continue to search for survivors among the rubble of collapsed buildings in the nation's capital city and in the surrounding region. The death toll will likely continue to rise.
The devastating magnitude-7.1 earthquake struck around 1 p.m. local time 100 miles south of Mexico City, and just two weeks after a more powerful earthquake caused a wave of destruction of Mexico's Pacific coast and led to the deaths of more than 90 people. Dozens of buildings shook and caved, and a school in southern Mexico City collapsed, killing at least 21 children and four adults. At least 30 children are still being reported as missing.
Meanwhile, in Puerto Rico, Hurricane Maria made landfall around 6:15 a.m. Wednesday as a powerful Category 4 storm.
At 8 a.m. Wednesday, the National Hurricane Center reported sustained winds at 150 miles per hour. The center projects the eye of the hurricane to move across Puerto Rico this morning and pass the island by the afternoon before swinging just north of the Dominican Republic, where there are still expected to be hurricane conditions on Wednesday night and Thursday. The National Weather Service warned people in Puerto Rico to expect widespread power outages, impassable bridges and roads, storm surges of 6 to 9 feet, and "extreme" flooding. The conditions are also right for tornadoes.
On Twitter, Puerto Rico's governor, Ricardo Rosselló, reported that at 5 a.m., the island's shelters, which still house refugees from Hurricane Irma and which in a previous tweet the governor counted at 146, held 11,229 refugees with 580 pets.
According to CNN, Maria is the first storm of its strength to hit Puerto Rico in nearly 80 years.