Ten Dead After Sweltering Truck Full of People Found at Walmart Parking Lot in Texas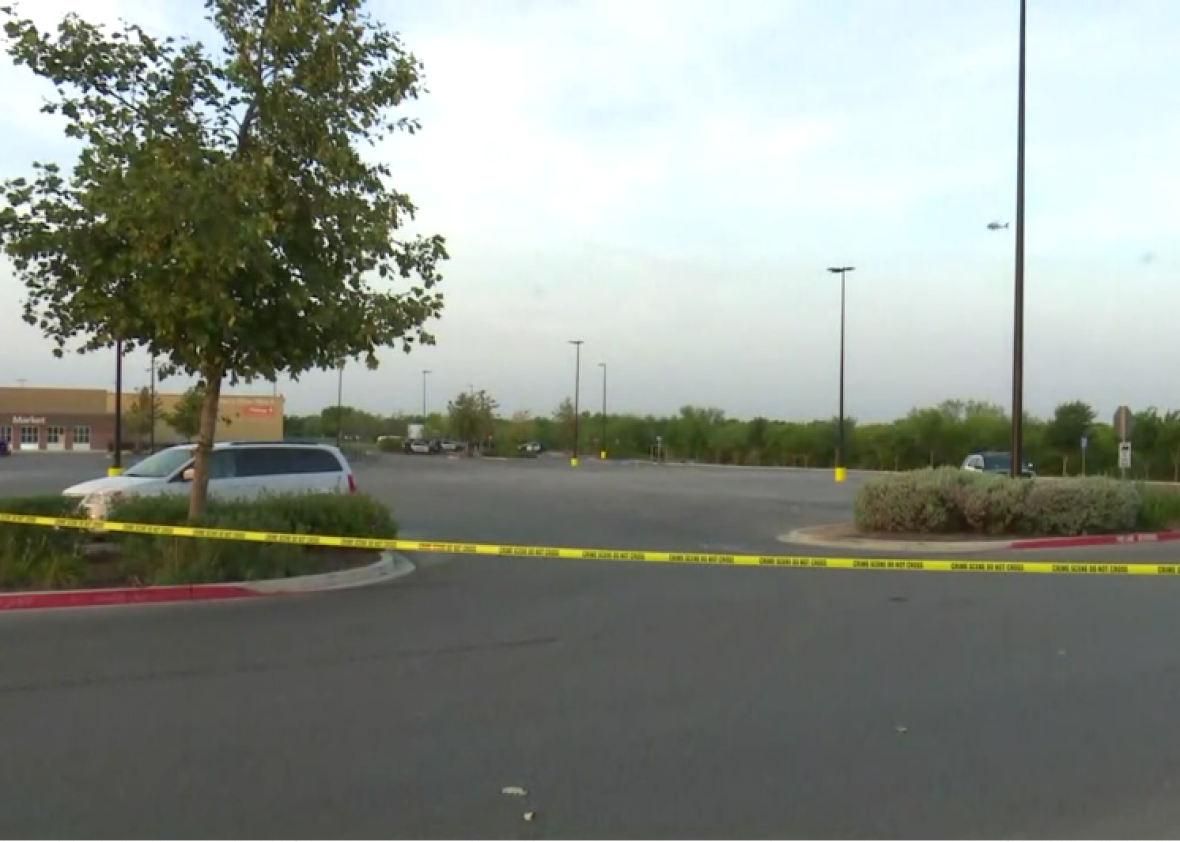 Police officers in San Antonio discovered at least eight bodies inside a hot tractor-trailer that was parked outside a Walmart on Sunday morning. (Update, July 24, 1:30 p.m.: The death toll has increased to 10 as of Monday.) Around 30 more people were found inside the truck, 20 of whom were described as being in serious condition and transferred to area hospitals in what authorities say looks like a human trafficking crime. The dead and injured were "victims of ruthless human smugglers indifferent to the well-being of their fragile cargo," said Richard L. Durbin Jr., U.S. Attorney for the Western District of Texas.
Police said they got the tip about the truck from a Walmart employee who was making rounds late Saturday night and was approached by someone from the truck "asking for water." The employee handed over the water but quickly called the police, who immediately arrested the driver of the truck. Officials said they believe the eight men who died succumbed to heat exposure and asphyxiation but said the medical examiner will determine the official cause of death. "They were very hot to the touch. So these people were in this trailer without any signs of any type of water," San Antonio Fire Chief Charles Hood said. "It was a mass casualty situation for us." Most of those in the truck were adults in their 20s and 30s but there were also two school-age children in the group.
Security camera footage from the parking lot showed several cars arriving to pick up people who had survived the journey. Officials still don't know where the truck came from and where it was headed but cautioned that this was "not an isolated incident" and residents should keep their eyes peeled. "Fortunately we came across this one, fortunately there are people who survived. But this happens all the time," San Antonio Police Chief William McManus told reporters.