LGBTQ Protesters Threw a Huge Dance Party in Front of Mike Pence's House Wednesday Night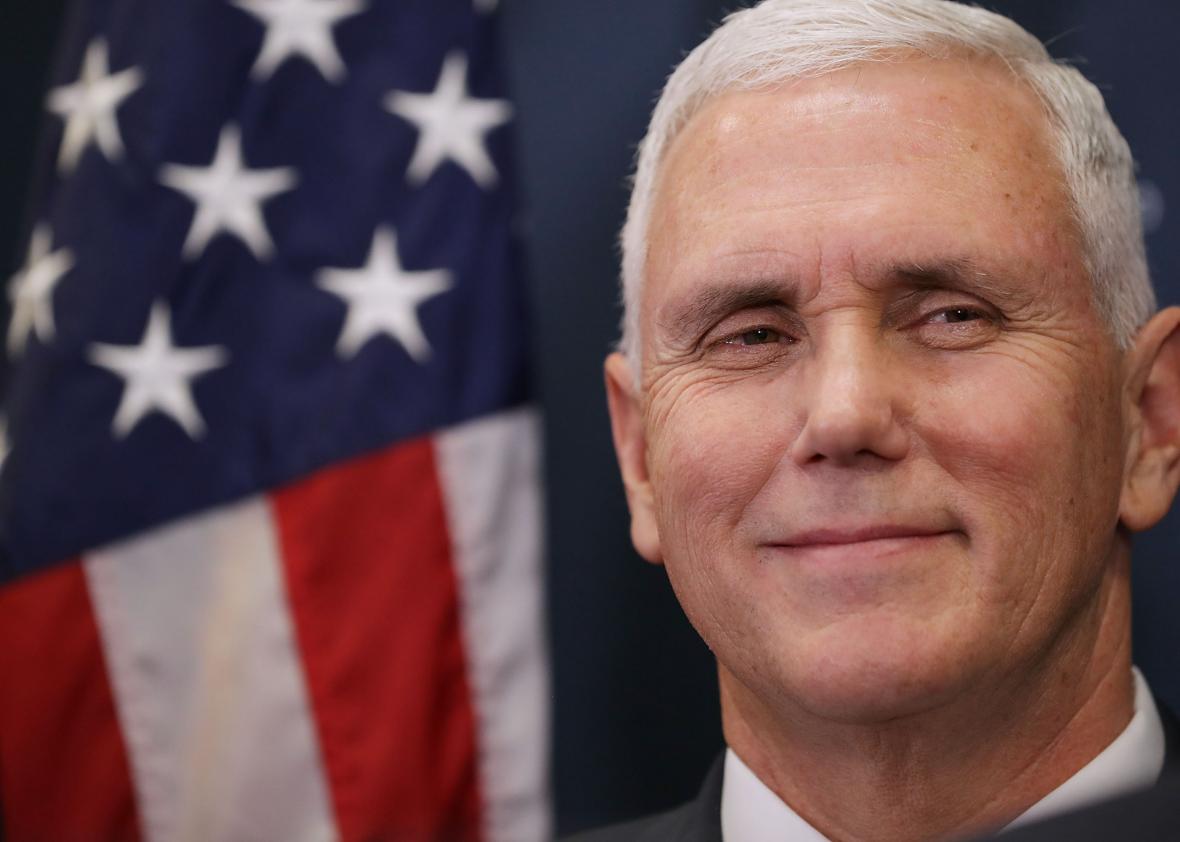 A few hundred demonstrators gathered in northwest Washington on Wednesday night for a glittering, colorful march to the temporary residence of Vice President–elect Mike Pence in protest of his stances on LGBTQ issues. The event was organized by the groups Werk for Peace and #DisruptJ20, which has planned a variety of other counter-inauguration events for Thursday and Friday. "It was a night of dancing and loving each other and showing others that what it's about at the end of the day is love," says #DisruptJ20 demonstrator Sergei Kostin.
To the blaring music of Beyoncé and Lady Gaga and chants of "Daddy Pence, come dance," demonstrators paraded and twerked their way through D.C.'s Chevy Chase neighborhood, where Pence has been renting a home since late November. (Pence did not come dance—he was hosting a dinner at the National Portrait Gallery across town.)

As soon as Pence's move was first widely reported, many neighborhood residents put up pride flags in protest of his arrival. Those flags were dimly visible in the dark on Wednesday night as were a handful of Trump hats and signs sported by a few jeering onlookers on the demonstrators' route. The march ended just a short distance from the barricade erected outside of Pence's home, and a throng of police and Secret Service agents watched impassively as demonstrators and supportive neighbors danced in the middle of an intersection for more than an hour.
Werk for Peace, which was founded in the wake of the Pulse nightclub shooting and has held dance parties outside of NRA headquarters as well as a November gathering outside of Richard Spencer's National Policy Institute, also in Chevy Chase, plans on holding a similar event outside a security checkpoint on the morning of the inauguration.
Werk for Peace's founding organizer Firas Nasr, who can be seen dancing on top of the truck carrying the sound system in footage of the event, says that his group aims to use "the streets as a dance floor" in resistance to expressions of intolerance. "I'm a queer individual and I'm also genderqueer," he says, "and I find Mike Pence's policies really alarming as he's taking the second-highest position in the country."
Fox 5 D.C. captured footage of the protest in full: