Police Clashed With Dakota Access Pipeline Protesters Sunday Night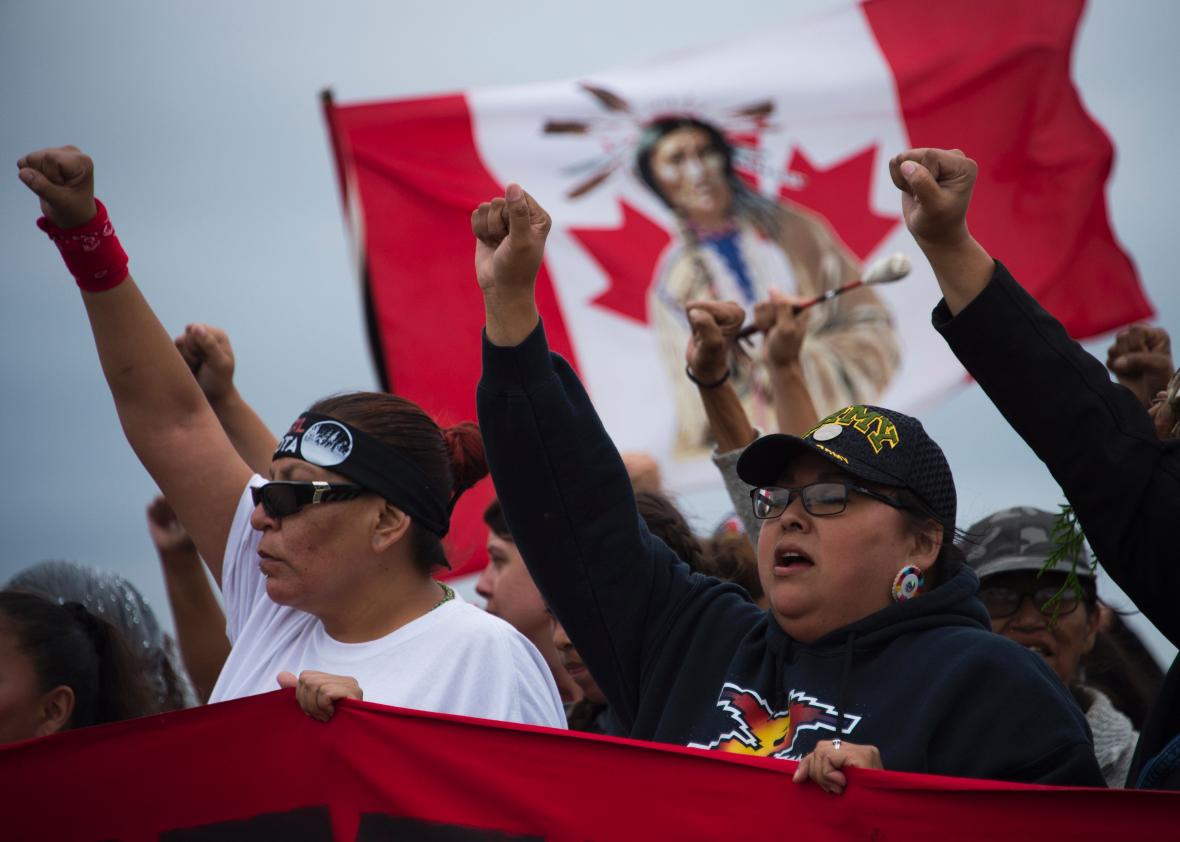 Sunday night, about 400 demonstrators in Cannon Ball, North Dakota, protesting the Dakota Access pipeline clashed with police as they marched toward bridge and pipeline construction sites. From the Washington Post:
The clashes began around 6 p.m., when protesters attempted to remove burned out trucks that had been blocking the bridge since authorities and activists faced off there in late October. Police have since set up wire and concrete barriers on the bridge, which is about a mile south of where the pipeline developer plans to drill.
Protesters, who call themselves "water protectors," have argued that the barricade prevents emergency services from reaching the Standing Rock Sioux Reservation and a nearby camp they have used as a staging ground for demonstrations.
Police reportedly responded with tear gas, pepper spray, rubber bullets, and, despite below freezing temperatures in the area, water cannons.
A group called Indigenous Rising Media claims 167 protesters were injured and police have said one officer was hit by a rock.
The pipeline is nearly complete and Kelcy Warren, the CEO of Energy Transfer Partners, which is building DAPL, has said that a reroute will not be considered. Last Monday, the Army Corps of Engineers issued a call for more dialogue with the Standing Rock tribe as it considers whether to grant an easement for the next stage of the pipeline.