Trump VP Pick Live Blog: Trump Delays VP Pick!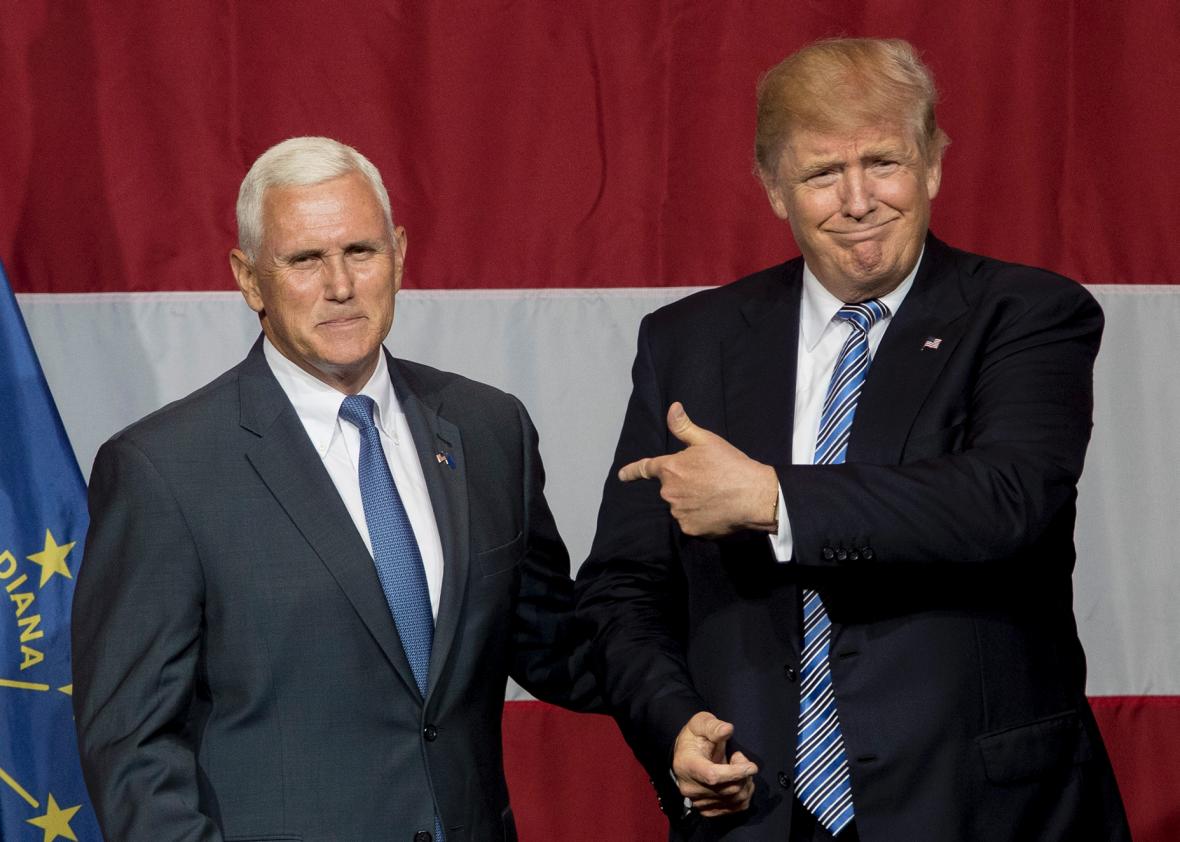 And there we (pretty much) have it: Roll Call, CBS News, and the Indianapolis Star are all reporting that Donald Trump will pick Indiana Gov. Mike Pence as his running mate.

The Trump team is trying to deflect that reports that there has been any final decision—and, given this is Trump we're talking about, it's always possible this is some crazy head-fake or even that he will change his mind now that his big reveal has been spoiled. Still, all the signs that are out there right now point to Pence as the pick. According to the New York Times, the Trump campaign "has signaled strongly to Republicans in Washington that he will pick Mike Pence." There was also plenty of other evidence that popped up Thursday, including Pence's notable absence from a list of convention speakers (suggesting he'd fill the TBA vice presidential nominee spot), reports that one of his advisers was flying to New York City, and remarks from Paul Ryan suggesting he hoped Trump would settle on the Indiana governor.

Slate will have plenty more on Pence shortly, but below we'll be keeping track of any wild turns in the Veepstakes, along with other nuggets about Trump's apparent running-mate-to-be.