This Week's 2016 Twitter Power Rankings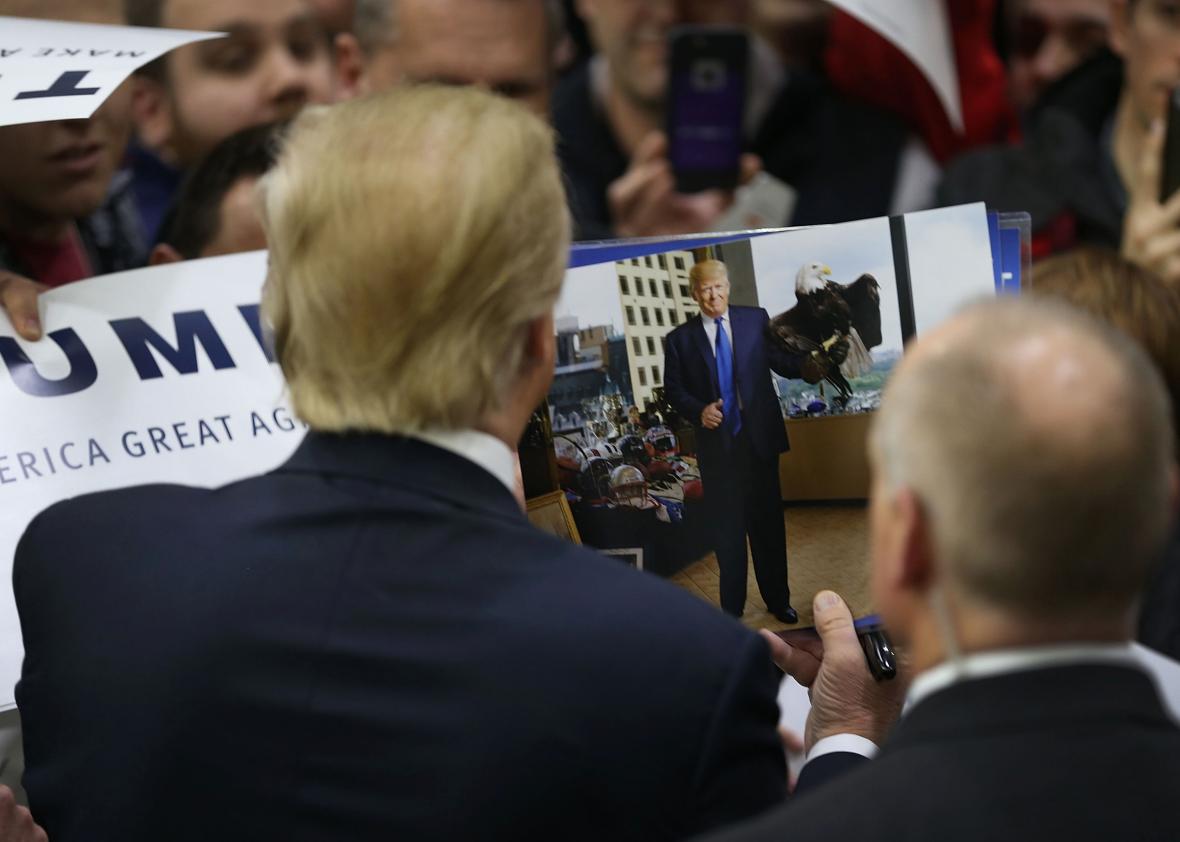 Rectangles are sized by number of retweets. Click on a candidate to zoom in.
Interactive by Andrew Kahn
Hello and welcome back to Slatest's 2016 Twitter Power Rankings (after a one-week hiatus). Above, you'll find our handy interactive of the past week's worth of candidate tweets: how many each White House hopeful sent and how often they were retweeted and favorited, along with how each fared in the 140-character fight with their political rivals on both sides of the aisle. (Click to zoom in on a particular candidate, and click again to see the content of each tweet.)
Below, meanwhile, you'll find our tried-and-true method of ranking each candidate's single most successful tweet of the past seven days. Together, the two offer a helpful snapshot of which topics dominated the political conversation online and also give us some insight into which contenders are winning the campaign Twitter wars and why.
For the rankings below, we're defining a candidate's most successful tweet as the one that receives the most retweets.
Tweets that include a direct request for a retweet are ineligible for the traditional rankings because that's cheating. RT if you agree! (Retweet-begging tweets, though, will still appear in the interactive at the top.)
Only tweets from the past seven days are eligible. Since we'll publish the weekly rankings every Friday, that means any tweet sent in the seven days prior to when we hit the big red button at around 10 a.m. to cull all the data.
It's been 17 days, 16 hours and 32 minutes since @HillaryClinton said she would "look into" releasing her paid speeches to Wall Street.

— Bernie Sanders (@BernieSanders) February 22, 2016
If Donald Trump builds his wall the way he built Trump tower, he'll be using illegal immigrant labor to do it. #GOPDebate

— Marco Rubio (@marcorubio) February 26, 2016
Commit to the Lord whatever you do, and he will establish your plans. - Proverbs 16:3

— Dr. Ben Carson (@RealBenCarson) February 21, 2016
.@JebBush fought hard every day. He was a great governor and is a great man. -John

— John Kasich (@JohnKasich) February 21, 2016
Overall and Individual RT Winner: Donald Trump
Trump's manually retweeted reaction shot was from Saturday, the night of his 10-point victory in South Carolina, not from Tuesday, the night of his 20-plus-point win in Nevada. The Fox News panel—along with the rest of us—are likely to get the opportunity to practice our poker face next week, too. Trump is the favorite to win most of the 11 Republican contests up for grabs on Super Tuesday.

Candidate Who Should Get Used to Waiting: Bernie Sanders
Clinton has no interest in releasing transcripts of her paid speeches to Goldman Sachs and other Wall Street institutions. As I've written before, Hillary has every reason to fear that snippets of those speeches would be quoted in attack ads and on cable news shows for days and weeks to come. She's betting that it is better to risk reminding voters of her less-than-transparent ways—which have been well-documented—than it is to provide tangible evidence that she says one thing in public to working-class voters and another in private to the 1 percent. So far, that gamble is paying off.

Dropped out: Jeb Bush (4) and Jim Gilmore (9)
Only one, though, was the subject of a lengthy political obituary by Slate's Seth Stevenson. Here's a snippet: "To the extent that he's a guy who thrived in a previous era, awoke to a new epoch that rejects him, and needed radical retraining to get the job he wanted, Jeb's not unlike those left-behind Trump voters we keep hearing about. Another outmoded white dude." Go read the entire thing.