Toronto Mayor Rob Ford Admits He Smoked Crack, "Probably In One of My Drunken Stupors"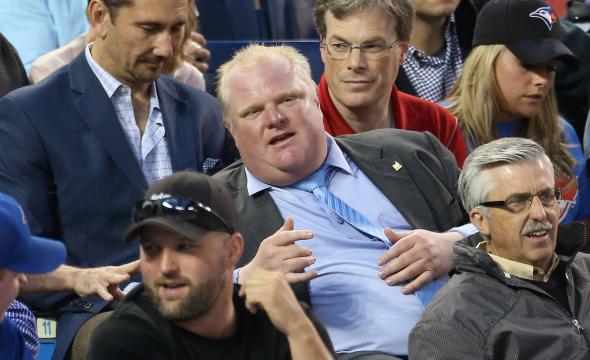 Rob Ford fessed up this afternoon, finally admitting that he has indeed smoked crack. "Yes, I have smoked crack cocaine, probably in one of my drunken stupors," the Toronto mayor told surprised reporters at City Hall, adding that it "probably [happened] approximately about a year ago."
Despite the admission, however, the mayor claims that he never lied to the media during his previous denials because those were in response to questions about whether he smokes (present-tense) crack. "I wasn't lying," he told reporters. "You didn't ask the correct questions. No, I'm not an addict. And, no, I do not do drugs. I made mistakes in the past. All I can do is apologize."
For those that need a refresher: In May, Gawker and the Star both reported that their journalists had seen a video of Ford, Toronto's Quimby-like mayor, smoking what by both accounts was pretty clearly crack cocaine. Neither outlet published the video for one simple reason: The man who took it was hoping to secure himself a six-figure payday for its release, a total that neither the American website nor the Canadian newspaper were willing to pony up.
Ford denied the accusations, declaring shortly after the initial reports: "I do not use crack cocaine. Nor am I an addict of crack cocaine." As we learned last week, the tape is now in the hands of local police. It hasn't been made public yet, but it is expected to see the light of day in court before all is said and done.

This post has been updated.