Dzhokhar Tsarnaev Said Only One Word During Today's Bedside Hearing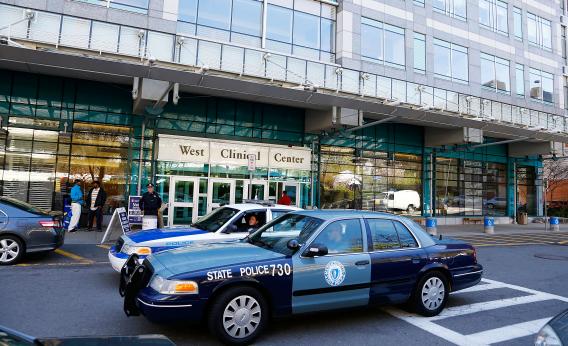 As we reported earlier, Dzhokhar Tsarnaev was officially charged today with "using a weapon of mass destruction against persons and property at the Boston Marathon," a crime that comes with the possibility of the death penalty. The FBI unsealed the official complaint earlier today, but now we have the transcript of Tsarnaev's first hearing, during which he was read his Miranda rights for the first time.

As you'll see, the 19-year-old—who suffered a (perhaps self-inflicted) gunshot wound to his throat—is still largely unable to talk. He responded to nearly every question asked by the judge by nodding his head, except for the single time he said "no" when asked if he could afford a lawyer. Even that answer was apparently hard to make out, however. "Let the record reflect that I believe the defendant has said, 'No'," U.S. magistrate Judge Marianne Bowler said following what apparently was a strained and nearly inaudible answer.

At the conclusion of the short, bedside hearing, Judge Bowler found that "the defendant is alert, mentally competent, and lucid." Tsarnaev agreed to voluntary detention ahead of a probable-cause hearing that is currently set for May 30.
This post has been updated with additional information.