What We Know About MailChimp's Plan to End TinyLetter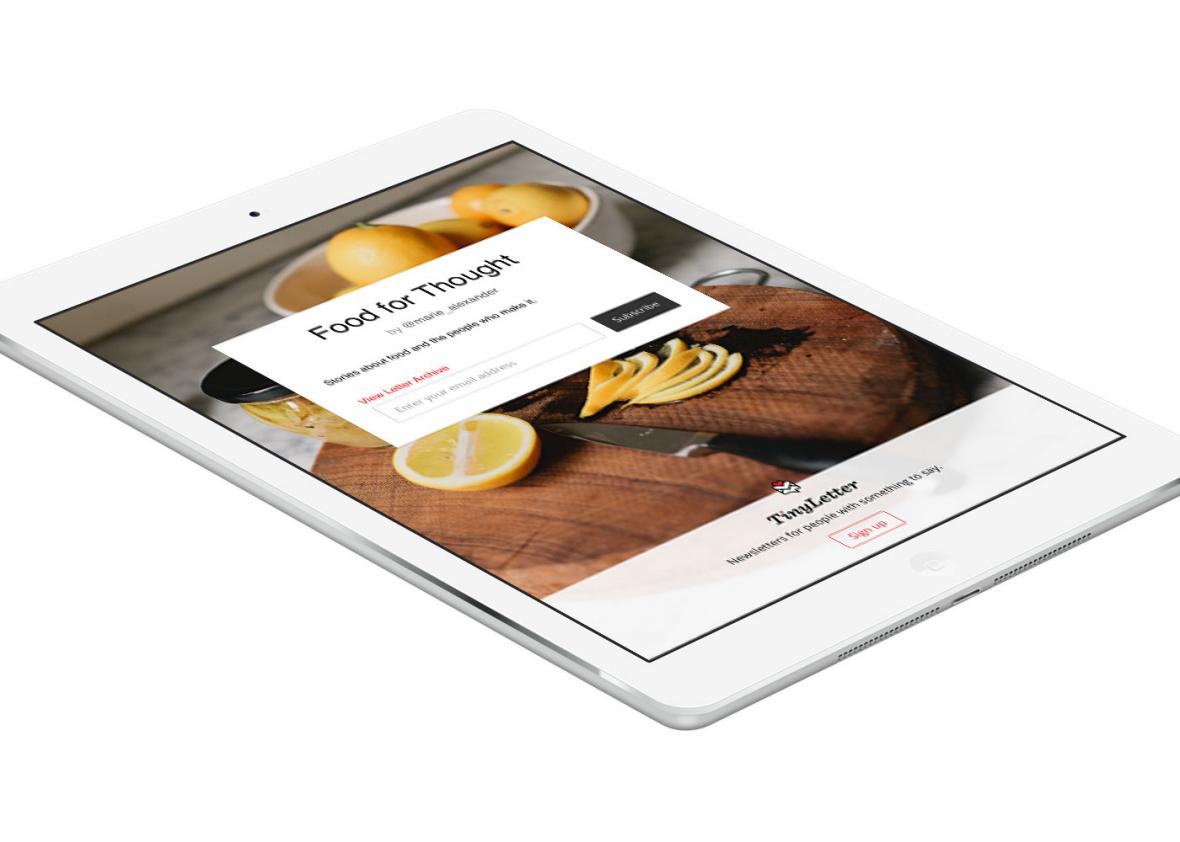 TinyLetter, a tool used by many writers and artists to email newsletters to groups of loyal followers, will soon cease to exist as an independent entity.
As first reported by Inc., TinyLetter's features will be integrated into MailChimp, an email marketing platform that acquired the newsletter tool in 2011.
The news, reported last month, spread rapidly on Twitter on Tuesday, setting off a number of anxious posts:
I know it's being integrated into the main MailChimp service, but man

Tinyletter was the tool I stared out with to build and launch hot pod. Thanks for everything, buddy https://t.co/B5HDssYCEk?amp=1

— nick q (@nwquah) January 2, 2018
I am always late to the party, I started a tinyletter just in time for Mail Chimp to phase it out, apparently

— Meghan Florian (@MeghanFlorian) January 2, 2018
I'd like to know too! TinyLetter was my way of keeping my local poetry group informed. The internet used to be so sweet.

— Josephine Corcoran (@JosephineCorc) January 2, 2018
Dear @tinyletter, people are waiting for their new issue of Sinking Feeling but you flagged it as spam. Please resolve.

— Titanic Minute (@TitanicMinute) January 2, 2018
The things that I like about Tinyletter are things that MailChimp DOES NOT OFFER. Unless they plan to completely change MailChimp, this is an ENORMOUS loss.

— Annika Barranti Klein (@noirbettie) January 2, 2018
One of the main draws of TinyLetter was that it was bare-bones and easy to use. It also often fostered more intimate relationships between writers and followers compared to other social media and blogging platforms.
TinyLetter formally acknowledged the transition on Twitter on Tuesday afternoon, trying to reassure users about the changes.
We've been getting questions about TinyLetter going away. It's been under the MailChimp umbrella since 2011, and we do plan to integrate it into the main platform in the future. But we'll let users know what to expect before making any changes. Write on!

— TinyLetter (@tinyletter) January 2, 2018
A spokesperson from MailChimp said in a statement to Slate that the integration will still have the "same super-simple newsletter building functionality":
There are no immediate plans to sunset TinyLetter, but we plan to integrate it into the main MailChimp platform in the future. Any updates we make will improve the overall experience for TinyLetter users. It will still have the same super-simple newsletter building functionality, but it'll be refreshed and updated for improved user experience. There will be better reporting and more insight into newsletter performance and audience. We'll be sure to let our users know what to expect around timing, functionality, and the migration before any changes happen, and will make the transition as easy as possible.
It's unclear at the moment when exactly MailChimp plans to absorb TinyLetter, or what the hybrid platform will look like. Other questions, about archives and migration, are also still outstanding.
Future Tense is a partnership of Slate, New America, and Arizona State University.