The Insane Hour After Coinbase Added Bitcoin Cash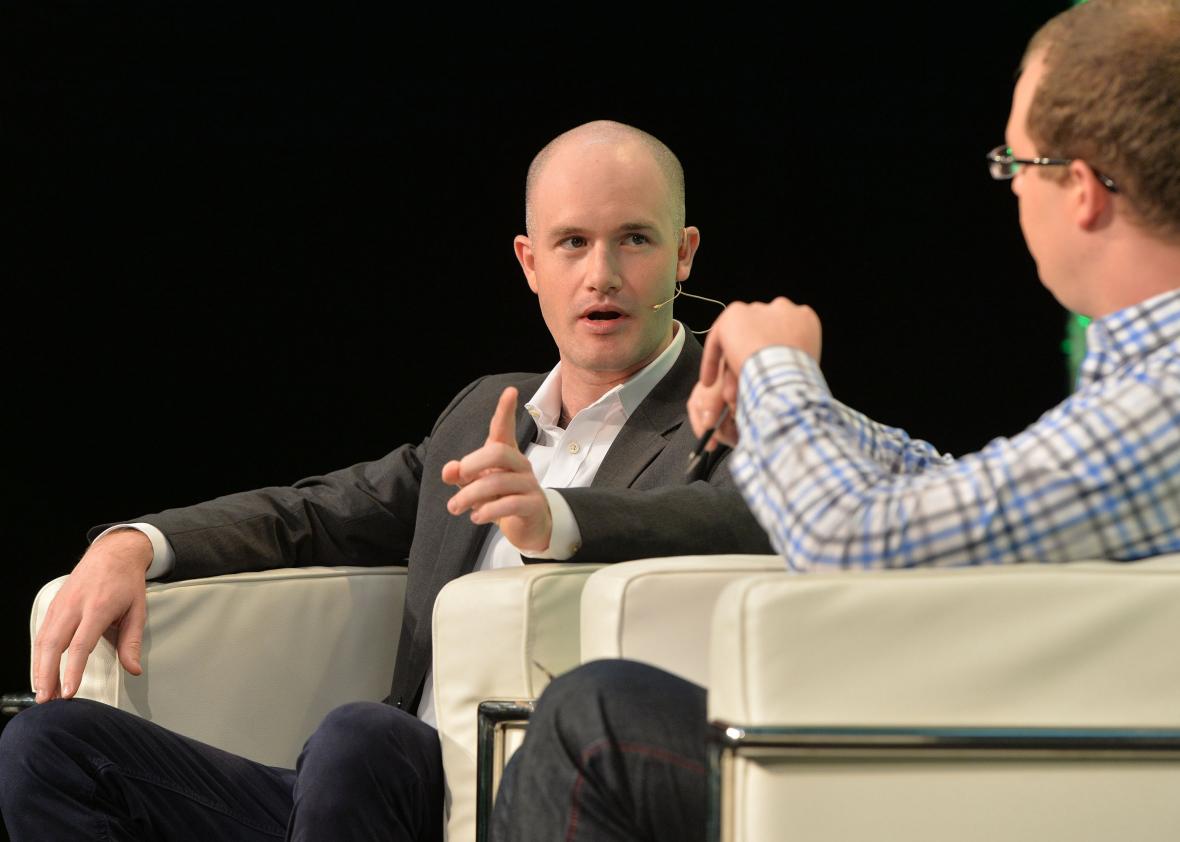 Coinbase went haywire Tuesday night when the popular cryptocurrency platform began allowing users to trade bitcoin cash, a fork of bitcoin that's supposed to be more scalable.
Shortly after trading opened, the price of bitcoin cash rocketed to a high of $8,500, more than double what it had been on Monday. The price that Coinbase displayed was also almost triple what was being quoted on other exchanges. The erratic jump, even by cryptocurrency standards, unhinged some jaws on Twitter and, as The Verge pointed out, led some to allege something untoward was afoot.
Bitcoin cash got added to coinbase and went up almost 300% in one day. Almost $6500 in one day. Why can't litecoin do that 😂😂

— Austin (@AZGraybill12) December 20, 2017
So #Coinbase is really gonna tell everyone #BitcoinCash is over $8500 per coin when all the other exchanges are saying it's $3200-$3800?? 🤔🤔 I smell a scam lol

— Engineer_NearEngine (@Spyda_63) December 20, 2017
The suspicion, as TechCrunch noted, was that Coinbase employees or others who knew the change was coming could have stocked up on Bitcoin Cash through other exchanges before the company publically announced its addition to the platform. The fact that the price of the cryptocurrency was rising in the hours before the announcement could be a sign that people were trading based on insider knowledge. It wouldn't legally be considered insider trading because cryptocurrencies aren't securities, but the allegations, if true, would raise many questions about the company's trustworthiness.
Four hours into Bitcoin Cash's whirlwind debut on the platform, Coinbase temporarily ceased transactions for the cryptocurrency until around noon, leading to additional indignation on Twitter.
@coinbase just removed the graphs of the 8,500 Bitcoin Cash like nothing happened! Seriously?

— Call Me Steve-OH™ (@Am_Steve_Oh) December 20, 2017
On Wednesday, CEO Brian Armstrong disclosed on Medium that there would be an investigation into the allegations. The company had apparently banned employees and their family and friends from trading in Bitcoin Cash more than a month before the launch. Armstrong wrote, "If we find evidence of any employee or contractor violating our policies—directly or indirectly—I will not hesitate to terminate the employee immediately and take appropriate legal action."
Coinbase users have long been calling for the platform to add Bitcoin Cash, now the world's third-biggest cryptocurrency, to its roster after it initially shunned the launch of the offshoot cryptocurrency in August. Coinbase's Bitcoin Cash announcement on Tuesday seemed to steal the wind behind other cryptocurrencies, as values for Bitcoin, Ethereum, and Litecoin dropped at around the same time.
Future Tense is a partnership of Slate, New America, and Arizona State University.