The FCC Had to Pause Its Net-Neutrality Hearing Because of a Bomb Threat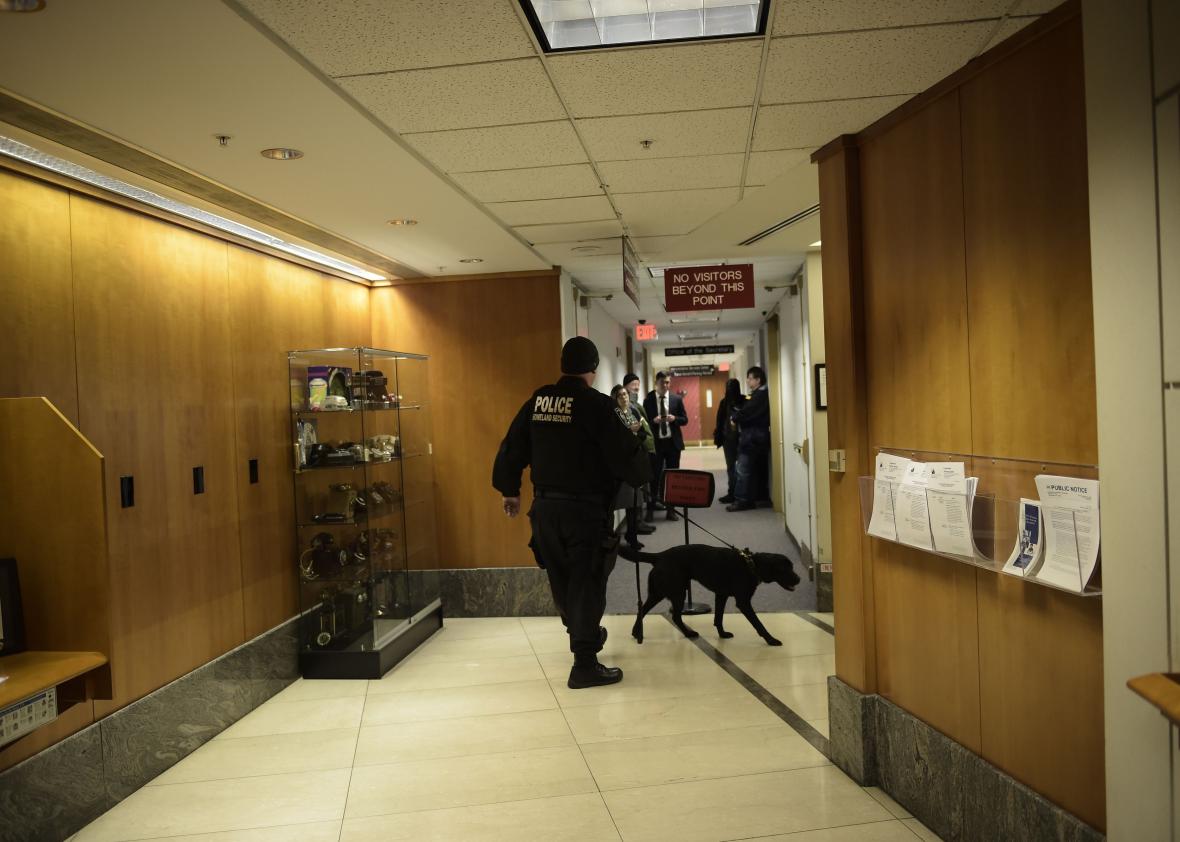 According to multiple reporters at the scene, security services cleared everyone in attendance at the FCC's much-awaited vote on net neutrality Thursday afternoon. Security guards escorted everyone out of the room, instructing them not to bring any posessions along, and then led in dogs to sniff the area.
Washington Post reporter Brian Fung also wrote on Twitter that security personnel inquired about his phone, asking him if he had taken a picture, and that other reporters noted their items had been moved around after they were let back in following the 20-minute recess.
Upon returning, FCC chairman Ajit Pai claimed that Federal Protective Services had ordered the clearing. Margaret McGill, a Politico tech reporter, quoted an FCC official who said that someone had called in "about a specific bomb threat."
Future Tense is a partnership of Slate, New America, and Arizona State University.