Snapchat Had an Outage, and the Grown-Up Internet Didn't Notice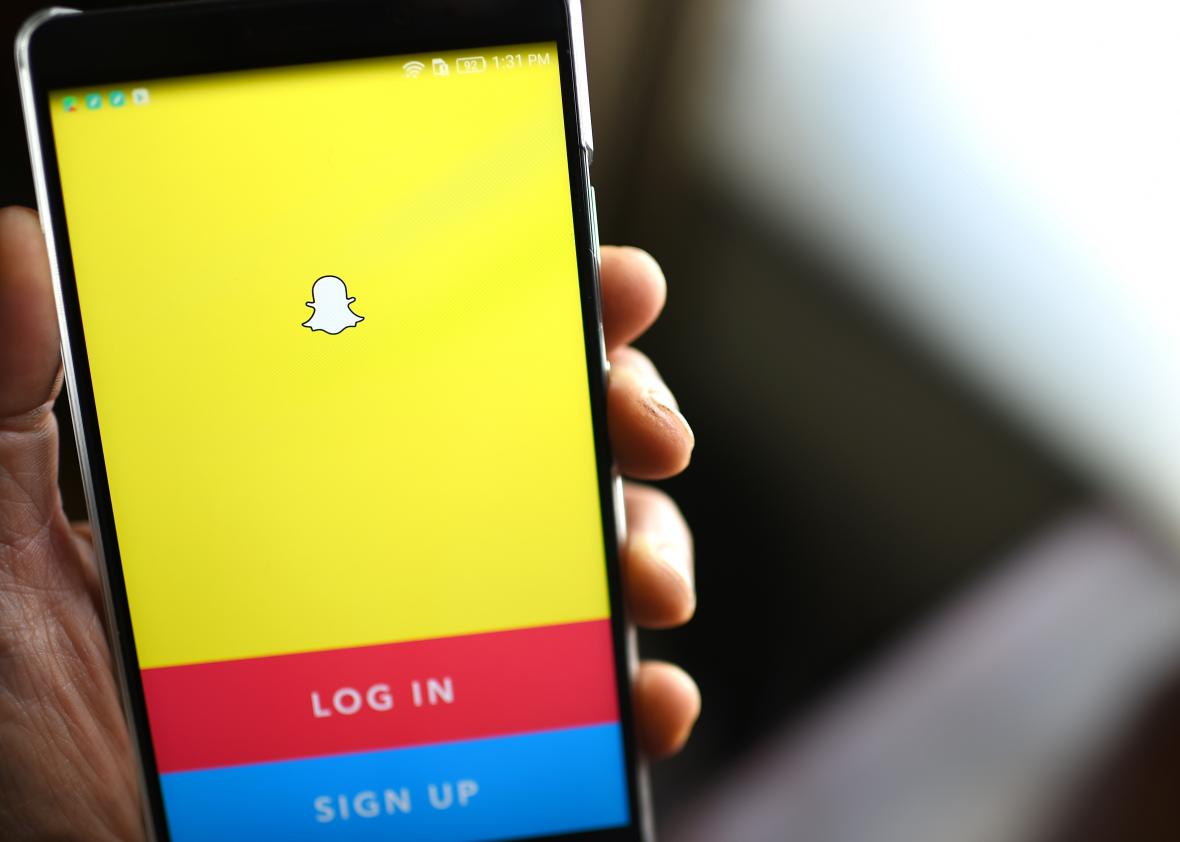 Snapchat was down for four hours on Monday, apparently preventing users from signing into the app.
The outage, which began at around 3:30 p.m., prompted teens and junior millennials to express their panicked chagrin on Twitter. Gen X was conspicuously absent from the brouhaha.
My Snapchat isn't even working , might as well throw my whole phone away

— ⚰️ビクター⚰️ (@vpxvx) November 6, 2017
I'm checking Snapchat every second to see if it's working and every second I'm even more disappointed

— Bradley Sell (@BradleySell1) November 6, 2017
*911 what's your emergency*

Yes hello, Snapchat is down and i look terrible without their filters plz help

— Adin Kolansky (@adinkolansky) November 6, 2017
I don't pay $0.00 a month for Snapchat to not work 😤

— houssein (@CheekyHoussein) November 6, 2017
Some grieved and lashed out for their broken streaks.
i better not lose my streaks while snapchat is down😩

— turkey simon (@SimonBritton) November 6, 2017
not to be dramatic but if i lose my fucking streaks, snapchat is getting sued

— christian (@Murderized) November 6, 2017
It seems that everyone else—i.e., grownups—only found out about the outage from news reports the day after it happened, another brutal reminder that we drift further and further from the digital vogue as we age.
Future Tense is a partnership of Slate, New America, and Arizona State University.