Join Future Tense for a Free Screening of Sneakers in Washington, D.C.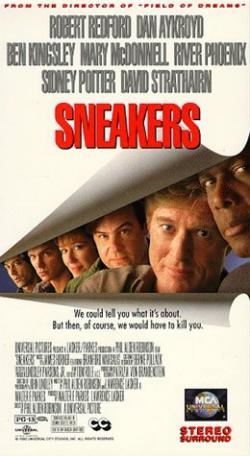 Need a break from the endless news about data breaches and election meddling? Join Future Tense and Alvaro Bedoya, founding executive director of the Center on Privacy and Technology at Georgetown Law, for a screening and discussion of the 1992 film Sneakers. The comedy follows a group of hackers who become entangled in a government plot to steal advanced code-breaking technology.
This latest installment of Future Tense's "My Favorite Movie" series will take place at 6:30 p.m. on Wednesday, Oct. 18, at Washington, D.C.'s Landmark E Street Cinema at 555 11th Street NW.
Future Tense is a partnership of Slate, New America, and Arizona State University.