Amazon's New $99 Echo Is Part of Its Quest to Continue Dominating the Voice-Assistant Race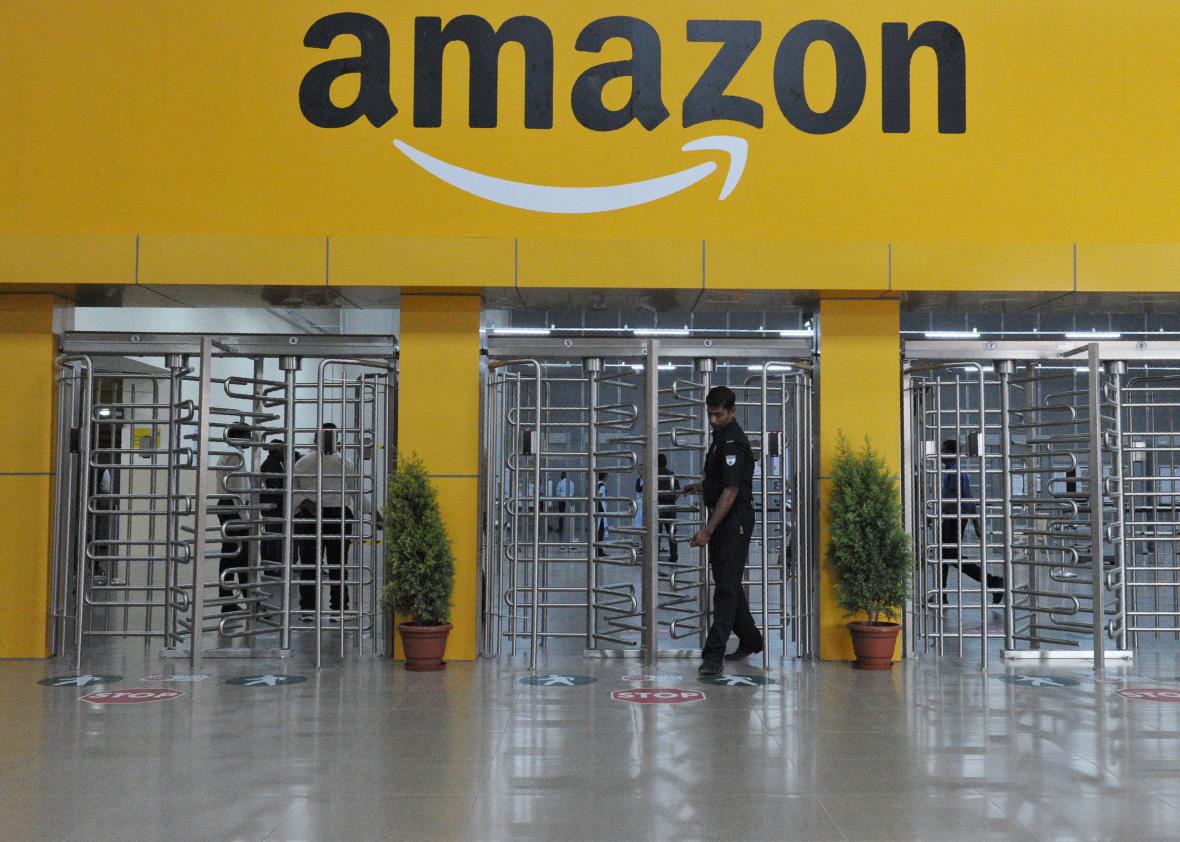 In a move to solidify its unexpected lead in the voice-assistant arms race, Amazon announced a bevy of new products during a Wednesday launch event at its Seattle headquarters. Most notably, the company will release a new model of its Alexa-enabled speaker, the Echo. The new Echo is meant to be high-end, featuring better Dolby sound quality with a dedicated bass tweeter and the ability to stream audio to multiple devices. The new generation maintains the same cylindrical shape of the original, but looks about half the size and is dressed up in gray cloth that looks rather like a heather sweater. The new Echo runs for $99, or three for $250, undercutting other smart speakers such as the Apple HomePod ($349).
Amazon also announced additional hardware such as the Echo Connect, a $35 speaker phone that uses Alexa to make calls with a home number, and the Echo Plus, a $149 smart speaker that more closely resembles the first-generation device and is compatible with smart lights and locks. The Echo Spot, a clocklike device with a video display, and a new version of Fire TV also made appearances.
Amazon's dominance in the voice recognition game, largely due to the superior versatility and convenience of its devices, may be causing some friction with its competitors. The company announced on Tuesday that the Echo Show, a rectangular smart speaker with a screen, will no longer play YouTube videos. In a rare he-said-she-said between the two tech behemoths, Amazon claims that Google (owner of YouTube) chose not to make the video streaming site available on the device and neglected to provide a reason or prior notice to customers. Google, which sells its own speaker called the Google Home, claims that the Echo Show violates its terms of service and creates "a broken user experience."
Future Tense is a partnership of Slate, New America, and Arizona State University.