Can Technology Make Sports Safer? A Future Tense Event.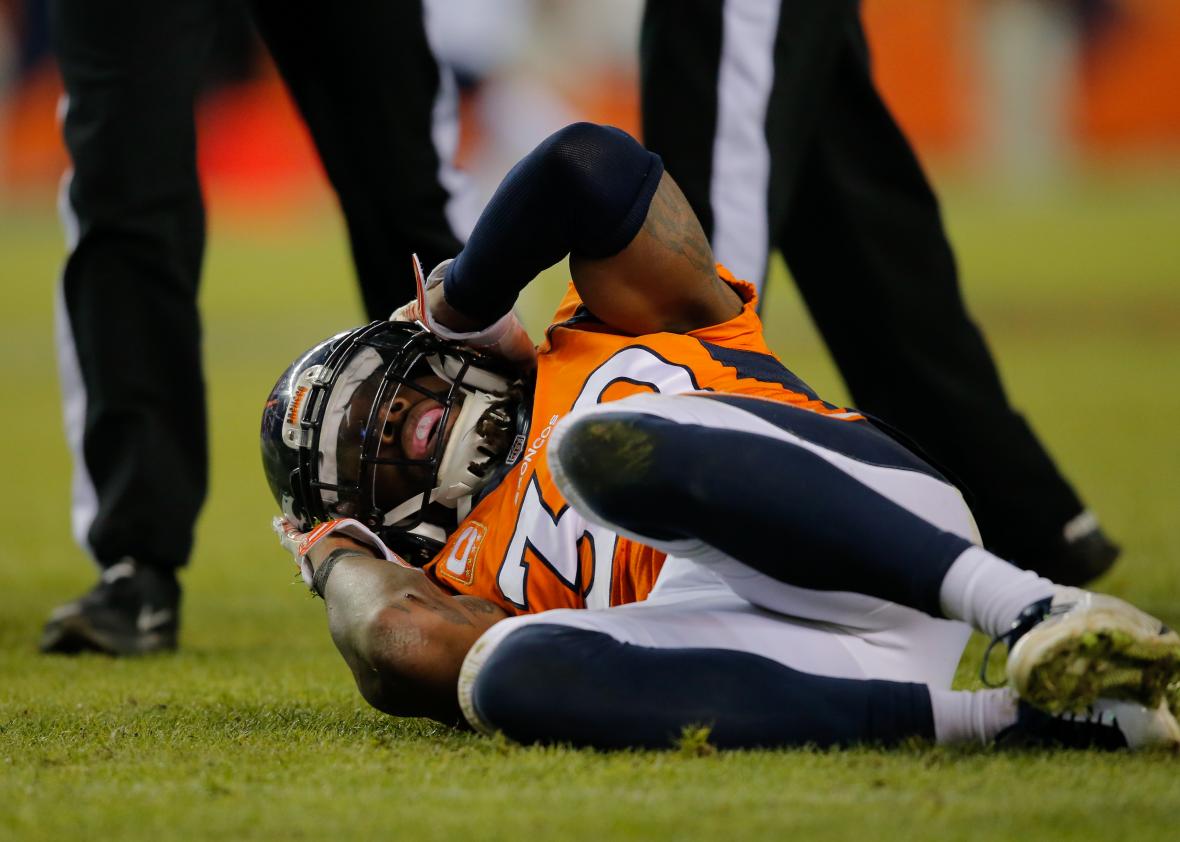 We're a nation of sports nuts. We rally around our favorite teams, deify athletes, and sustain a multibillion-dollar industry built to celebrate athleticism and human endurance. As a result, athletes face intense pressure to consistently outperform one another and their own prior outings, often at their own expense. Despite how effortless athletes make their performances look on the field, their bodies are constantly under duress, constantly on the verge of the next injury, often maximizing short-term glory at the expense of longer-term health and well-being. Now technologies like high-tech helmets, mobile virtual players, training robots, and biometric data services are being deployed with an eye toward sidelining most sports injuries.
Join Future Tense—a partnership of Slate, New America, and Arizona State University—on Thursday, March 23, in Washington, D.C., to consider the effectiveness of these efforts to make sports safer, and our relationship as fans to the bravado sports culture that can at times romanticize injuries and view them as an integral part of the game.
Ellen Arruda
Professor of mechanical engineering, biomedical engineering, and macromolecular science and engineering, University of Michigan
George Atallah
Assistant executive director for external affairs, NFL Players Association
Derek Belch
Co-founder and CEO, STRIVR Labs
Victoria Jackson
Sports historian, Arizona State University
Josh Levin
Executive editor, Slate
Roderick Moore Jr.
Vice president of sports performance, Catapult Sports
Nicholas Schmidle
Staff writer, The New Yorker
Kenneth Shropshire
Director, Wharton Sports Business Initiative, University of Pennsylvania
Buddy Teevens
Head coach, Dartmouth Football
Future Tense is a partnership of Slate, New America, and Arizona State University.