Netizen Report: Clown Meme Rocks Malaysia, Mocks Prime Minister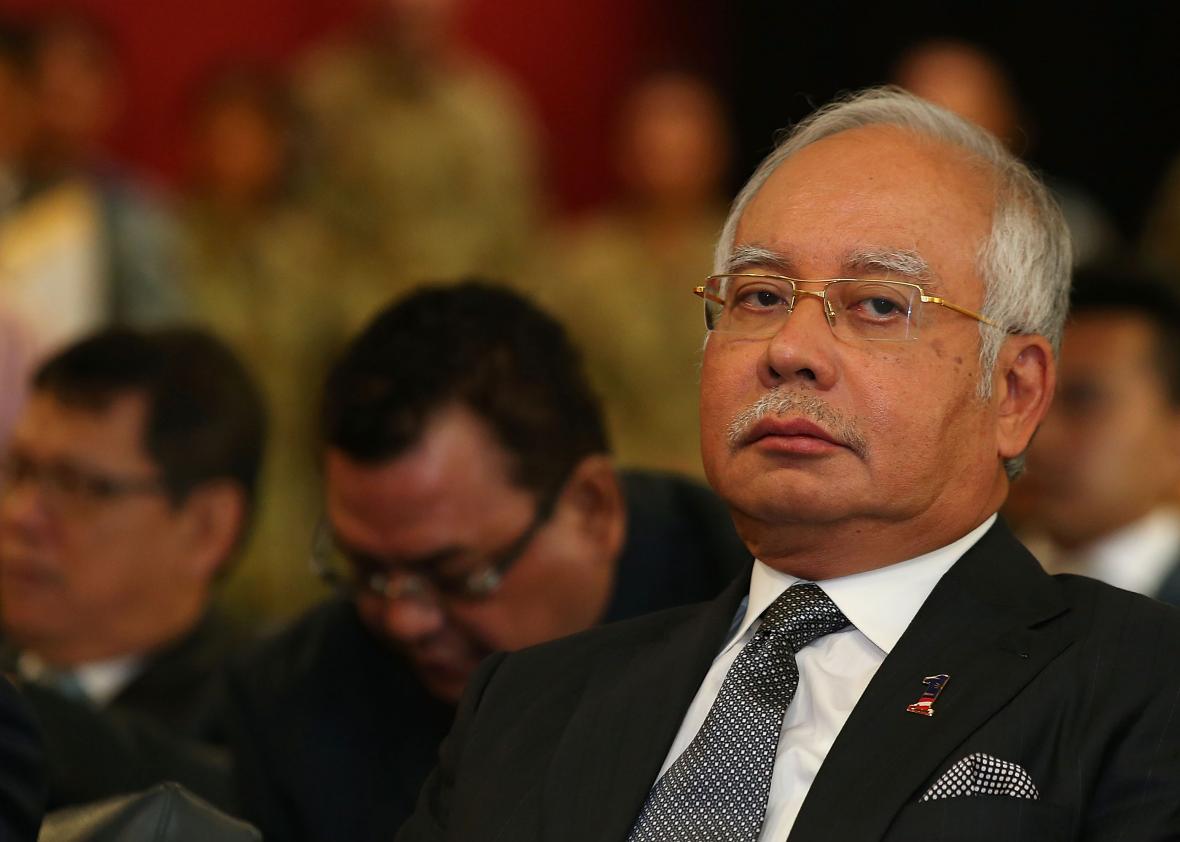 The Netizen Report offers an international snapshot of challenges, victories, and emerging trends in Internet rights around the world. It originally appears each week on Global Voices Advocacy. Sam Kellogg, Weiping Li, and Sarah Myers West contributed to this report.
Clown memes mocking Malaysian Prime Minister Najib Razak are spreading after Malaysian police threatened graphic artist Fahmi Reza for uploading an image of Razak as a clown. The post was intended to criticize the country's Sedition Act. In response to Reza's post, the Police Cyber Investigation Response Center tweeted at him, "You are now under police watch. Use your account responsibly and according to the law." The Grafik Rebel Untuk Protes & Aktivisme, or Rebel Graphics for Protests & Activism, came to Reza's defense and encouraged supporters to tweet clown images with the hashtag #kitasemuapenghasut, or "we are all seditious." In response to the threats, Reza declared satire a form of artistic expression that must be "defended at all costs."
Uganda says no to major social networks on day of presidential vote
Uganda blocked Facebook, Twitter, WhatsApp, and mobile money services on Feb. 18, the day of its presidential elections, in what the BBC has called the tightest race in the country's history. Incumbent President Yoweri Musuveni, who has ruled the country for 30 years, said the block was intended to stop people from "telling lies," adding, "If you want a right then use it properly." Many Ugandans turned to virtual private networks to circumvent the block, leading to the hashtag #UgandaDecides trending on Twitter. Election results are expected Saturday.
Locked up for insulting the sultan in Oman
The government of Oman has sentenced online activist Hassan Al-Basham to three years in prison for charges that include "insulting the sultan" and using the Internet in a way deemed potentially "prejudicial against religious values." In his writings, Al-Basham has defended prisoners of conscience and carried out activities on social and humanitarian levels, according to the Gulf Center for Human Rights.
Facebook post about a bad government contract leads to defamation charges in Ghana
Evron Hughes, an active commentator on socio-political issues, is being sued for defamation by Ghana's deputy attorney general for comments he made on Facebook. His post related to a controversial contract between Ghana and the Dubai-based company AMERI Group, which allegedly overcharged the Ghanaian government for 10 gas turbines.
Hey, foreign media: The Chinese government has some new rules for you
China's Ministry of Industry and Information Technology issued new rules banning foreign media from publishing anything online in China, effective in March. All publishers of online content will also be required to store their servers and technical equipment in China. The move will hit Western media like the New York Times, Bloomberg, and Dow Jones particularly hard, as they have made significant investments in producing news for China's audience. It is expected, however, that the new rules will be difficult to enforce.
Future Tense is a partnership of Slate, New America, and Arizona State University.