"How High Is 400 Feet?" and Other Gems From the FAA's Drone Registration FAQ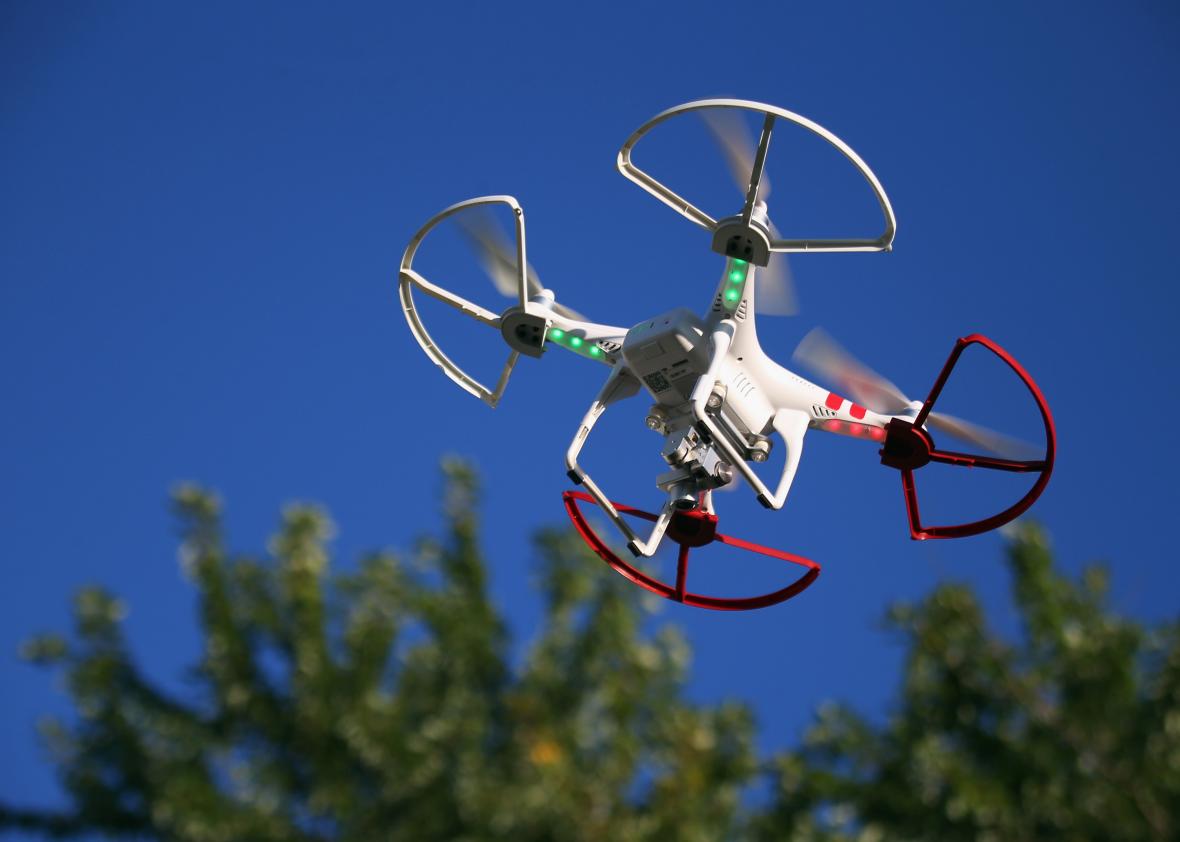 So the FAA's new mandatory drone-registration program has been active for just over two weeks now, and it seems to be going pretty well: The registration system hasn't crashed spectacularly; as far as I know, no federal buildings have been occupied in protest by aggrieved drone hobbyists. But even if the registry hasn't inspired much outrage, a lot of people are still apparently confused by it: how it works, why it exists, and whether they need to comply. "Why do I need to register?" "What is the penalty for failing to register?" "If I'm just flying it for fun in my yard, do I have to register it?" The backyard fun-havers of America demand answers!
In evident response to these questions and others, the FAA has issued an extensive and delightful drone-registration FAQ, which the official FAA News Twitter account has diligently tweeted every single day since Dec. 24. It is well worth your time. The FAQ, which is 66 questions long and still growing, offers a glimpse into the psyche of the American drone owner—and an indication of where, exactly, the FAA has had trouble getting regulatory buy-in from the public.
If this FAQ is any indication, many American UAS operators are suspicious of the FAA's authority and intentions. "Does the FAA have the authority to require registration of UAS used by modelers and hobbyists?" is the sixth question on the FAQ. "Will my email address be used for other purposes? Will you make it available to other agencies or companies?" is the 53rd; the basic answers, respectively, are Yes and No. There you have it!
The average drone owner, apparently, is also not very good at using websites—"Can I register a UAS under the new system using a paper form?" is the 26th question; the answer, basically, is Sure, if you want to, but why would you want to?—and not very good at following directions. The FAA has been very clear that registrants must mark their unique registration numbers somewhere on the body of their drone, but that apparently hasn't sunk in for some people. "Is putting my [Academy of Model Aeronautics] number on my drone enough?" asks the 47th question. "Would putting my contact information on my drone be enough?" asks the 48th question. No! It isn't enough! Just follow the process, people—this isn't hard.
Or maybe it is hard, if some of the other questions on the list are at all indicative of the average drone hobbyist's IQ. One of my favorite questions is question 16: "Do I have to register a paper airplane, or a toy balloon or Frisbee?" I choose to assume that this is a comedy question that some FAA staffer just sneaked in there to make his co-workers laugh, because the alternative is too depressing to contemplate. Here's another good question: "How high is 400 feet?" Well … it's … 400 feet? I like this one, too: "How do I find out how much my drone weighs?" "Use a scale," is the FAA's basic answer, but apparently that's not good enough for a lot of people: "If I don't have a scale and my drone doesn't appear on the list is there another method to tell how much it weighs?" The FAA's answer here is priceless: "Two sticks of butter weigh 0.5lbs." But what if one of the sticks is half-eaten? Ever think of that, you joyless bureaucrats?
Anyway, if these questions are indeed "frequently asked," then I guess I understand why there were so many dumb dronecraft incidents last year. I'll keep tabs on this FAQ as it develops, in hopes that the FAA will eventually get around to addressing some of the really important questions, like "Can I register via fax machine?", "Are drones edible?", and "Where is my house?"
This article is part of a Future Tense series on the future of drones and is part of a larger project, supported by a grant from Omidyar Network and Humanity United, that includes a drone primer from New America.
Future Tense is a partnership of Slate, New America, and Arizona State University.